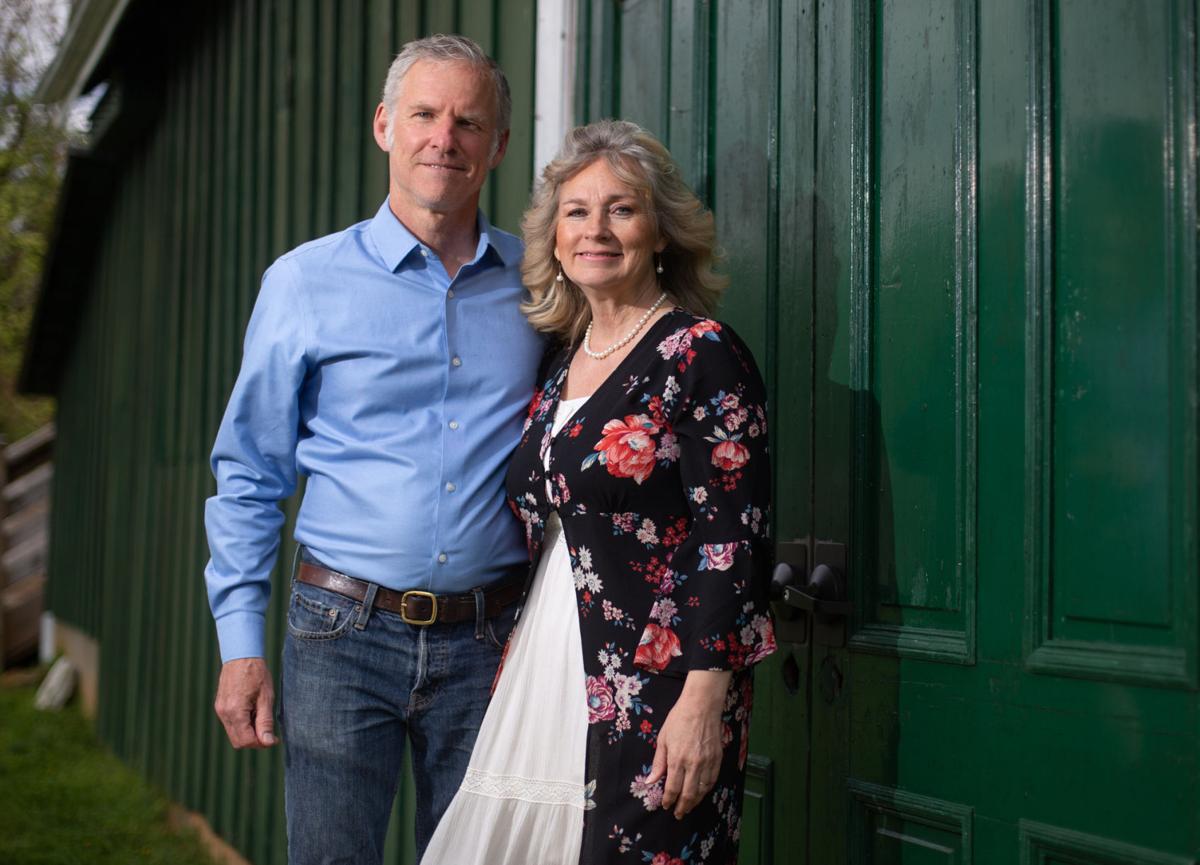 In March 2017, I wrote about the incredible ways that God was providing for my friend Sharon Glasgow as she sought to turn her family's farm into a wedding venue. Four of Sharon's five daughters were married on their property. It wasn't long before friends started to ask if they, too, could hold their weddings at the Glasgows' idyllic setting.
The family seized the opportunity to open their barn to the public as a wedding venue as both a way to generate income and as a ministry to brides, their families and their friends. Unfortunately, in fall 2016, they received the devastating news that they may have to shut down all public events on their farm because they did not have an assembly use permit from the county. They applied and were granted the permit on the condition that they bring their facilities up to commercial use codes at a cost of over $300,000.
At the time, Sharon described the financial obstacle as a "mountain that could not be moved." She soon learned that God is in the business of moving mountains. Countless miracles took place: donations arriving in the exact amount and at the exact time they were needed, brides booking the facilities sight unseen, workers providing their services for free. Every need was met and the Glasgows were able to continue operating their wedding venue.
I ended my 2017 column with this sentiment: "It is evident that God has something incredible planned for the Glasgow farm." Those words have proven to be true in ways that no one could have imagined. The Glasgow farm is no longer just a wedding venue. It is now the Glasgow Farm Church.
As traditional church buildings were closing their doors to in-person gatherings in early spring, the Glasgows began inviting people to attend drive-in church at their property. With each passing Sunday, more and more people began to worship together from the safety of their cars.
The couple now hosts multiple events throughout the week, including a mid-week prayer service, drive-in movie nights and classes on a variety of topics. Lives are being restored, marriages renewed and the saving grace of Jesus Christ is being found weekly. Last weekend, over 1,000 people attended a live Nativity in celebration of Christ's birth.
I reached out to Sharon and asked her to share some thoughts about what God has done and is doing through their farm. She said, "If we hadn't gone through all that in 2017, we wouldn't have been ready for what He's doing now. It's truly amazing. We got our church status approval in the mail from the government three weeks before the pandemic shutdown ... truly amazing."
She continued, "Drive-in church, movies, prayer and live Nativity have brought the hope and encouragement that only Christ can offer to hurting people. At the live nativity, we had families who hadn't been out of their house since April. One family's only son had committed suicide, they were hopeless before coming. Oh, the stories, there are so many … God is moving powerfully. What Satan meant for harm, God is using for good and drawing people to Himself in the hour."
Several years ago, when speaking with Sharon about the way God was moving on their farm, we both couldn't resist asking, "Why?" Why was He blessing their efforts in such an incredible way? In hindsight, the question is easy to answer. But at the time, no one would have guessed that God was preparing them to be able to hold church services in the middle of a global pandemic!
This is a lesson we ought to remember. God doesn't see time as we do. We see time linearly. God's view is more like looking down from a blimp over a football game. He sees everything all at once.
We may not always understand why things, good and bad, happen, but we can trust that God is, "working all things together for good for those who love Him and are called according to His purpose" (Romans 8:28).
Heather Ablondi is a women's ministry speaker and author who lives in Fredericksburg. You can contact her through her website, heatherablondi.com.