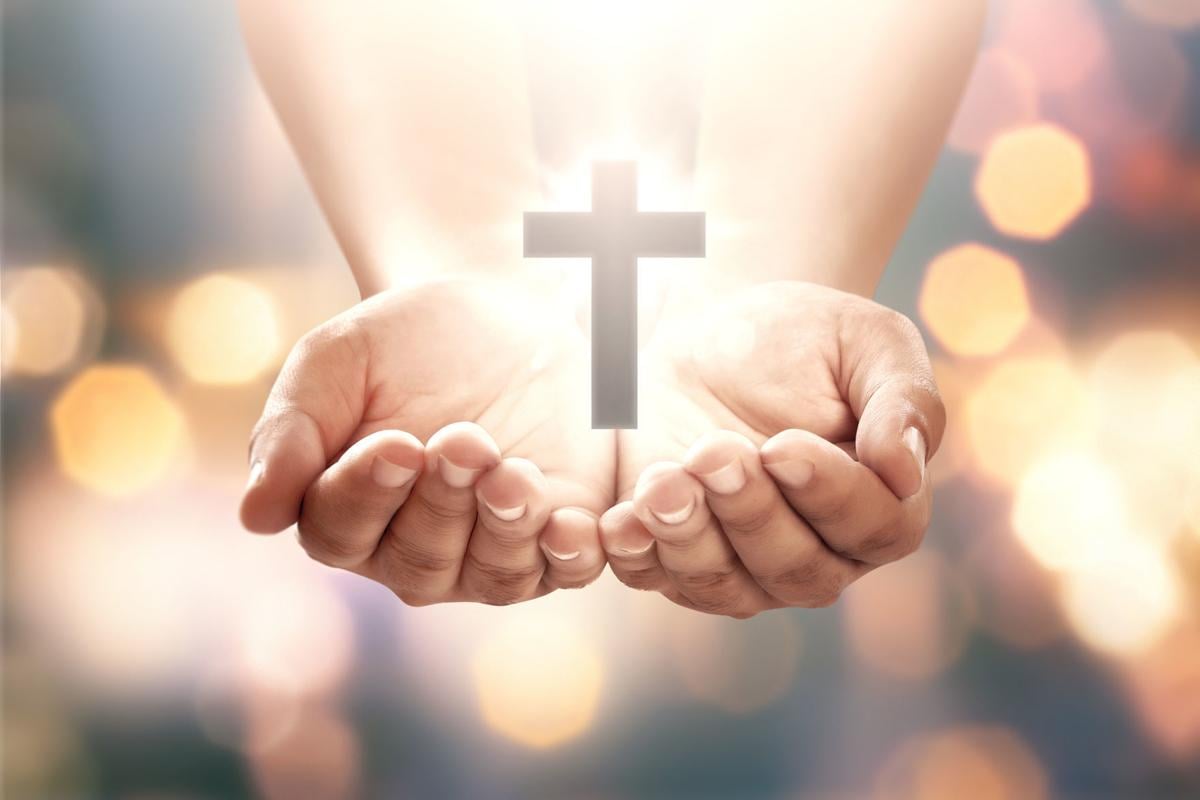 I have been thinking a lot about hands lately. Washing hands. Sanitizing hands. Hand wipes and soaps. I never would have imagined these seemingly mundane things would garner so much of my attention.
My instinct is to keep my hands clenched shut when in public in an attempt to avoid contamination. But hands balled into fists are counter-productive. They make it impossible to obtain the things that I need and want.
It struck me the other day that the same could be said about the metaphorical posture of my hands. Do I hold my hands closed so that they are not able to receive the gifts that God wishes to bestow on me? Do I hold onto second-best so tightly that I am not able to receive His best? Or do I hold my hands open, ready to experience the bountiful blessings He is waiting to pour into my life?
I'll never forget listening to author and speaker Ann Voskamp talk about the birth of her first daughter. Upon seeing the newborn baby the doctor exclaimed, "Look at her hands! She has huge hands!" Ann went on to say that "like every woman, she was born with her hands closed. Closed to grace and to gifts and to what God gives."
How are your hands? Are they open or closed? Are you able to receive the gift of every moment? The gift of His grace? Or has your heart been so wounded—by a rejection, diagnosis, the loss of a loved one—that they snapped shut in an effort to protect yourself from further pain and heartache.
Like me, do you wrestle with God to hold tightly to something that He is clearly calling you to let go of? Letting go of something that we love and cherish hurts, but sometimes to receive God's best we need to open our hands and release our grip on what is no longer good for us.
How do we live in this world of uncertainty, of pandemics, racial injustice, job loss and so many other unknowns with our hands open to what God gives, when what He gives doesn't feel like a gift?
I believe the answer can be found in counting. We count the good gifts that God gives. We look for the good in the ones that don't necessarily feel good. In her book "One Thousand Gifts," where she chronicled her journey of recording 1,000 things for which she was grateful, Voskamp writes, "Who can be bitter when counting blessings? Who can be afraid when grateful?"
Studies show that those who practice gratitude daily have increased resilience, bolstered self-esteem, enhanced empathy, improved physical health, an enriched social life and improved sleep. Grateful people tend to be 25 percent happier than other people.
How does keeping a simple list of the things for which we are thankful make such a big difference? Because it is what we were meant to do. We were created to give thanks. The Apostle Paul told the church in Thessalonica to "give thanks in all circumstances; for this is the will of God in Christ Jesus for you" (1 Thessalonians 5:8).
Nearly a decade ago I began my own gratitude list in an attempt to record 1,000 things that I was thankful to God for. I made it to 117, just a few short of 1,000. Life got busy. My journal got put on the shelf along with my practice of giving thanks daily and my hands clenched shut.
But I have decided that now may just be the best time ever to begin again. My journal is open, as are my hands, to receive all the good gifts God is waiting to bestow. Gift #118: New beginnings and second chances.
Will you join me in making your own list? Will you choose to live your life with your hands open? Instead of remembering 2020 as the year of COVID-19, let's remember it as the year we counted 1,000 little moments, 1,000 silver linings, 1,000 acts of praise and gratefulness to the One who created it all.
Heather Ablondi is a women's ministry speaker and author who lives in Fredericksburg. You can contact her through her website, heatherablondi.com.
Heather Ablondi is a women's ministry speaker and author who lives in Fredericksburg. You can contact her through her website, heatherablondi.com.