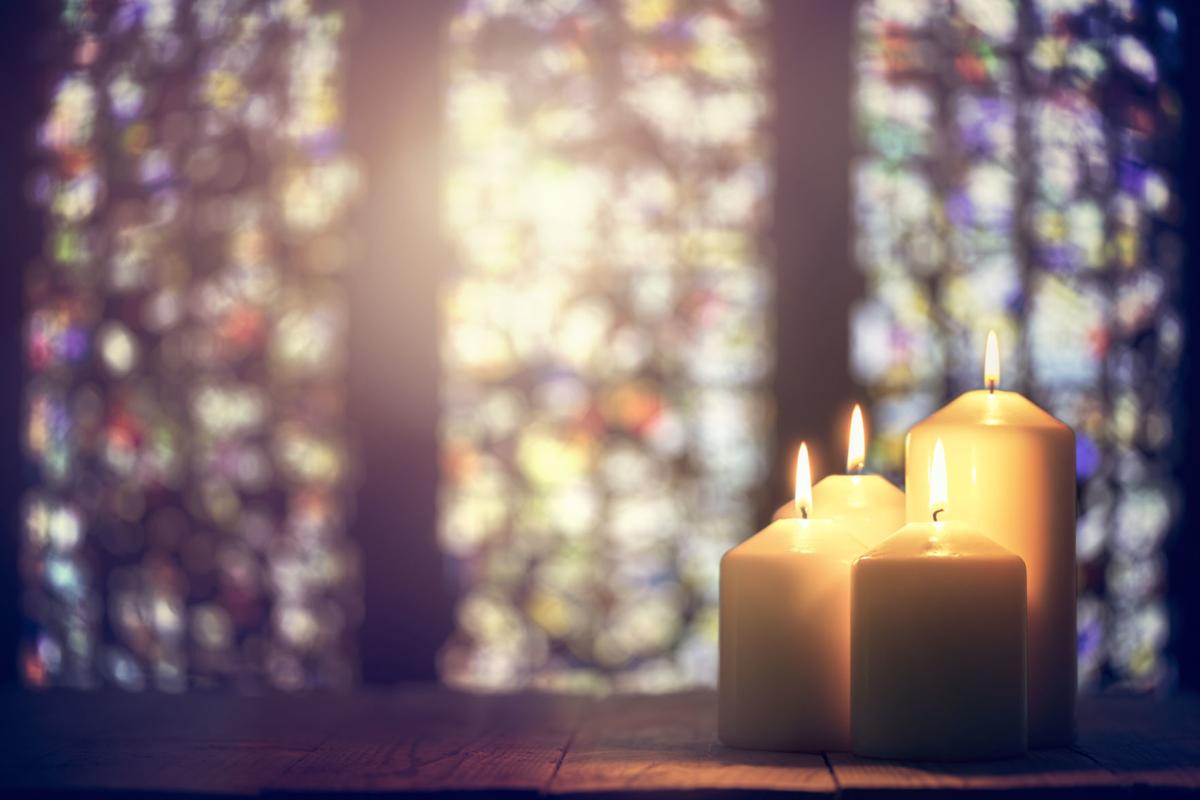 "What has been is what will be, and what has been done is what will be done; there is nothing new under the sun" (Ecclesiastes 1:9).
Many have called the times we are living in unprecedented. And while our current circumstances may feel foreign and unusual to us, they would have felt very familiar to the generations that came before us. Looking back over the timeline of history, we find that the recent relatively infectious disease-free years were the real anomaly.
Smallpox, tuberculosis, whooping cough, leprosy, and measles all caused tremendous sickness and death over the centuries, but none compare to the devastation wreaked by the bubonic plague as it ravaged the globe over several hundred years. Many great lessons—both scientific and spiritual—can be learned from studying the impacts of past disease and the actions people took to stem the tide.
And while there are many stories to tell, what happened in the village of Eyam, a quaint community of approximately 750 people in the middle of England, during the mid-1600s stands out as a tale of self-sacrifice and Christian love for others.
Abraham Morten was the last to die from bubonic plague in the remote village during the fall of 1666. His fate, along with that of 259 other people, was sealed four months earlier when the entire village made the remarkable decision to quarantine itself in an attempt to stop the spread of the Great Plague.
The pestilence arrived in 1665 in a bale of cotton from London that carried infected fleas. Between September and December 1665, 42 villagers died and by the spring of 1666, many were preparing to flee in an attempt to save themselves.
That is when the current rector, William Mompesson, and the former rector, Thomas Stanley, stepped in. Mompesson told his parishioners that the village must be closed to save the people living in the surrounding communities. No one would be allowed in or out. The villagers, some reluctantly, agreed.
Epidemiologists and infectious disease experts have been studying Eyam for years, but I believe we, as Christians, have a lot to learn, as well. On a broad scale, we see that the uncertainty of life in medieval times brought with it a greater devotion to God. This devotion was expressed through the building of grand cathedrals and pilgrimages to the holy land. When life is uncertain, people quickly learn that they cannot depend on the things of this world to bring them peace or stability. It can only be found in God.
The Psalmist writes, "He only is my rock and my salvation; he is my defense; I shall not be moved" (Psalm 62:2) and "Cast your burden on the Lord, and he will sustain you; he will never allow the righteous to be shaken" (Psalm 55:22).
The people of Eyam displayed not only a great devotion to God but also a great sense of compassion and self-sacrifice. The root meaning of compassion is "to suffer with." Choosing to stay in Eyam was choosing to walk into the very jaws of death, but they chose to do it together.
We live in a society that holds personal freedom and individualism as a sacred tenant, but Christ calls us to sacrifice our rights, even our life, for others. "This is my commandment, that you love one another as I have loved you. Greater love has no one than this, that he lay down his life for his friends" (John 15:12).
The sacrifices that we have been asked to make pale in comparison to those made by the people of Eyam. One woman buried her husband and six children in a span of eight days. Mompesson's own 27-year-old wife died after contracting the disease while caring for the sick. Not long after her death he too started to exhibit plague symptoms. In a letter to a friend he described the smell of "sadness and death" in the air, but finally concludes that he finds God more good than ever.
Mompesson was able to share this sentiment because he had an intimate relationship with God, the Good Shepherd. He walked through the valley of the shadow of death, but he feared no evil, for he knew that God was with him. The goodness of God and His mercy followed him all the days of his life and he knew that this life was a mere blink of an eye in light of the eternity of dwelling in the house of the Lord that was to come (Psalm 23).
It is my prayer that we too will be able to live a life of faith, sacrifice and compassion in the days, weeks and months to come.
Heather Ablondi is a women's ministry speaker and author who lives in Fredericksburg. You can contact her through her website, heatherablondi.com.