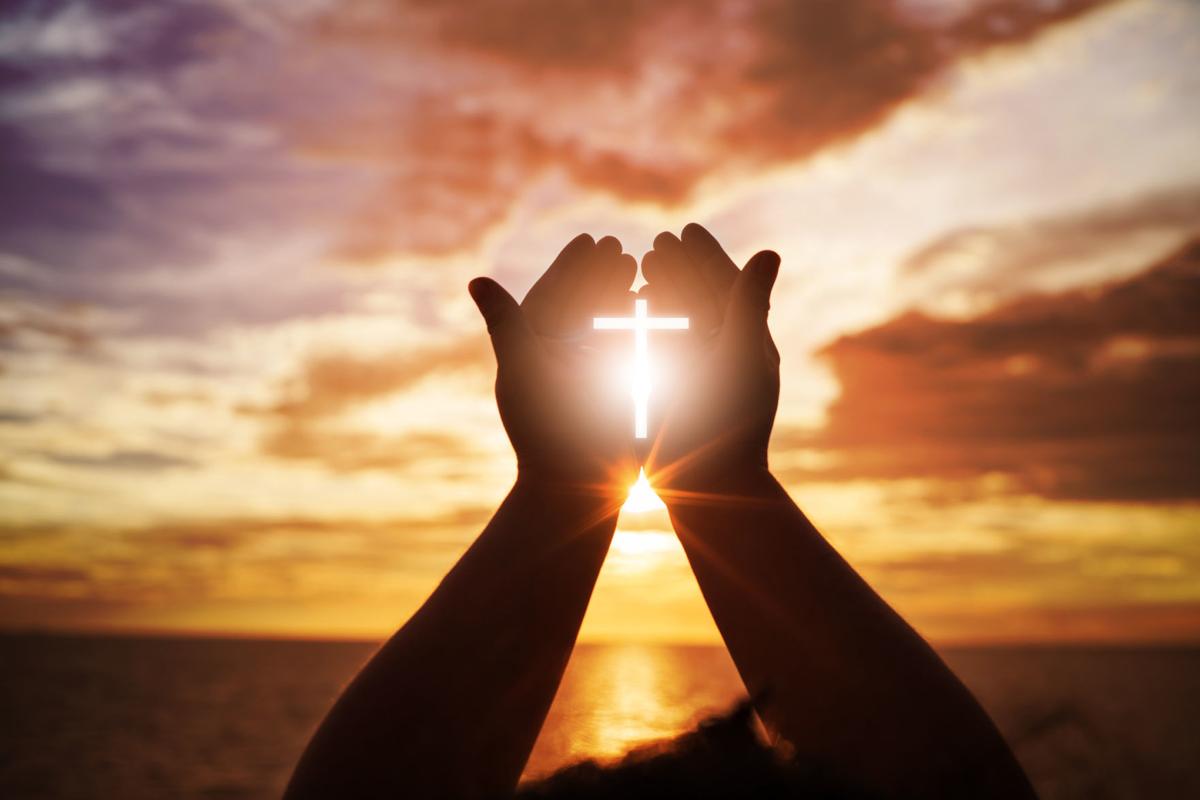 When I was a little girl, I prayed big prayers with a lot of faith. The stories I read in my little children's Bible about men and women who trusted God and the amazing miracles they received in return caused me to believe that God had the power to do the impossible. With the faith of a child, I trusted Him with all of my hopes and dreams.
In elementary school, I prayed for my friends to like me and for my mom and dad to stop fighting. I prayed for my father to quit using drugs. Those prayers were answered by relentless bullying and my parents' marriage ending in divorce.
As an adolescent, I prayed that my father would keep his promise each week and visit me on Saturday mornings. I prayed that my first crush would turn into more. I continued to pray that my dad would be released from his addictions. Well, my dad missed more visits than he made, that crush never knew I existed (thank God!), and even though my father went through multiple treatment programs, he was never able to overcome the hold drugs and alcohol had on his life.
I will never forget standing by his hospital bed, machines and wires everywhere, pleading with God to save my dad. When the doctor came in to say that he was going to turn the ventilator off, but if my dad took one breath on his own, he would immediately turn it back on, I prayed like I had never prayed before. The switch flipped and my prayer was met with the sound of my father's heartbeat flatlining.
Each one of these experiences, and many others, gradually eroded my faith in God's power to do the impossible. Verses that seemed to suggest that it was my own failure that caused God to not answer my prayers became a barrier between God's heart and my own.
David wrote in Psalm 37 that if we delight ourselves in the Lord, He will give us the desires of our heart. Jesus told his followers that all things were possible for the one who believes, even to the point of moving a mountain.
I began to question, was my faith not strong enough? Did I not find enough delight in the Lord? If I had, would God have saved my parents' marriage, helped my father overcome his demons, allowed him to live to see his grandchildren?
These questions haunted me and set me on a road to a works-based religion. I read my Bible more, went to church more, served more and prayed more. All in the hope to win God's approval so that He would answer my prayers.
I remember standing in another critical care unit with another loved one connected to a breathing machine. This time it was my premature daughter fighting for her life. The fear that I would lose her was paralyzing. What if my faith wasn't strong enough for God to heal her?
The day came when her breathing stopped, her heartbeat slowed, and I found myself in the familiar place of desperately crying out to God to save my little girl. The doctors came running and frantically worked to help her breath again. After what seemed like hours, but in reality was only minutes, I heard the most beautiful sound I had ever heard. Her heart rate monitor quickened and then began to chime a steady rhythm. God had heard my prayer and answered it.
It would be easy to think that my prayers were answered because my faith was stronger at that point in my life, when in fact, it was the opposite. Because I had failed to see answered prayers in the past, I doubted God's ability and willingness to work a miracle in the present.
Like the father in Mark 9, who asks Jesus to heal his son, I cried out, "I believe! Help my unbelief!" Jesus healed the man's son despite his doubt, just as he healed my daughter. We both learned that Christian faith is only possible with the help of the One whom is its object.
True faith believes that with God all things are possible, but accepts the fact that not all things are promised. It realizes that the miracles have nothing to do with us and everything to do with Him. It submits itself to the will of God, believing He is capable of moving the mountain, but trusting His goodness and plan if He leaves it where it stands.
Heather Ablondi is a women's ministry speaker and author who lives in Fredericksburg. You can contact her through her website, heatherablondi.com.
Be the first to know
Get local news delivered to your inbox!