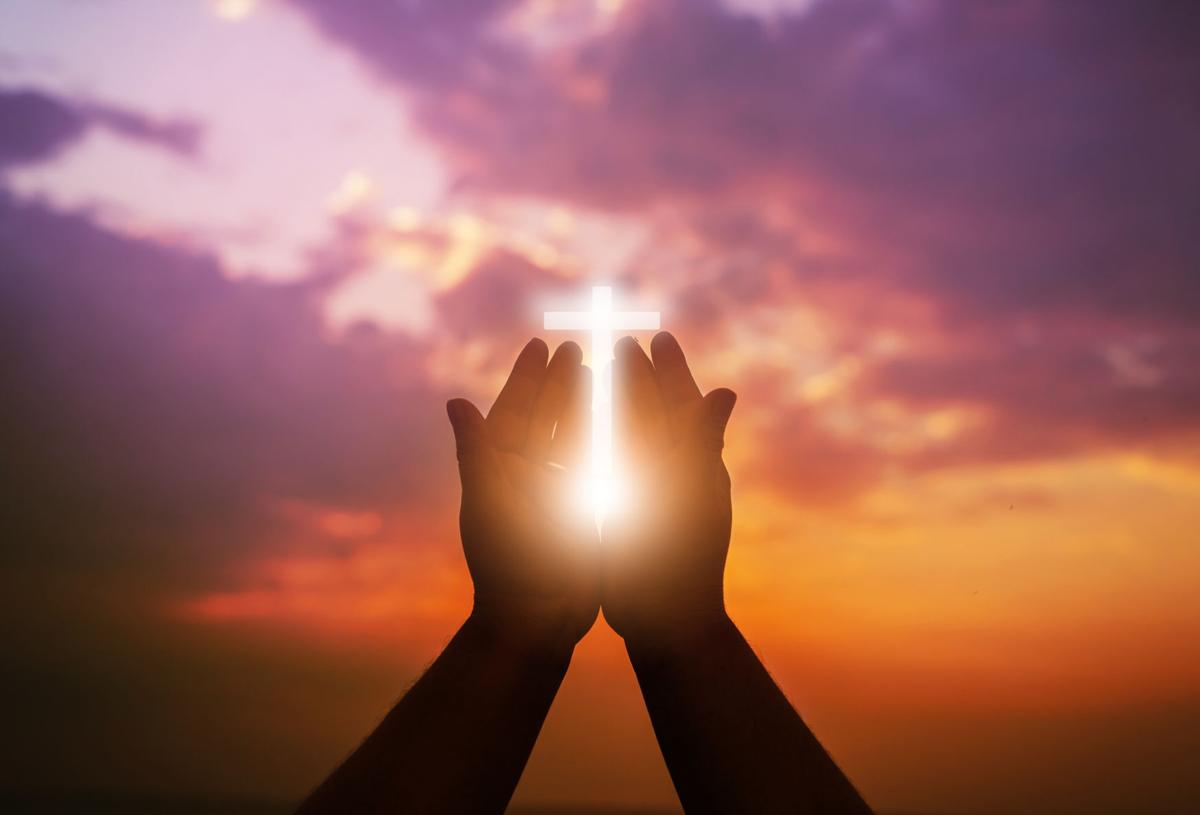 My grandfather was a larger-than-life kind of guy. So important to so many that, even seven years after his death, I'm still stopped by those who want me to know how they admired him.
People remember the giant of a man who survived Pearl Harbor, excelled in the FBI and counseled so many as an academy director and later college adviser. But what they do not recall was that final decade of his life, where a traumatic brain hemorrhage sent him spiraling into a shell of a man you would not know.
He woke to the same rhythm, sat in the same chair, ate the same meals, day after day, enjoying little of the impactful life he had led. Constructive conversation became hard, but there was one thing you could always count on in every greeting.
"Are you winning?" he'd ask with the most sincere look in his eye. And then, it was up to us to fill the blank space in his mind with the many ways our lives were developing, for better and worse.
We laughed off the old adage for so many years, made small talk and probably shared more good than bad in our visits with him. But upon his death, that saying we had heard so many times took on an almost magical meaning.
He could have said, "How are you?" "How is it going?" but he repeatedly chose the old-fashioned phrase, "Are you winning?"—words that lacked the neutrality of their alternatives. And coming from a man whose life had taken a turn for anything but victory, the idea that he would care if anyone else was winning was simply amazing.
My grandfather, you see, was an optimist with an incredible faith. Many of his own life experiences had come to shape his foundational belief that the best would always prevail. And he knew that because he didn't just believe in God, he believed God and His promises to always be with us.
There is a story in Daniel chapter 3 of three guys who possessed a similar faith. So loyal were Shadrach, Meshach and Abednego to their Father in heaven, that they risked their own lives and defied the king's order to worship a false idol.
"If you do not worship it, you will be thrown into a blazing furnace," King Nebuchadnezzar had warned.
But the three were undeterred.
"We do not need to defend ourselves before you in this matter. If we are thrown into the blazing furnace, the God we serve is able to deliver us from it," they replied.
Scripture says the furnace Shadrach, Meshach and Abednego were then tossed into was so hot that the soldiers who took them to it were killed instantly.
Yet, to Nebuchadnezzar's amazement, the men did not disintegrate. Instead, they multiplied their company to include a figure that "looked like the son of the most high God."
The king ordered the trio to exit the fire. Surely they must have been injured by the blaze, he thought. But "the fire had not harmed their bodies, nor was a hair of their heads singed; their robes were not scorched and there was no smell of fire on them."
Their faith that God would show up had protected them, had allowed Nebuchadnezzar to experience the error of his ways.
"Praise be to the God of Shadrach, Meshach and Abendego, who has sent his angel and rescued his servants," the king said. "They trusted in Him and defied the king's command and were willing to give up their lives rather than serve or worship any god except their own."
Fires, in our own lives, can be a quite regular occurrence. The world tempts us to abandon them with any number of false idols—money, influence, power, you name it. But as this story reminds us, if we choose God every time, the fires of our lives are just a thing we must go through to be a more perfect image of what He has created us to be.
In the midst of the fire we see God at His best. Even when it feels that we've lost everything, God shows up. When the fire has gone on so long that we can't even find the God path to the solution, God shows up. And at the very moment that the world thinks we have lost and it has won, God shows up.
Why was the cost of believing so great? Why didn't he get here sooner? Why give the non-believing any victories at all over those who trust in God?
Because anybody could do that. Anybody could spare the expense, rush in and save the day, and win the battle. Only God can do the impossible, resolve the unthinkable and order the chaos.
Meghann Cotter is executive director of Micah Ecumenical Ministries, a faith-based nonprofit that offers holistic care to the Fredericksburg's street homeless.
Be the first to know
Get local news delivered to your inbox!