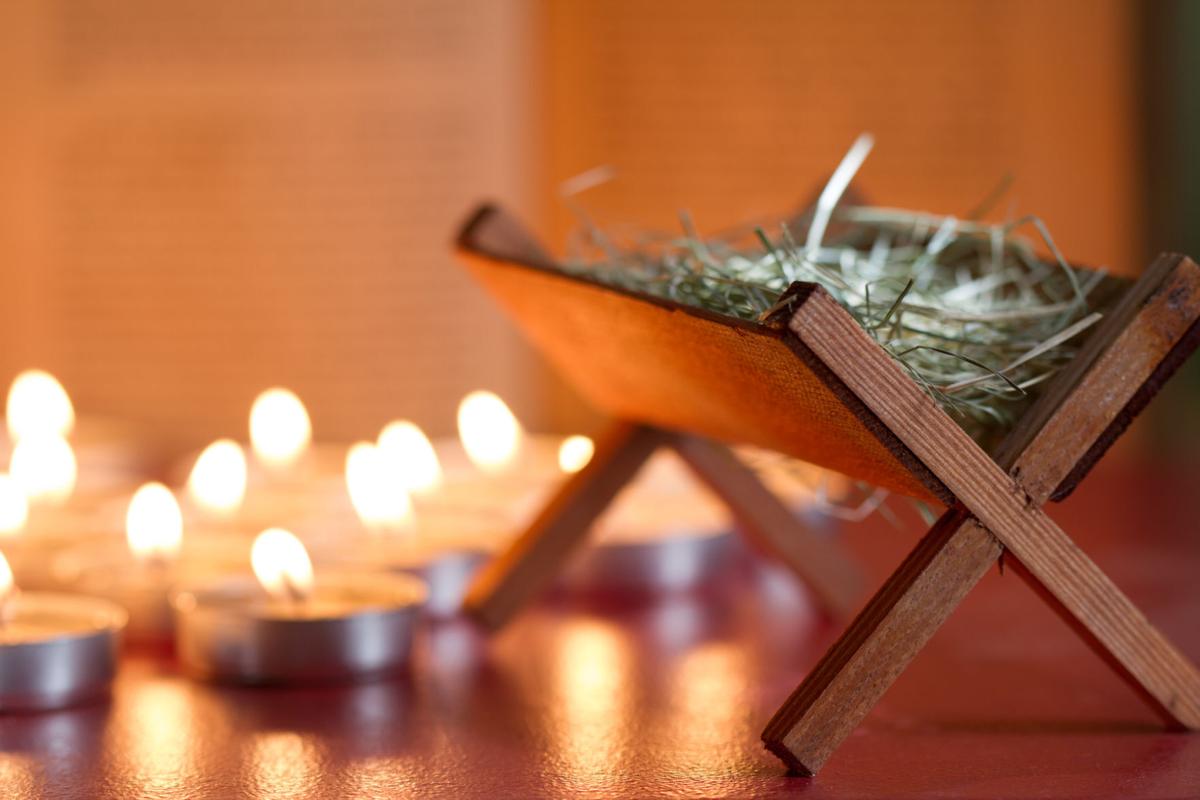 Traditionally, Thanksgiving Day ushers in the hustle and bustle of the holiday season. For as long as I can remember, December has been a flurry of activity. It seems that every day is filled with preparation and that every weekend there is another activity. Concerts, Christmas pageants, church services, parades and parties. We barely have time to catch our breath from one activity before we rush off to the next.
I have been writing this column for nearly 10 years now and every December I have written about the importance of slowing down and focusing our hearts and minds on the real reason for the season. This year is different in many ways. The slowing down has been done for us.
The cancellations just keep rolling in. Homeschool Christmas Ball: canceled. Avery Ballet's Nutcracker: canceled. Annual Holiday Cookie Exchange: canceled. Caroling with friends: canceled.
While we are sad and have shed quite a few tears, we are trying to take advantage of the forced slowdown to celebrate the season of Advent in quiet reflection on the miracle that took place in Bethlehem over 2,000 years ago.
The season of Advent is a time of expectant waiting and preparation for both the celebration of the Nativity of Christ at Christmas and the return of Christ at the Second Coming. From Genesis to Revelation, the Bible points to these two pivotal events.
The Nation of Israel eagerly awaited their Messiah. They longed for the day that the conquering King would come to overthrow their oppressors and set up God's kingdom here on earth. When He did come it was in a most unexpected way. The Maker of the Universe did not arrive as a royal prince in a lavish palace. Instead, he was born to humble people, in a lowly stable.
The world that Christ entered into was much like the one that we find ourselves in today—broken, chaotic and tumultuous. As Christians, we eagerly await the celebration of His birth while we look forward to the day that He will come again. Because of His first coming we have the opportunity to be made new (2 Corinthians 5). At His second coming He will restore this fallen world to its original, perfect state.
Over the years we have done different things to incorporate the observance of Advent into our holiday celebrations. One year we read the Joshua Tree Devotional and made ornaments to hang on a small tree. This devotional focuses on how the entirety of Scripture comes together to paint a beautiful portrait of love and redemption.
Last year we read a passage out of the Jesus Storybook Bible every night. We ended our time with a hymn and a prayer. My favorite tradition is our Advent wreath with its 24 candles and wooden Mary with a swollen belly riding a donkey. Each day we light a candle and move her one step closer to Bethlehem.
You might want to read a free Bible reading plan like the ones found in the YouVersion app or illustrate some truth that God has revealed to you in your journaling Bible each day. However you decide to observe Advent, don't let this opportunity to spend the season focused on its deeper meaning.
Ultimately, Advent is about hope. Hope in what He has done and hope in what He will bring to pass. We have hope because Hope itself came down to live among us. Our hope doesn't just hinge on His birth or even His death. Our hope ultimately rests on His resurrection. In the words of one of my favorite old hymns, "Because He lives, I can face tomorrow. Because He lives, all fear is gone. Because I know He holds the future. Life is worth the living just because He lives."
Heather Ablondi is a women's ministry speaker and author who lives in Fredericksburg. You can contact her through her website, heatherablondi.com.