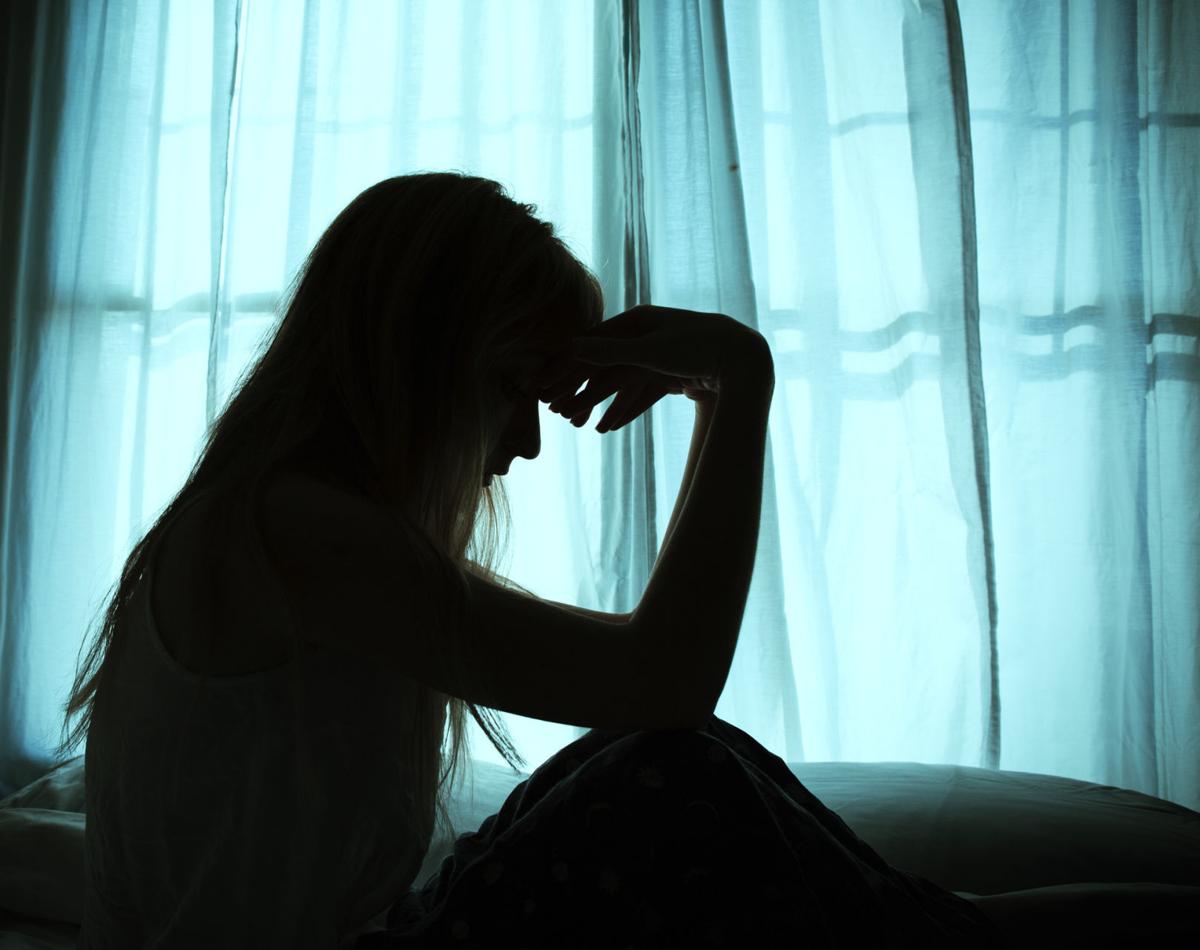 One was sold for sex against her will after getting involved with a well-mannered young man who turned out to be a gang member. Another needed money for her child's medical treatments, and a third craved her next drug fix. All three women were promised love, care or protection, then each was drawn into human trafficking, a kind of modern-day slavery that moves people from one area to another and forces them into labor or sexual exploitation. Two of them attended a recent forum on the subject, offered by women's clubs in the Fredericksburg area, and the third's story was shared by her mother. Because charges are pending or prison sentences are underway against men who "pimped out" two of the survivors, the women are not identified by their full names.
It's been six years since Marie was arrested and removed from the world of sex trafficking, but a pair of men's dress socks takes her back in an instant.
"That's what they would leave on, their socks," she said about customers who dressed professionally, then opened their wallets when it was time to pay and revealed photos of their families. "To this day, I can't stand business socks."
Marie is the middle name of a 29-year-old who grew up in Stafford County, graduated from Colonial Forge High School and spent two years being "owned by somebody" who sold her for sex.
After being charged with prostitution and drug possession in 2013, Marie broke her drug habit while in jail, spent several years in recovery programs and is now attending college. She'd like to work with recovering addicts or anyone who needs help, if she can get a job with the felonies on her record.
Marie shared her story of heroin addiction with Attorney General Mark Herring and at a 2016 town hall sponsored by the Stafford Sheriff's Office. She was agreeable to being named and photographed for this story, but her parents, who still live in Stafford, thought better of it.
Marie lived elsewhere after her stint in jail, and her parents don't want her former customers to know she's back in town.
With long brown hair and a firm handshake, Marie comes across as outgoing and self-assured. It's hard to picture her in the grip of a drug dealer, who marketed X-rated pictures of her on escort sites under the name "Lexus."
She was already hooked on heroin when she met the dealer, who went by "Cyrus." She needed a fix so badly, she agreed to whatever he proposed.
"All I had was him," she said. "He made it seem almost godly, the way he said he would take care of me."
Most importantly at the time, he kept her supplied in heroin so she wouldn't get "dope sick," the debilitating withdrawal symptoms that users describe as the worse thing on earth. As part of her conditioning, he kept the drugs away from her long enough for her to get a taste of the sickness—and the realization she wanted no part of it.
"I remember times, I would sit in the corner, and I would rock, and I would be begging him for it. And he would say, 'You have to wait until I'm ready to give it to you,' " she said. "It's just like a dog that's told to sit until I give you the treat. They can run away if they want to, but they're not going to because they know who feeds them, who takes care of them.
"You are a dog, you're their product," she said.
For two years, Marie had sex with customers in hotels in the Fredericksburg area as well as in Charlottesville. She was one of two women sold for sex by Cyrus and another man, named Mike, who handled the money.
The initial agreement had been for Cyrus to get 75 percent of what Marie made selling her body, but she used whatever she earned to buy more drugs. She had one set of clothes—a red tank top and a pair of jeans—and spent her days in lingerie.
"They would make different appointments, and the men were just like a constant cycle," she said. "You would be absolutely appalled."
One man told her to dress in pigtails because he wanted someone who looked like she was 11. It was common for the men who bought and sold her to get violent. Multiple times a day, she shot up heroin or cocaine, which her pimp gave her so she'd stay awake through the night.
She knows people wonder why she didn't just run away, remove herself from the terrible situation—and looking back, she asks herself the same thing.
"It's so hard to explain to somebody that's never been in it, but they break you down to the point you have no part of you left," she said. "There's only what they say and what you do."
When she first encountered Detective Rob Grella with the Stafford Sheriff's Office, she hated him. He was a threat. He could cut off her supply of drugs and throw her into withdrawal.
She disappeared after an initial contact with police, and Grella went looking for her.
"He actually went to my parents and said, 'If we don't find a way to get her out of this, she's going to be dead. I don't doubt that within the next month, I'll be drawing a chalk line around your daughter,' " Marie said.
Jail saved her. She suffered through the dope sickness she dreaded most, then pledged to never get caught in the mess again.
"She's a great girl. She's my pride-and-joy story," said Grella, who's offered to speak to prospective employers about what she's overcome. "As an addict, it's hard enough, but then to be brought into that lifestyle, it's even double what she's trying to get out from under."