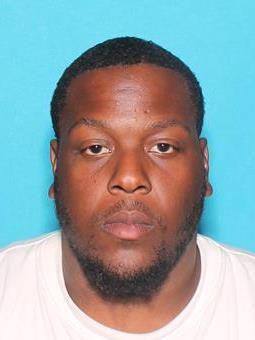 Benjamin Jimenez never took the witness stand Wednesday in Spotsylvania General District Court.
But the emotional 911 call he made after finding his son, 14-year-old Kyrrus Ozuna, dead inside the home at 8312 Arlene Acres Drive the morning of May 29, 2019, was riveting. It was presented alongside other evidence during a lengthy preliminary hearing for three of the five suspects charged in connection with a triple homicide.
"I can't go back in there," a sobbing Jimenez told a 911 operator that day. "I can't see him like that again."
Kyrrus, his 34-year-old mother, Rachel Ozuna, and Ozuna's boyfriend, Michael Coleman, 39, were all found dead inside the home with their throats slashed.
Five Philadelphia men, Hugh Cameron Green, 31, Durward Anthony Allen, 29, Montel Jaleek Wilson, 28, James C. Myers, 36, and Jamal Bailey, 28, have since been charged with three counts of first-degree murder and other offenses in what appears to have been a drug-related incident.
Murder charges against Green, Allen and Wilson were certified to a Spotsylvania grand jury by Judge Richard McGrath following Wednesday's hearing. Myers was just extradited to Virginia to stand trial, while Bailey is still being held on other charges in Pennsylvania.
Jimenez went to his son's home that morning after being unable to reach him for several days. He entered an unlocked door and found Kyrrus tied up on the bathroom floor in a puddle of blood.
Jimenez didn't know it at the time of the 911 call, but Rachel Ozuna and Coleman were also in the home, tied up with their throats slit. The adult couple's toddler son and infant daughter were in the house, too, but had not been injured by whoever killed their parents.
They had apparently been alone in the house for three days. The boy had an overflowing diaper and the infant had been left in a swing; they were dehydrated and crying, but otherwise OK.
Most of the evidence presented by prosecutor Ryan Mehaffey on Wednesday centered on the phone records the Sheriff's Office obtained during the investigation. Spotsylvania Detective James Herdman, who was on the witness stand for much of the five-hour hearing, testified that records show phones associated with the suspects were in the area at the time of the slayings.
Herdman testified that investigators believe the slayings occurred sometime between noon and 1 p.m. on May 26, 2019. Kyrrus had contacted a friend at 11:45 a.m. that day and began playing an online game. He abruptly left the game after about 15 minutes and made contact with no one else after that.
Herdman acknowledged that evidence showed Coleman was trafficking large amounts of cocaine and would have had a lot of cash on hand. He lived in Philadelphia at one point, and Wilson is the nephew of Coleman's former wife.
Wilson is also the half-brother of Allen, the evidence showed.
Video recovered from one of the suspect's phones showed the suspects at a strip club in Philadelphia on June 1, 2019, displaying large stacks of $20 and $100 bills. The implication was that they'd gotten the money by robbing Coleman.
Evidence also showed the phones associated with the suspects left Philadelphia the morning of May 25 and were later determined to be at the Quality Inn in Fredericksburg. Among the numerous exhibits presented during the hearing was a picture of Bailey and Allen in the pool at the Fredericksburg motel.
The phones left the Fredericksburg area about 1:30 p.m. on May 26, according to the prosecution evidence, and were back in Philadelphia later that day.
Bill Neely, Green's court-appointed attorney, argued that the case against his client was "very, very thin." He said that based on what was presented Wednesday, the case against Green should be dropped.
"He's been held for a year now and there's still been no evidence linking him to the crime," Neely said. "Anybody could have had those phones."
The other defense attorneys made similar arguments, but Mehaffey said the "combined weight" of the circumstantial evidence presented was more than enough to send the case to trial. Mehaffey said at the start of the hearing that there is more evidence than what would be presented during the preliminary hearing.
Investigators were still collecting evidence as of Wednesday, when they obtained DNA samples from Green, Allen and Wilson that will be compared to DNA evidence recovered at the scene. Court records state the samples had not been obtained earlier in part because of COVID-19 restrictions in Pennsylvania.