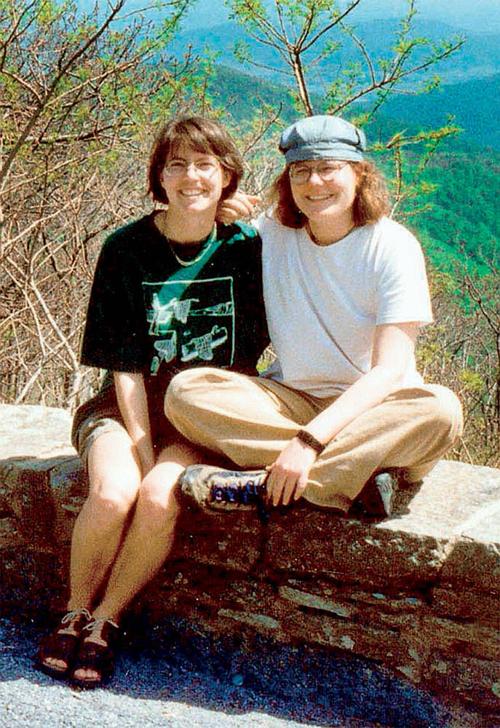 Wednesday marked 20 years since the unsolved killings of two women found at a campsite in the Shenandoah National Park — a case that also had suspected ties to other Fredericksburg-area killings committed by a serial killer or killers.
On Wednesday, the FBI sent out a news release, along with updated posters, asking for help solving the double homicide of Julianne "Julie" Williams and Laura "Lollie" Winans.
"The National Park Service and the FBI have investigated this case for years, and it very much continues to be an active, ongoing investigation," the FBI said in the release.
In a telephone interview with The Free Lance–Star on Wednesday, Tom Williams said he has learned to move on in the two decades since his daughter's death—but remembers his daughter daily.
"Julie's with us every day," he said. "It's every day that you think of her."
Williams, 24, of St. Cloud, Minn., and Winans, 26, of Unity, Maine, had set out on a camping trip with their golden retriever, Taj, in May 1996.
Tom Williams said the trip was a way for his daughter, a geology major in college, to enjoy some free time before starting a new job in Lake Champlain, Vt.
She was set to start the job on June 1, 1996.
Instead, that was the day the lifeless bodies of Williams and Winans were found about a quarter-mile from Skyline Drive off the Appalachian Trail. The killer had stripped the women of their clothes, bound and gagged them, and slit their throats.
Although the case remains unsolved, there was at least one strong suspect: Darrell David Rice.
In July 1997, Rice, a Maryland resident at the time, was arrested after an attempted abduction of a female bicyclist in the Shenandoah park. He eventually served a 10-year sentence for the abduction attempt.
Investigators continued to investigate him in the double homicide, and in April 2002, Rice was indicted on capital murder charges in the Shenandoah park killings, with authorities claiming he targeted Williams and Winans out of a hatred for women and homosexuals.
But, because they lacked forensic evidence against Rice, federal prosecutors' case fell apart and the charges were dropped. (A forensic test failed to rule out known serial killer Richard Marc Evonitz, who killed three Fredericksburg-area girls in 1996 and 1997, as the source of two key head hairs found at the park scene, according to a 2007 investigative report by The Free Lance–Star. Evonitz killed himself in 2002 as police closed in on him.)
After the case fell apart, investigators tied Rice to the "Route 29 stalker," who terrified the region in the early months of 1996 by tricking women into pulling over on the highway in an attempt to abduct them. In March of that year, Alicia Showalter Reynolds disappeared while traveling on Route 29 in Culpeper. Her remains were later found in a Lignum field.
In 2005, although he maintained his innocence, Rice pleaded no contest in an attempted abduction of a Northern Virginia woman that was considered to be tied to the stalker case.
He was never charged in Showalter's death.
That case, like the Shenandoah park killings, remains unsolved.
Tom Williams holds out hope that the person who killed Winans and his daughter will be caught.
"I'm pretty much convinced that somebody likely does know something," he said. "For everybody's sake, it would be good to get this person off the streets."
​Scott Shenk: 540.374.5436
THE NATIONAL PARK SERVICE AND THE FBI HAVE INVESTIGATED THIS CASE FOR YEARS, AND IT VERY MUCH CONTINUES TO BE AN ACTIVE, ONGOING INVESTIGATION."