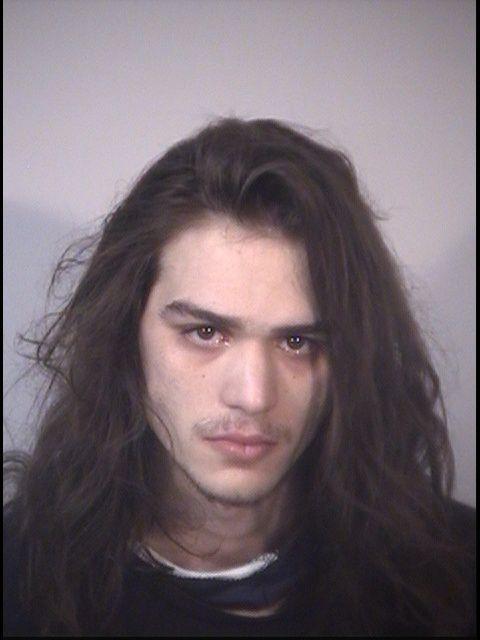 A man accused of firing 16 shots at another motorist earlier this month in Spotsylvania County was granted a bond Thursday, but won't be getting out of jail just yet.
Devin Thomas Chewning, 20, of Spotsylvania, is charged with two felony counts of shooting at an occupied vehicle, reckless handling of a firearm, shooting in a public place, brandishing a firearm and shooting within 1,000 feet of a school.
Chewning was granted a bond following a hearing in Spotsylvania General District Court, but prosecutor John Ackerman appealed the decision to circuit court. Chewning will remain in the Rappahannock Regional Jail at least until another hearing is held next week.
According to police and court records, Spotsylvania dispatchers received a 911 call at 1:12 a.m. on April 4 from a man who claimed he was being followed and shot at while traveling west on State Route 3 near Five Mile Road in Spotsylvania. The victim identified Chewning as the shooter.
Court records show that the incident began earlier that morning in front of a residence in the 11800 block of Kennedy Lane in Spotsylvania. The victim and a friend were in front of the home when a man the victim identified as his father-in-law passed by in a Toyota 4-Runner. He said the Toyota was closely followed by the Honda driven by Chewning.
The alleged victim reported that the suspect then rolled down his window and displayed a handgun. The victim said he and his friend, another man, ducked for cover behind his vehicle. No shots were fired at that time.
The victim and his friend left the residence and drove onto Route 3. While sitting at a traffic light, the victim said he saw the Honda rapidly approaching him. The victim told police that he sped away at that point, with the Honda in pursuit.
An affidavit for a search warrant states he heard the first shot fired in the area of Five Mile Road. He turned onto Old Plank Road and eventually ended up on Harrison Road in the area of Chancellor High School. The affidavit states that at least 10 more shots were fired at that point.
Sheriff's Maj. Troy Skebo said none of the shots struck the victim's vehicle, but said the suspect did hit the hood and windshield of his own vehicle. Skebo said it remains unclear what the dispute was about.
Deputies arrested Chewning at his home on Brentwood Drive that same morning. Six 9mm casings were found at the Harrison Road location, and a Glock handgun was recovered at the residence, authorities said.
The search warrant gave police the authority to obtain DNA from Chewning to compare to evidence recovered from the Honda and the gun.