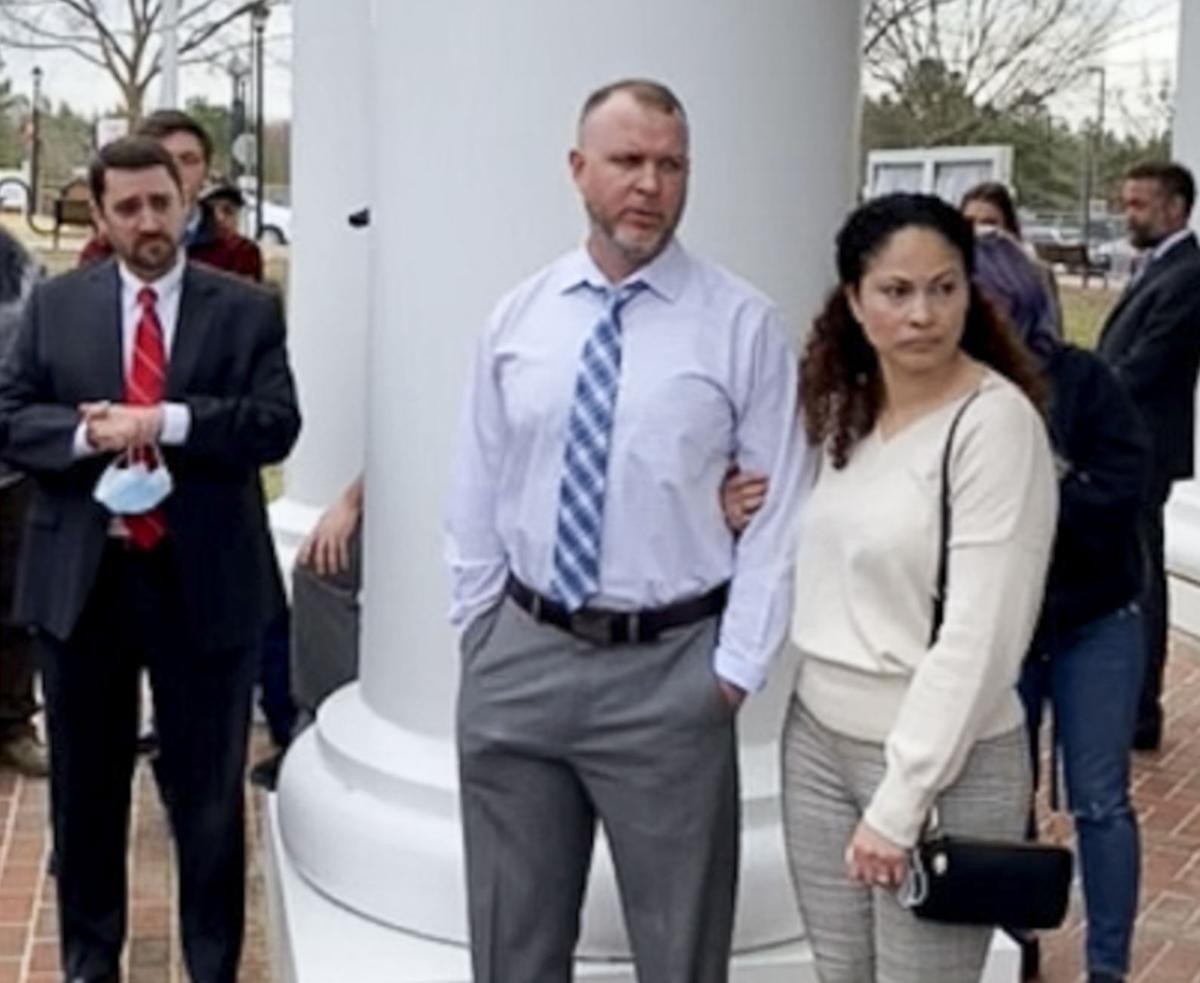 A Spotsylvania County restaurant that is operating in defiance of the state's effort to shut it down will not have to close, at least for now.
Judge Ricardo Rigual issued a lengthy ruling Friday denying the state's claim for a temporary injunction that would have called for the immediate closure of Gourmeltz in Cosner Corner. Instead, the judge urged the attorneys in the case to "expeditiously" move ahead with the legal procedures necessary to bring the case to trial.
Gourmeltz owner Matt Strickland has refused to stop serving food and alcohol despite having his licenses suspended by the Virginia Health Department. Strickland claims that mandates from Gov. Ralph Northam in response to the Covid-19 pandemic are unconstitutional.
The state health department argued in a hearing last week that Strickland's refusal to comply with such things as mask and social distancing requirements mandated by the state is reason for an immediate closing. An assistant attorney general argued that Strickland's claim that the mandates are unconstitutional are "staggering" and noted that the same mandates are being followed by businesses throughout the state.
Rigual's ruling does not address the merits of the case, but the judge wrote that the state "has failed to clearly demonstrate the factors necessary to grant a temporary injunction."
The judge wrote that the state has failed to show it will suffer without the injunction or that the injunction would be in the public interest. He added that Gourmeltz is entitled to a full hearing regarding whether the health department's actions in this case are lawful.
"We are pleased with the judge's ruling and happy for our client," said Martha Norton, one of Strickland's attorneys. "We look forward to having the merits of the case resolved in a full trial."
State officials said they began investigating Gourmeltz after receiving complaints about such things as employees not wearing masks, social distance protocols not being followed and required signage not being posted. State officials said they tried to get Strickland to comply, but he has refused.
A large group of supporters has accompanied Strickland to hearings at the Spotsylvania courthouse. The courtroom was packed last week, and a large, unmasked crowd waited outside the courthouse doors, many with signs expressing support for Strickland and their own rights.
It was not clear Friday when the case might make it to trial.