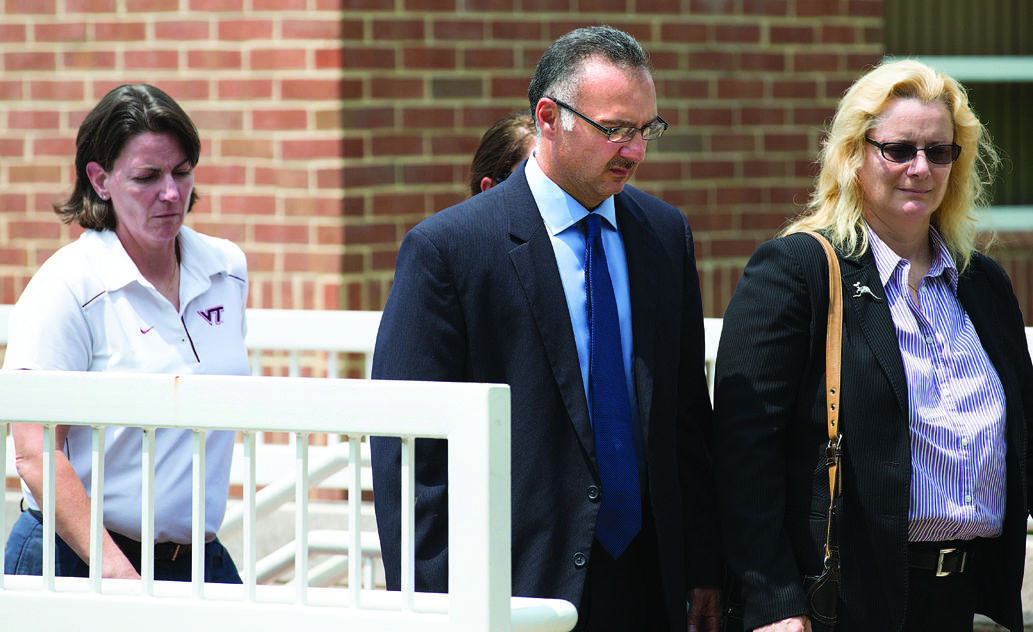 The fact that former FBI agent Arthur B. Gonzales was once charged with killing his estranged wife will soon be erased from official records.
Judge Victoria Willis last week granted Gonzales' request to have charges associated with the 2013 shooting death of 42-year-old Julie Serna Gonzales expunged. That means that Gonzales' name will no longer show up in police and court records that would come up in certain background checks.
Willis heard arguments regarding the expungement request earlier this month in Stafford Circuit Court and took it under advisement, saying she would issue a decision in two or three weeks. But Willis sent out a three-page letter Thursday detailing her decision to grant the request.
Gonzales was initially charged with murder for the April 19, 2013, shooting death of his wife at their former residence in North Stafford. Julie Gonzales was shot four times.
Arthur Gonzales, who was still an FBI agent at the time, contended that his wife had come at him with a knife and that he shot her in self-defense. The case attracted nationwide attention and has been the subject of several television shows.
Two lengthy jury trials ended with hung juries. Gonzales was tried a third time, this time on a manslaughter charge, by Judge Sarah Deneke and was found not guilty.
Defense attorney Mark Gardner argued that the keeping the charge on public records has hindered Gonzales' ability to get certain jobs and move on with his life. Gardner said he has had to settle for part-time jobs paying much less than he was previously making.
Commonweath's Attorney Eric Olsen argued against granting the expungement, saying the charges will always be easily accessible to the public because of the widespread notoriety the case received.
Willis wrote that Gonzales, who has no criminal record, is entitled to the expungement in accordance with the law.