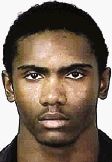 A man with autism whose legal troubles in Stafford County have been a rallying point for mental health advocates pleaded guilty to two more charges Thursday.
Reginald C. "Neli" Latson, 23, was convicted in Stafford Circuit Court of assault on a law enforcement officer and violating his probation.
The probation violation plea came even before Latson was formally charged with the offense as part of a deal worked out by Latson's attorneys and Commonwealth's Attorney Eric Olsen.
Latson was ordered to serve six months in jail as part of the agreement. He would then be transferred to AdvoServ, a long-term residential treatment facility in Florida.
Latson's treatment would be funded by Virginia taxpayers and he must successfully complete a program to avoid serving more prison time.
It was mentioned in court that a typical stay at the facility is five years.
If Latson's supporters have their way, he will be in AdvoServ long before his six months are up.
The ARC, a national advocacy group for people with intellectual and developmental disabilities, has already petitioned Gov. Terry McAuliffe to issue a conditional pardon to Latson on Thursday's conviction.
That would allow Latson to go to Florida without serving his latest six-month sentence.
In a letter to the governor, The ARC CEO Peter Berns wrote, "Mr. Latson is caught in a recurring cycle of prosecution and punishment due to factors related to his disability.
"He is not a criminal prison is not where Mr. Latson belongs."
The ACLU of Virginia has also petitioned the governor for Latson's pardon.
Latson's legal journey began on May 24, 2010, when he badly injured Stafford Deputy Tom Calverly during an altercation outside North Stafford High School.
Calverly, whose ankle injuries forced him to end a lengthy law enforcement career, was investigating a report of a man with a gun when he saw Latson walking onto school property.
Someone had seen Latson sitting in front of Porter Library and thought he looked suspicious. He had no gun and had committed no crime before the altercation with Calverly.
A jury later recommended that Latson serve 10 years in prison, but Judge Charles Sharp reduced that to two.
Latson was living at a group home in Frederick County in August 2013 when he got into another tussle with a police officer. The officer was responding to a disturbance at the group home.
He was again sentenced to 10 years in prison, but was only ordered to serve nine months.
While he was serving that time, Olsen charged him with violating his probation on the Stafford conviction by getting into more trouble.
Latson was convicted of violating probation and got a year in prison, a sentence he expects to finish sometime in February.
Latson was in the Rappahannock Regional Jail when his latest charges surfaced.
According to evidence presented in court Thursday, Latson was put on suicide watch and was being moved to another section of the jail April 24 when he told one of the officers, "Don't [expletive] talk to me like that. I will rock your punk ass."
He then punched the officer in the head three times before being subdued with a Taser. The officer was not seriously injured.
All along, advocates for Latson have claimed his condition made it impossible for him to control his violent outbursts and that he needs treatment, not prison.
Judge Sharp Thursday said the ordeal has been a "nightmare" for everyone and said he hopes Latson will benefit from the treatment he receives in Florida. 
​Keith Epps: 540.374-5404
Be the first to know
Get local news delivered to your inbox!