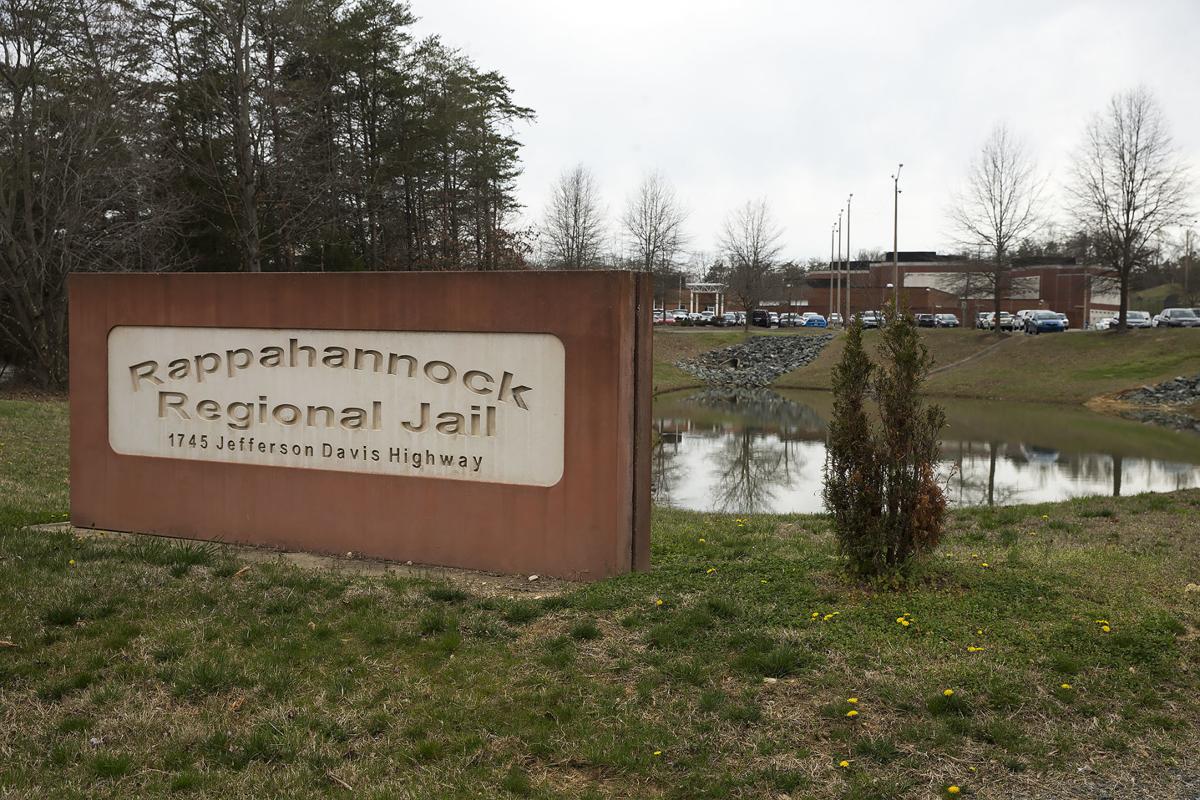 A statement from the Virginia Department of Corrections said there are no known cases of COVID-19 within Virginia's jails and prisons. But some inmates may be heading home as a safety precaution.
"These are low-level inmates, all serving relatively light sentences," said Eric Olsen, Stafford County's commonwealth's attorney. "I'm looking at this purely from a public safety issue, and we're looking at each case carefully."
The move to release certain inmates from state jails follows Gov. Ralph Northam's March 19 address on the COVID-19 pandemic.
In that announcement, Northam encouraged local criminal justice officials to "explore proactive measures to combat the spread of COVID-19, while ensuring public safety."
Some of Northam's recommendations include: allowing sentence modifications to reduce inmate populations; diverting offenders from jail prior to a trial—including the use of police summonses in lieu of arrests—as well as certain pretrial programs with considerations for capacity; reducing the number of low-risk inmates held without bail; and alternative incarceration solutions, such as electronic monitoring.
On Thursday, CBS News reported U.S. Attorney General William Barr directed the Bureau of Prisons to "increase the number of home confinements among older inmates with underlying conditions to mitigate the spread of COVID-19."
Locally, the governor's recommendations have led the region's legal and corrections officials to find ways to trim inmate populations by carefully reviewing cases of non-violent offenders serving short sentences and releasing those who are not deemed a risk to public safety.
After submitting a list of nonviolent inmates with confinement times of 90 days or less to their commonwealth's attorney, officials at Hanover's Pamunkey Regional Jail are notified by the courts who they can release.
"Everyone on the list does not qualify for release," said Col. James Willett, the jail's superintendent. "The judges receive the list and work with the commonwealth's attorney to determine who can be released, based on a number of factors."
Willett said people who commit nonviolent crimes, including such offenses as petty theft, reckless driving, failure to pay child support, and some probation violation cases, are among those considered for release.
Willett also said the older population—those at highest risk of contracting COVID-19 or other illnesses—are also considered.
"But that's up to the court," said Willett, whose jail's area of responsibility includes Ashland, as well as Caroline and Hanover counties.
Since the outbreak of COVID-19, Willett's 324-inmate facility has sent about 60 names to his jurisdictions' legal officials for review.
Similar to the regional jail in Hanover, Rappahannock Regional Jail officials also send names of low-risk offenders to commonwealth's attorney offices, where they are considered for release by the courts into an electronic monitoring program, Olsen said.
Electronic monitoring requires an individual to wear either a wrist or ankle device that tracks their location. In some cases, the device can also measure the blood-alcohol level.
"We had several contacts from the jail about people serving a sentence who could be safely released," said Olsen.
So far, Olsen has approved only a handful of requests from Rappahannock Regional Jail for inmate releases, but said those who are released will remain under house arrest.
If a request for release is denied, Olsen said a defense attorney can request a hearing to reconsider the decision.
Olsen said he is also taking a look at pre-trial cases, as well as cases that are identified as continued or delayed.
"Defense attorneys are scheduling bond hearings every day, and in most cases, we're recommending those individuals be released on bond," said Olsen.
Olsen has also enacted a liberal bond policy.
"If a judge feels they can be released, I'm recommending a personal recognizance bond," said Olsen.
So far, officials at the Central Virginia Regional Jail in Orange are taking no action, but are poised to release inmates if directed to do so by the courts.
"It's up to the court. We're not pushing it, it's on the table," said Supervisor Frank Dyer. "We know it's available, but it's up to the sentencing courts."
Officials there have provided a list of 42 offenders from five jurisdictions to their commonwealth's attorney for the courts to consider.
The inmate population at Dyer's facility is 399.
Officials from Coffeewood Correctional Center, the state prison in Mitchells, report their facility holds only offenders convicted of felonies.
"Virginia prisons haven't been instructed to release any inmates early," wrote Lisa Kinney, director of communications for the Virginia Department of Corrections, in an email.
FailSafe-ERA, a Spotsylvania County-based nonprofit, assists former inmates as they re-enter the community after incarceration. The group offers counseling and guidance, as well as help in finding employment for former inmates upon release.
"Low-level offenders and those who can go home on house arrest should be considered for release, but I don't think they should be releasing those who have nowhere to go," said Juanita Shanks, FailSafe-ERA's president and CEO.
Shanks said the release of some nonviolent offenders during the COVID-19 crisis is an opportunity to examine the "decarceration" of offenders in jails across the country.
"It's a new word, yes, and it means an opportunity to take a look at the way we incarcerate," said Shanks. "If they violated their probation for not paying child support, how are they supposed to pay child support if they're in jail? We should use this opportunity to take a look at how we can reduce mandatory jail sentences and take a look at some alternate solutions."
Olsen said his goal is to get people out of jail as quickly as possible, as long as they don't pose a threat to public safety.
"It seems like the right thing to do," said Olsen.
James Scott Baron:
540/374-5438