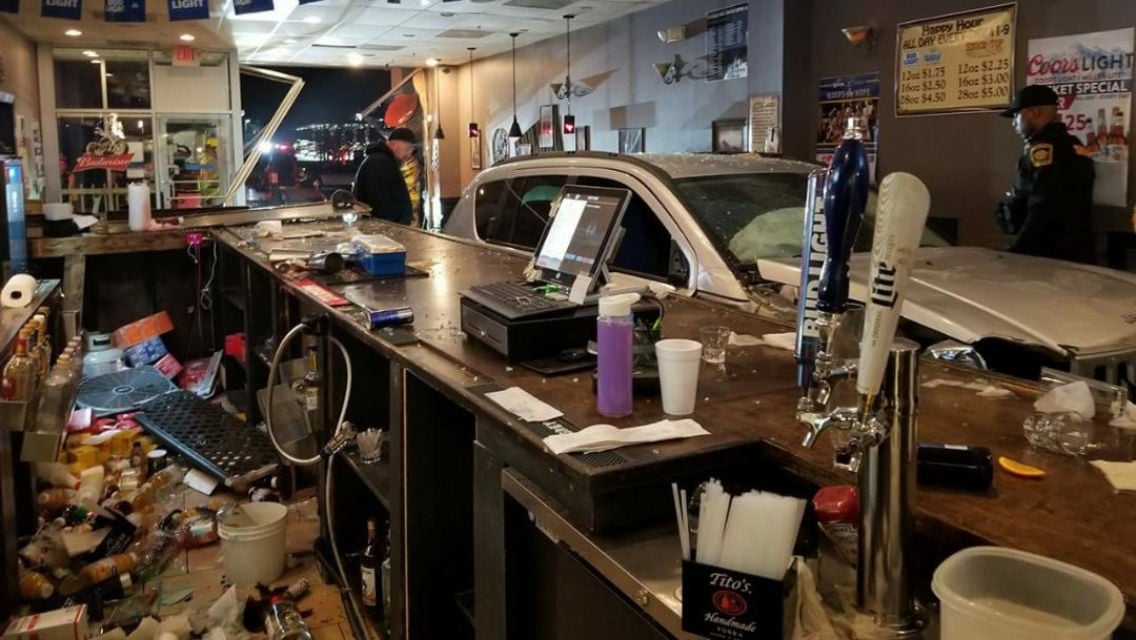 The Spotsylvania County Sheriff's Office has charged the driver in a crash in which an SUV careened into the Durango Grill restaurant Saturday night.
Edward Gentry Kendall II, a 52-year-old Spotsylvania resident, has been charged with misdemeanor DWI, according to court records. He is scheduled to be arraigned in Spotsylvania General District Court on Monday.
The incident happened around 9 p.m. when a Jeep Liberty crashed through the front of the restaurant, which is in the Salem Village shopping center off  State Route 3. The SUV crashed through tables and chairs before coming to a stop near the back of the restaurant.
Six people suffered non-life-threatening injuries, according to Steven Cooper, deputy fire chief with the Spotsylvania Department of Fire, Rescue & Emergency Management. It's unclear if Kendall was injured. 
There is no arrest record of Kendall at the Rappahannock Regional Jail, but court records show he was released without bond.
Manassas resident Jessica Bartnek was having dinner with two girlfriends when the vehicle crashed into the restaurant.
"It happened so fast," said Bartnek, 33, who sat with her back to the front of the restaurant. "I heard a loud crash. I turned around and the vehicle was coming into the building."
Bartnek said 15 to 20 people were inside the restaurant at the time of the crash, which sent people scurrying and screaming. She said the vehicle was a Jeep Liberty, but she couldn't see inside it because the airbags had deployed.
"It was scary," she said. "I've never seen anything like that before."
Scott Shenk: 540/374-5436