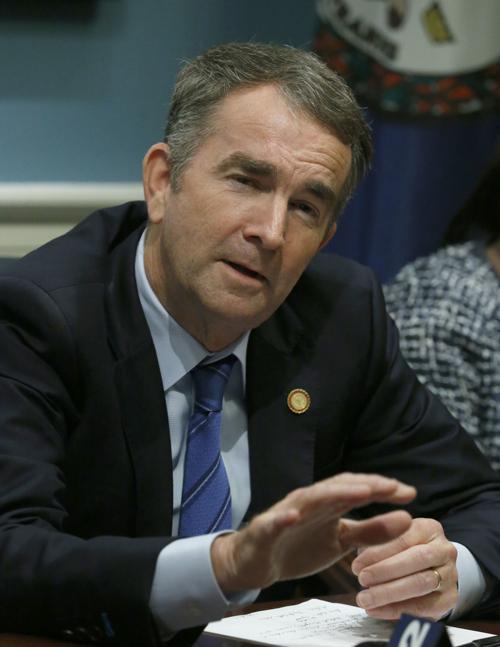 Gov. Ralph Northam announced Thursday that he will seek $145 million over the next two years to provide free community college to low- and middle-income Virginians to train for certain high-demand jobs.
The plan, which is part of Northam's "Get Skilled, Get a Job, Give Back" or G3 initiative, will cover tuition, fees and books for in-state students who demonstrate financial need at any of Virginia's 23 community colleges.
The governor's plan would also include up to $1,000 worth of wraparound financial assistance per semester to the most low-income students, which could be used for food, travel and childcare expenses, according to a press release from the governor's office. The proposal must be approved and funded by the General Assembly.
"I'm thrilled," Janet Gullickson, president of Germanna Community College, said about the G3 grant proposal. "This will provide opportunities for those students who have said, 'I just can't afford to go to college'—as well as for students in the middle class who still need [financial] assistance."
Twenty-three states—including West Virginia, Kentucky, Tennessee and Maryland—have some form of free community college.
Virginia's program would be eligible to students of any age who complete the federal financial aid application or demonstrate financial need in some other way and are enrolled full- or part-time in a technology, skilled trades, healthcare, early childhood education or public safety program.
To be eligible, students would also sign a Community Engagement Agreement and complete two hours of work experience, community service or public service for every credit hour enrolled.
"Students recognize that the commonwealth is investing in them and they will be expected to give back," Gullickson said.
Alena Yarmosky, press secretary to Northam, said the G3 grant program will support an estimated 40,000 students across Virginia.
About 228,000 students enrolled in a Virginia community college during the 2018–19 school year, according to the Virginia Community College System. According to data from the State Council of Higher Education for Virginia, almost 78 percent have family income below $50,000.
Gullickson said another "beauty" of the G3 grant program is that it would apply to older, returning students as well as recent high school graduates, unlike other free tuition programs around the country.
"We are currently developing new ways to deliver some of our programs to these older students," Gullickson said.
She said the proposal does not eliminate the need for funding for Germanna's dual-enrollment programs, Germanna Scholars and the Gladys Todd Academy, because those programs are focused on students who are not studying for skilled trade and technology careers.
Northam's G3 proposal was developed after the governor participated in a statewide listening tour this summer and fall, meeting and speaking with more than 1,000 business and community leaders in every region of Virginia.
According to a press release from the governor's office, businesses are struggling to find the talent they need, especially in middle-skill jobs.
"The G3 program will help Virginia businesses of all sizes fill open jobs, connect Virginians with the necessary training and credentials to find good-paying work, and grow the Commonwealth's economy," Northam's Chief Workforce Development Advisor Megan Healy said in the release.
Gullickson said local families and employers should support the proposal as it makes its way to the General Assembly in January.
"This will attract potential workers who have not thought they would be able to afford training," she said.
Adele Uphaus-Conner:
540/735-1973
@flsadele