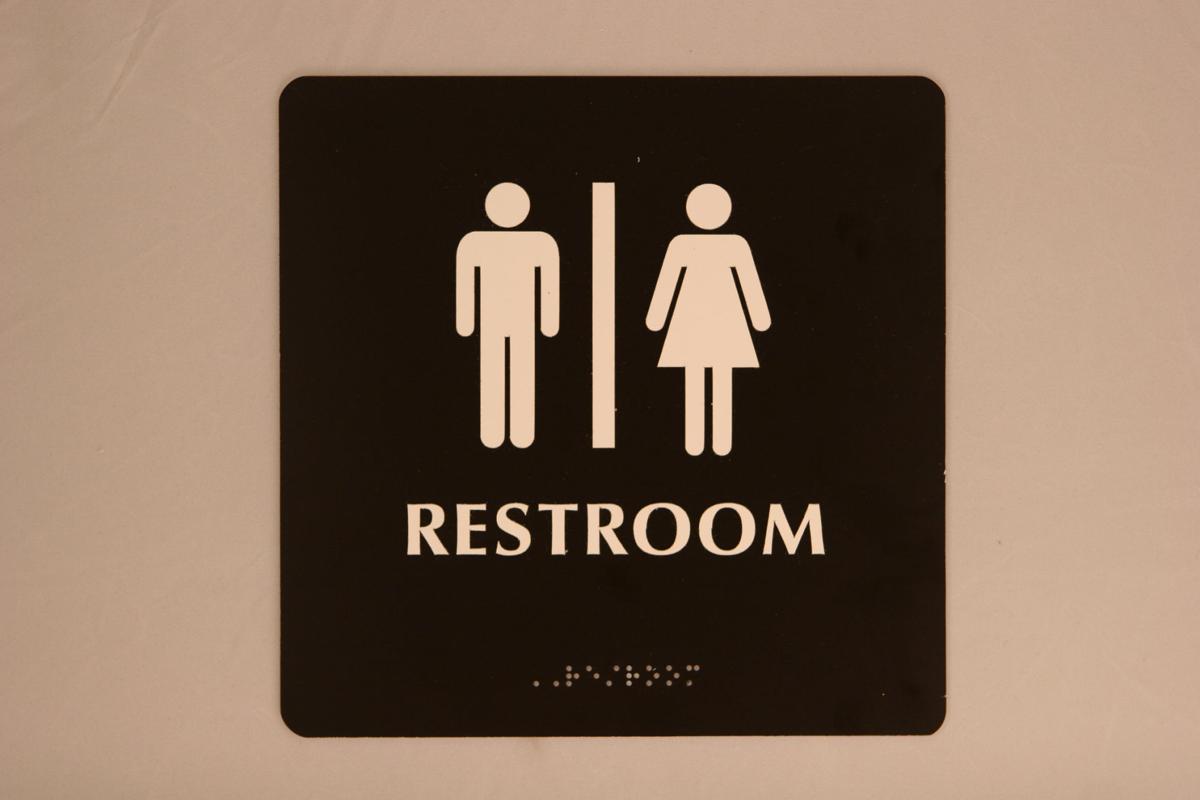 A transgender student at Hartwood Elementary School will have to use a single-stall restroom, staff bathroom or the restroom of the student's biological gender, the Stafford School Board decided late Tuesday night.
The student had been allowed to use the restroom of the gender the student identifies with.
Before the 6–0 vote, the board met in closed session for close to an hour to consult with legal counsel over actual or probable litigation and an employee discipline matter. Board member Irene Egan was absent.
"The issue isn't as clear as anyone would like it to be, and I'm hoping at some point that we get some direction either from our legislators in Virginia or from VSBA [Virginia School Boards Association]," Superintendent Bruce Benson said.
The board chamber was nearly empty when the vote was taken, but earlier in the evening, the room was packed, and 20 speakers addressed the board—including a man who said he is the transgender student's father.
"I have many of the exact same beliefs that many of you do," Jonathon Adams said to those who opposed the school system's initial action. "I was astonished. And then I watched my little girl grow up. I'm very proud to have a special little girl. I don't mean just on the outside."
He also said there needs to be open communication and transparency, but urged people to not trade misconceptions for hate.
The school system's nondiscrimination officer said in a March 12 letter to a parent that federal agencies have interpreted Title IX to require schools to permit transgender students to use the restroom of the gender with which they identify.
Four other speakers supported the school system's initial stance, including Aston Haughton, president of the Stafford branch of the National Association for the Advancement of Colored People.
"It wasn't long ago that school boards were debating issues that were similar to this one. African–American kids weren't able to attend the same schools as white kids," Haughton said. "And what we need to do now is take a step back and take a look at the situation and let the School Board follow the federal laws."
Fifteen speakers spoke against the initial decision, with some warning that they would remove their child from the school system if nothing was changed. A group called Save our Schools was formed opposing that stance.
"The perception in the community is that the school board is throwing away the rights of many children for the wants of some confused children," Curtis Lineweaver said.
Many opponents had concerns over students' privacy rights, while some worried that their children could be preyed upon.
"My daughter has been excluded from class participation with her friends because of this," said Eric Kingston, the parent of a Hartwood student. "We have now opened the door for any predatory individual to claim this gender identity to enter the restroom of the opposite sex and prey upon our children behind closed doors."
Another mother of three said that females should be allowed to deal with their monthly menstrual periods without fear of intrusion.
Amanda Armstrong said that an alternative bathroom should be allowed because the school was inviting bullying, rape, sodomization and possibly death.
Gloucester County is facing a federal civil rights complaint after adopting a policy in December 2014 limiting bathroom and locker facilities to students' biological genders. Under the policy, transgender students would use an alternative private facility.
The American Civil Liberties Union filed the complaint on behalf of Gavin Grimm, a Gloucester High School sophomore who is biologically female but identifies as a male. Grimm had at one point been allowed to use the boys restroom, according to the ACLU's website.
"If anyone truly understands this diagnosis, they know that this child is not a predator. They are not peeking through the walls," said Wesley Jensen, the mother of two female Hartwood students. "My children personally know this student. They absolutely adore this student. When I really dig deep, this is not how I am raising my daughters ... to call someone a weirdo because they are not just like them."
Jensen said she wasn't thrilled with a possible locker room situation down the road and the lack of notification irritated her. But she was put at ease once she talked to Hartwood officials.
Another parent said that online comments beneath Monday's Free Lance–Star article on the topic were heart-wrenching, and asked if opponents applied the same feelings to homosexual students who learn alongside their students every day.
The Stafford schools' nondiscrimination policy, which was last adopted in December 2013, states that the board does not discriminate on the basis of race, sex, age, color, religion, national origin, political affiliation or disability.
In an opinion released earlier this month that reverses that of his Republican predecessor, Attorney General Mark Herring said that local school boards have the authority to include sexual orientation and gender identity in their anti-discrimination policies.
​Vanessa Remmers: 540.735.1975