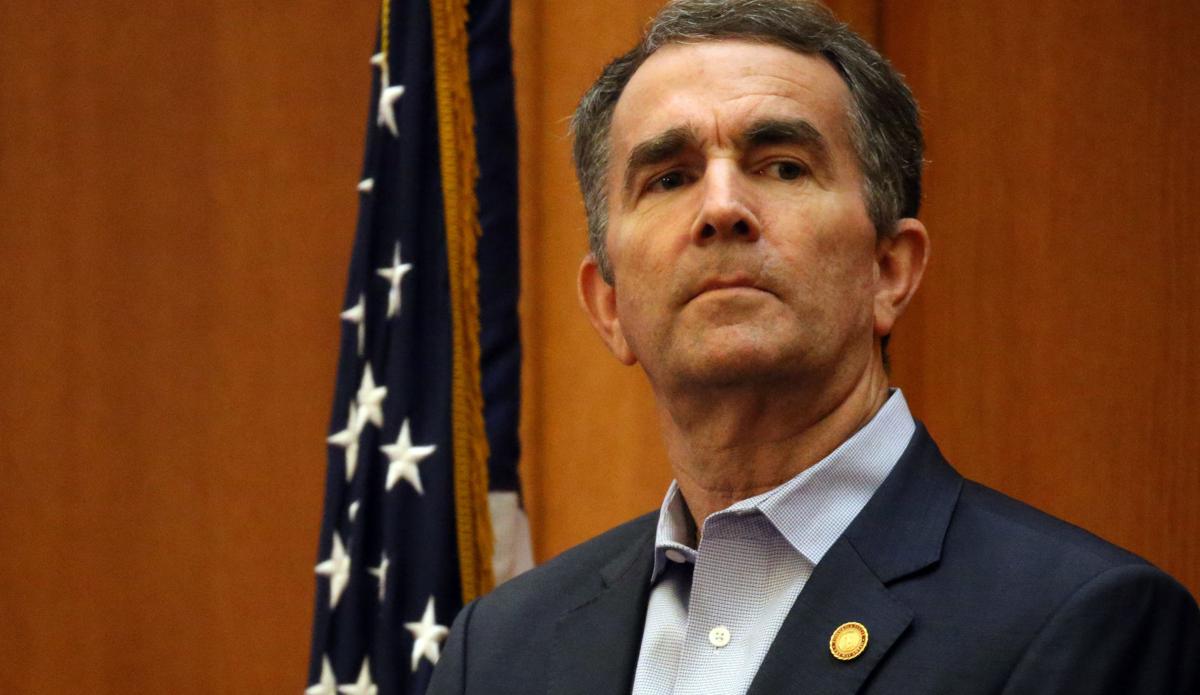 Virginia elections scheduled for this spring won't proceed as planned, Gov. Ralph Northam said Wednesday.
Local elections set for next month will be pushed to November, pending action from the General Assembly, Northam said. He is also pushing the June Congressional primaries back two weeks, from June 9 to June 23.
Northam made the announcement during a news conference in Richmond, saying the decisions were based on an effort to help limit the spread of the coronavirus.
"We are in the middle of a public health crisis. We have wrestled with our options and none of them are ideal or perfect," Northam said. "Elections are the foundation of democracy and voting is a fundamental right."
He added: "But no one should have to choose between protecting their health or casting their ballot."
The most notable election scheduled for June is the GOP primary to see who will run against incumbent Democratic Sen. Mark Warner. Three Republicans - Nottoway County civics teacher Alissa Baldwin, American University professor Daniel Gade and Army reservist Thomas Speciale - have qualified for that primary.
Democratic Party of Virginia Chairwoman Susan Swecker supported the decision in a statement.
"Everyone in Virginia needs to be able to vote as safely as possible this year, and Governor Northam made the right call by postponing these elections," Swecker said. "We're all in this together, and we know that (COVID-19) doesn't care if you're a Republican or Democrat, everyone is at risk."
While Virginia is taking action to delay its elections, people in Wisconsin took to the polls Tuesday after a lengthy political and legal fight over whether in-person elections should be held with the coronavirus continuing its spread.
"As other states have shown, conducting an election in the middle of this global pandemic would bring unprecedented challenges and potential risk to voters and those who work at polling places across the commonwealth," Northam said Wednesday.
In the Richmond region, the towns of Ashland and Louisa were each scheduled to elect three Town Council members on May 5.
As part of Northam's plan to push back the May elections, there would be one ballot in November and voters who weren't qualified to vote in May but are qualified in November would be able to vote.
Absentee ballots that have already been filed would be discarded, according to Northam's office, and officials whose terms were set to expire at the end of June would continue in office until their successors have been elected.
The legislature must sign off on Northam's recommendations, something that will likely happen April 22 when lawmakers return to Richmond for a veto session.
The measure is one of many that are likely to be considered during the session, with Northam's administration already suspending new spending in the state budget. The chief executive has until 11:59 p.m. Saturday to sign, amend or veto bills.
While he's already taken action on more than 800 bills, several of the General Assembly's most progressive bills are still outstanding.
Those include an increase to the state's minimum wage and giving public sector workers the ability to collectively bargain if their locality.
"I'm ready to act on the others in the coming days," Northam said of the pending legislation.