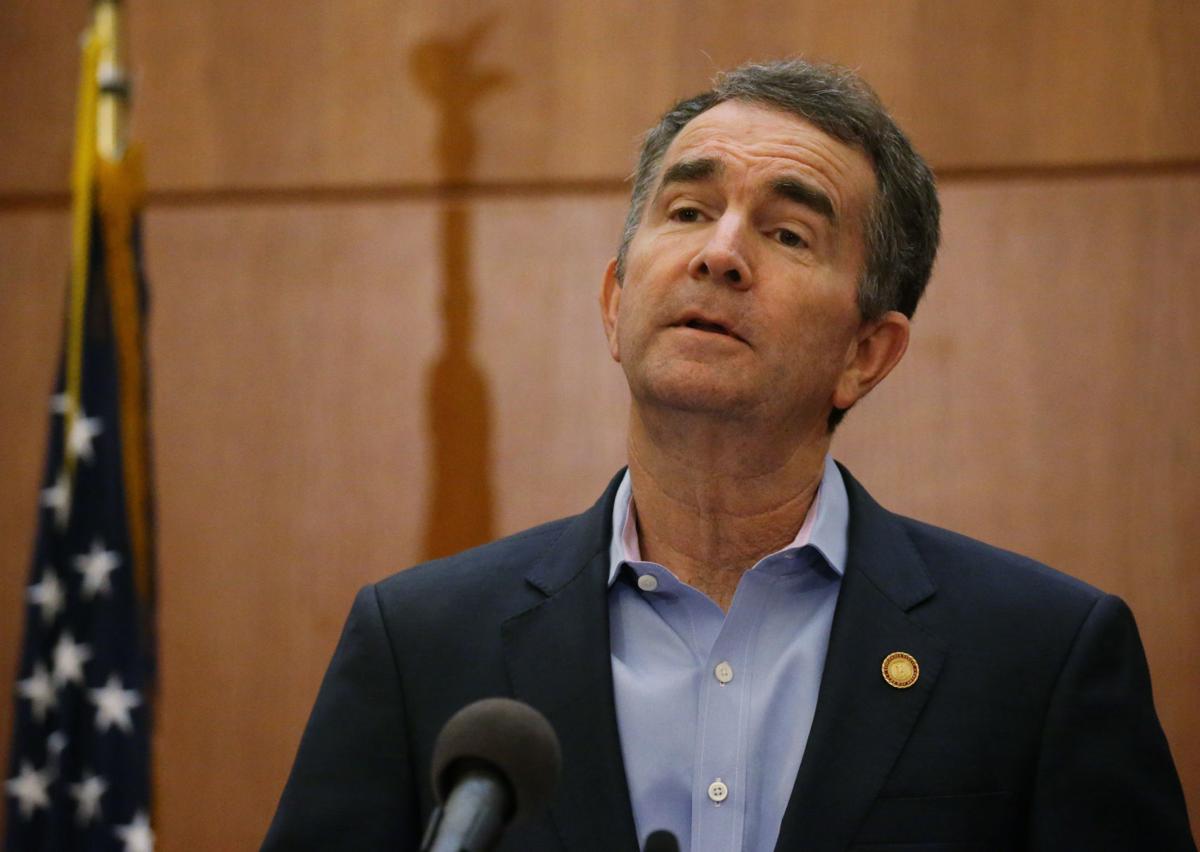 Gov. Ralph Northam has signed five of the seven gun control bills his administration backed this General Assembly session - legislation that drew an estimated 22,000 protesters to Richmond in January.
"We lose too many Virginians to gun violence, and it is past time we took bold, meaningful action to make our communities safer," Northam said in a statement. "I was proud to work with legislators and advocates on these measures, and I am proud to sign them into law. These commonsense laws will save lives."
The bills Northam signed include expanding background checks, mandating the reporting of lost and stolen guns, a measure meant to prevent children from accessing guns, reinstating Virginia's one-handgun-a-month policy and a "red flag" law.
He proposed technical amendments to bills allowing local control of gun regulations in public buildings, parks and during events, and barring people subject to protective orders from having a gun.
His administration had backed eight gun control bills this session. The eighth, a proposed ban on assault weapons, died in the state Senate, which carried over the measure for study.
Democrats praised the bills that the legislature did pass.
"In November, Virginians called out loud and clear for meaningful legislation to address gun violence in the commonwealth. They demanded action and we delivered," said Speaker of the House Eileen Filler-Corn in a statement. "I am grateful to the governor for his leadership and for signing these bills that will save lives."
Said Senate Majority Leader Dick Saslaw, D-Fairfax: "This is a monumental day. Virginia will be safer thanks to universal background checks, extreme risk protection orders, and restoring a one-handgun-a-month policy. I am proud to have worked side by side with our governor to get this done."
Northam has until 11:59 p.m. Saturday to act on legislation.
(This is a developing story. It will be updated.)
(804) 649-6012
Twitter: @jmattingly306​