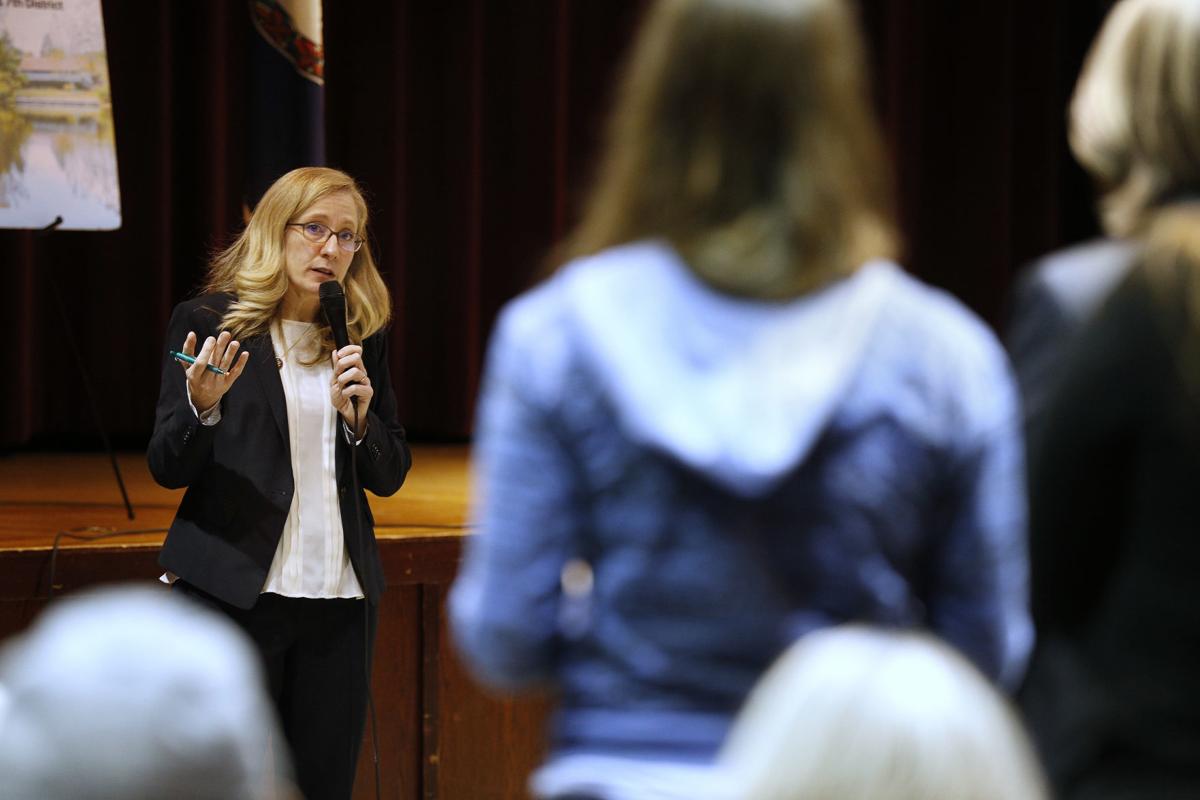 Republicans in central Virginia will decide in July who will run against Rep. Abigail Spanberger, D-7th, in the November general election after initial plans for an April convention were scrapped because of the coronavirus.
The 7th Congressional District Republican Committee voted Thursday to hold its nominating convention July 18 at The Meadow Event Park in Caroline County, where the State Fair of Virginia is held.
The panel, which met via Zoom, chose the site and date over the objections of some members, who wanted to nominate a challenger for Spanberger in June at Richmond Raceway, the other site the committee considered.
How delegates will vote for the six Republican candidates has not been determined.
The hopefuls are Del. Nick Freitas, R-Culpeper; Del. John McGuire, R-Goochland; Chesterfield nonprofit leader Tina Ramirez; Army veteran Andrew Knaggs; Chesterfield County teacher Pete Greenwald; and Coast Guard veteran Jason Roberge.
The 7th District includes all of Orange, Culpeper, Goochland, Louisa, Nottoway, Amelia and Powhatan counties, along with large parts of Chesterfield and Henrico counties.
Republicans in the district were initially slated to gather April 25 at the Arthur Ashe Center in Richmond. But Gov. Ralph Northam banned large gatherings in response to COVID-19, leading a Richmond judge to give the 7th District committee until July 28 to nominate a candidate. The group initially had a June 9 deadline.
Some members of the committee wanted the convention to be held June 20 at the raceway, giving whoever becomes the nominee an extra month to campaign for the general election.
"The race has already started. We're not out of the box yet," said Mike Hadank, the chairman of the Chesterfield County Republican Committee. "We cannot afford another month."
Ben Slone, the 7th District GOP chairman, said a decision on the type of convention — whether it's a traditional in-person gathering, a drive-in convention or a virtual convention — will be made by June 18.
"There's a lot of planning that we still have to do," he said.
More than 5,200 delegates are expected to participate in the convention, Slone said.
(804) 649-6012
Twitter: @jmattingly306