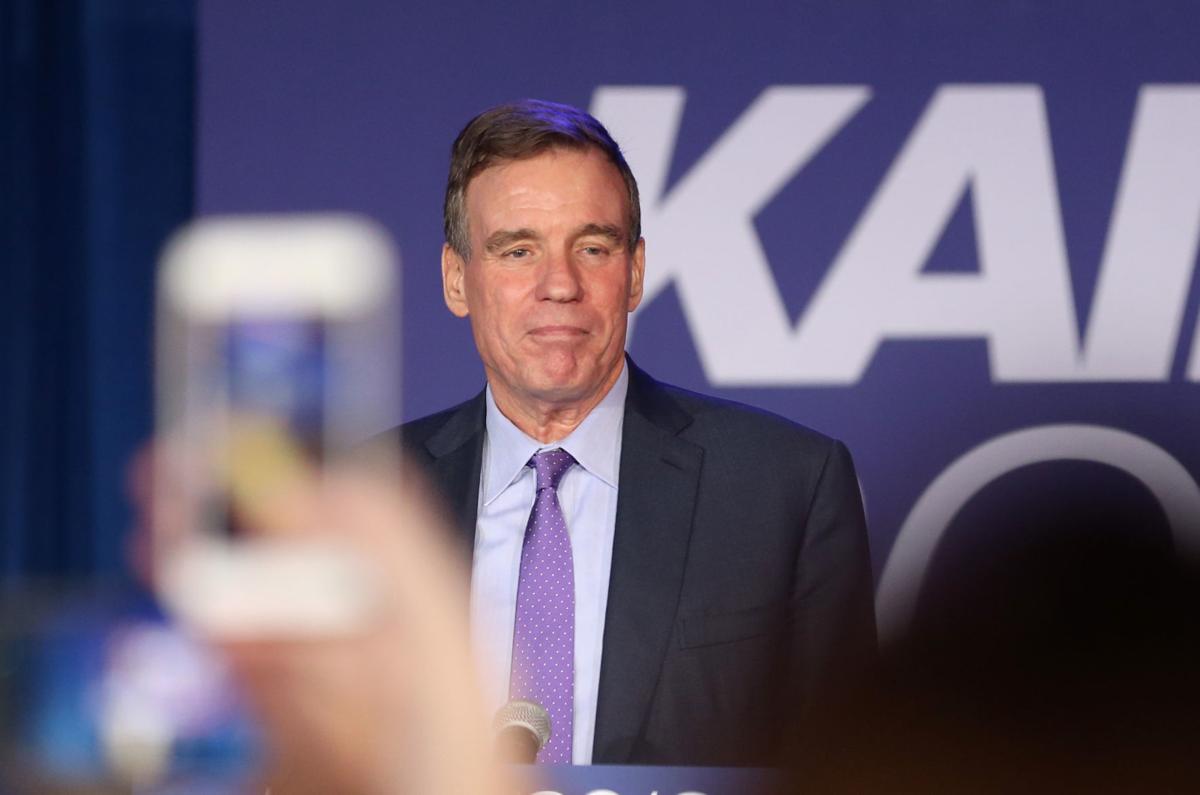 Once Republicans in Virginia decide on their nominee to run against Sen. Mark Warner, D-Va., in November, the incumbent wants to debate the GOP nominee three times.
Warner's campaign announced Monday that it is challenging the winner of Tuesday's GOP primary to three general election debates, including one at a historically black college focused on racial equality and justice.
The former governor narrowly won re-election in 2014, but his seat in the U.S. Senate is considered safer this election cycle due to his advantages in name recognition and fundraising and the high turnout that a presidential election brings, which traditionally boosts Virginia Democrats.
"Virginia voters deserve nothing less from their leaders than open and spirited debates that address the issues facing all Virginians and it's our hope that the eventual Republican nominee will agree in good-faith to meet Mark on the debate stage," said Warner spokeswoman Kate Waters.
Tuesday's primary features three candidates, Nottoway County civics teacher Alissa Baldwin, American University professor Daniel Gade and Army reservist Thomas Speciale, all of whom are seeking elected office for the first time. The primary is the only statewide contest set for Tuesday.
Gade, an Army veteran, has raised substantially more money than Baldwin or Speciale, according to the Virginia Public Access Project.
VPAP reported Monday that Democrats, despite not having a statewide race, have applied for nearly twice as many absentee ballots for Tuesday's elections as Republicans (118,181 compared with 59,393).
As of Monday morning, 21,736 Republican ballots have been cast by mail, compared with 60,405 from Democrats. The number of in-person absentee ballots cast is closer - 5,329 for Democrats and 5,201 for Republicans.
Polls open Tuesday at 6 a.m. and close at 7 p.m.
(804) 649-6012
Twitter: @jmattingly306​