A Fredericksburg man was arrested Wednesday on a murder charge that stemmed from a fatal shooting that he initially reported as a suicide.
Don't miss the great deals at these yard and estate sales around Fredericksburg.
Read through the obituaries published today in Fredericksburg Free Lance Star.
I'VE HAD my landline telephone service disconnected.
The United Way's Rent and Mortgage assistance program is available for individuals and families who have been financially impacted by the pandemic.
COVID-19 hospitalizations across Virginia have exploded from 195 per day in mid-July to 2,100 a day currently as health officials make plea fo…
After a quarter century of "making visible the invisible movements of the spirit," as the poet e.e. cummings wrote, the women of the Sacred Da…
A Spotsylvania woman has been charged with manslaughter and other offenses as the result of a crash on Interstate 95 in the county last week i…
A 16-year-old Spotsylvania boy died Wednesday as the result of an incident earlier this week in the county in which he was struck by two vehic…
With no solid numbers to work with and no concrete plans for how to fund the project, some City Council members voiced skepticism of the visio…
Browse Fredericksburg homes over 4,000 square feet in size.
The heat will ease as clouds and showers move into the Fredericksburg area during the latter half of the work week.
Read through the obituaries published today in Fredericksburg Free Lance Star.
A debate in the 28th District race between incumbent Democrat Josh Cole and Republican challenger Tara Durant will be held at 7 p.m. next Wedn…
Meanwhile, four more local deaths attributed to COVID-19 pandemic, bringing local death toll to 312. 
Fredericksburg City Public Schools will require that all student–athletes be vaccinated for COVID-19 by Nov. 8.
Browse through recently listed homes in the Fredericksburg real estate market and find your next home!
State health department is working with health districts in Richmond, Nottoway and Northern Virginia to determine possible exposures. 
The Spotsylvania County School Board is considering additions to its memorandum of understanding with the Sheriff's Office that would allow sc…
Read through the obituaries published today in Fredericksburg Free Lance Star.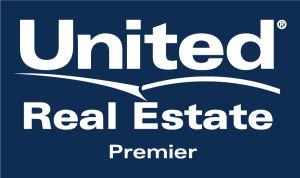 United Real Estate Premier
In September 1956, arriving in Fredericksburg to start a new school year were nearly 1,600 women—and one man.
The name Ed Pawley probably won't mean anything to anyone who reads this column, but it meant a lot to me. You see, I worked with Ed more than…
Fredericksburg homes with at least five bedrooms.
Two people in the same car were charged with driving while intoxicated Sunday after the car was wrecked in Stafford County during an argument,…
The yoga class Cynthia Ackerman was leading Friday wasn't your normal session.
The driver in a single-vehicle accident that killed two people in 2019 in Spotsylvania County pleaded guilty to three charges Monday.
The county's new tax on smokes takes effect Oct. 1. The new tax will add 30 cents to the cost of a 20-cigarette pack, or .02 cents per cigaret…