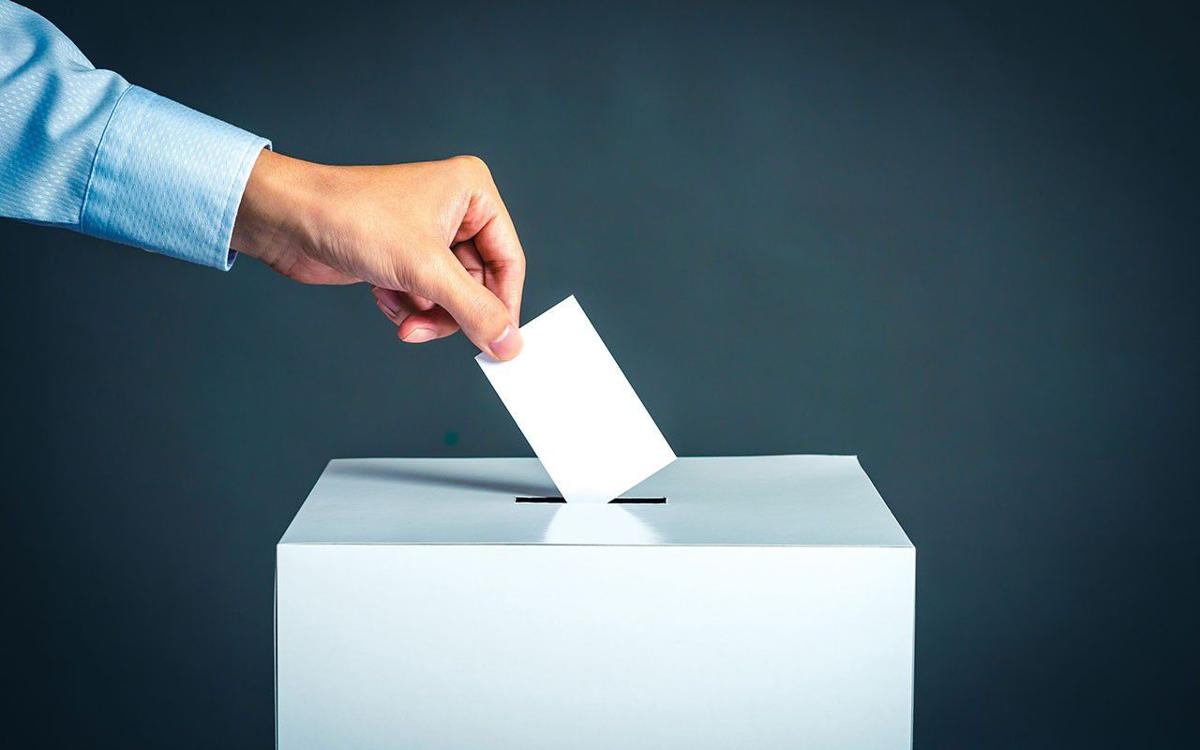 Turnout in Tuesday's election, which includes a host local races and will determine which party controls Virginia's General Assembly, could be heavy, based on the number of people voting absentee this year.
Requests for absentee ballots in the Fredericksburg area have more than tripled compared with 2015—the last time all 140 seats in the General Assembly were on the ballot. More new voters have also registered this year than in 2015 in all localities.
Stephen Farnsworth, professor of political science and international affairs and director of the Center for Leadership and Media Studies at the University of Mary Washington, said this election cycle, with no national or statewide offices on the ballot, usually sees the lowest turnout in Virginia.
But with Republicans holding narrow advantages in the House (51–48) and Senate (20–19), interest has been unusually high.
"[The increase in absentee ballots] speaks to two things," he said. "One, how close the election is going to be, especially in the 28th District House race [between Republican Paul Milde and Democrat Joshua Cole], which is the marquee race in the area. And two, how there is a statewide high level of interest in the midterms."
That interest is also reflected in fundraising totals. The Virginia Public Access Project reports that the House races across Virginia had drawn almost $45 million in campaign donations as of Sept. 30, with Democrats bringing in $24.7 million of that. Donations in Senate races across the state totaled almost $21 million for Democrats and slightly more than $17 million for Republicans.
Fredericksburg-area races were among the high-dollar races. VPAP's most recent report showed that in the 28th District seat representing parts of Fredericksburg and Stafford County, Cole had raised almost $1.15 million, including $506,657 from Oct. 1-24, while Milde had raised more than $873,000, including $228,231 in the first three weeks of October. Cole had a balance of $350,378 as of Oct. 24 while Milde had $4,695 left.
In the 17th District Senate race that includes parts of Fredericksburg and Spotsylvania, Culpeper and Orange counties, incumbent Republican Bryce Reeves raised more than $1.4 million as of Oct. 24, while Democratic challenger Amy Laufer raised $1.27 million.
The deadline to request an absentee ballot was Oct. 29. In Fredericksburg, 418 absentee ballots have been requested compared with 181 in 2015, General Registrar Marc Hoffman said.
In Stafford County, 1,345 absentee ballots have been requested this year, according to registrar Anna Rainey—triple the number requested in 2015. Spotsylvania County Registrar Kellie Acors said her office has mailed out 1,128 absentee ballots this year, more than three times the number mailed in 2015.
"[It's] great to see the increase," Acors said, noting that 101 people voted absentee in-person in her office on Tuesday alone.
In King George County, 119 absentee ballots have been requested this year, slightly surpassing the 83 requested in 2015, registrar Lorrie Gump said.
"The number in-person so far is 330, compared to 2015 at 211," she said.
Caroline County's registrar did not provide information, but according to VPAP, the number of absentee ballots that have been returned so far in the 54th, 55th and 99th House districts—each includes a portion of Caroline—has increased 140 percent, 128 percent and 121 percent, respectively, over 2015.
Statewide, 126,093 absentee ballots have been requested this year and just over 91,000 have already been returned, according to the Virginia Department of Elections.
In 2015, a little more than 62,000 people voted absentee.
The number of new voters registering this year also increased. A total of 1,444 new voters registered in September this year across all jurisdictions in Planning District 16, compared with 817 in September 2015, according to statistics compiled by the Virginia Department of Elections.
Virginia is one of 19 states that require a reason to vote early. There are about 20 acceptable reasons to vote absentee, including being a student at an out-of-state college or university, having business outside the city or county of residence on Election Day and more.
The deadline for mailed absentee ballots to be received so they count in the election is 7 p.m. on Election Day, Nov. 5.
A Virginia Department of Elections 2018 post-election report found that 6,771 absentee votes did not count in the 2018 election because they were returned to the registrar's office after Election Day.
Adele Uphaus-Conner:
540/735-1973
@flsadele