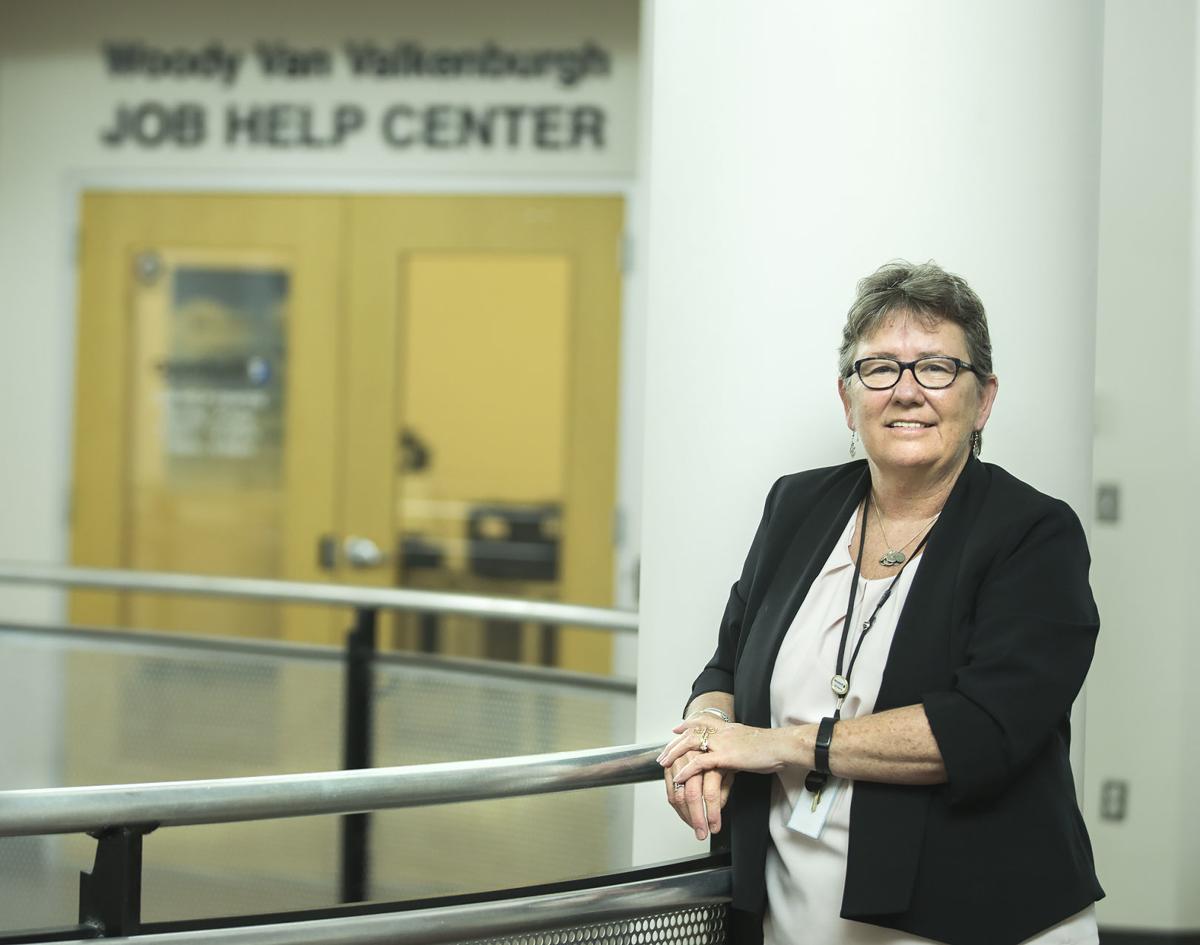 As unemployment skyrockets during the coronavirus pandemic, Rappahannock Goodwill Industries is pushing back.
"A lot of companies are still hiring, and we are connecting people to those businesses that are hiring," said Megan Bergen, vice president of mission services and chief mission officer.
According to the Virginia Employment Commission, initial claims for unemployment in Virginia reached 82,729 during the week of April 18.
To help beat back those staggering numbers, Bergen's team of eight employment specialists are working remotely to help get local people back on the job. Goodwill provides its services in tandem with the relationships the organization has built in the community since 1966.
"We know these businesses, we have a history with them," said Bergen. "They call us, and we can help people connect to businesses that are hiring right now."
The Goodwill partners with the VEC to help people navigate the complicated online maze to file for unemployment insurance.
"Because [VEC] is so overwhelmed by people accessing their unemployment portal and phone system, we are able to step in and help people—particularly people who don't have the required technical skills to access the claim portal online," said Bergen.
Steve Cox, Goodwill's president and chief executive officer, said he has seen a significant spike in the number of people seeking jobs through Goodwill as a result of the pandemic.
Since the beginning of the year, Goodwill has served 5,653 people in the region seeking general services, and an additional 339 seeking employment. Those figures are up 77 and 16.5 percent, respectively, from the year before, and Cox anticipates a greater increase in the volume of people filing for unemployment in the weeks and months ahead.
"There's going to be a whole population of people that are going to stay unemployed," Cox said. "Just because the community reopens, doesn't mean everyone will have a job. Our goal is to support as many people as possible."
Bergen and her team of employment specialists work tirelessly to meet the demands of those seeking employment, with a promise of answering all inquiries they receive within 24 hours.
"Generally, these people wouldn't be able to access jobs without support from Goodwill and other partners in the community," said Bergen.
Before the coronavirus outbreak, Goodwill operated its Job Help Center in Spotsylvania County, and provided similar services at two Virginia Career Works Centers in the region. Since the stay-at-home order was issued by Gov. Ralph Northam last month, all of those facilities have closed, moving all of Goodwill's services to a remote platform.
When contacted by a job seeker, employment specialists—either virtually or by telephone—first develop an employment plan based on an individual's skills and specific needs. Any barriers standing in the way of employment are also identified.
Bergen said most people seeking employment services through Goodwill have personal barriers that include a lack of a high school diploma, below-average literacy levels, periods of incarceration, developmental disabilities or homelessness. Others have transportation or childcare issues.
"We spend the time with those who have significant barriers to employment, but some looking for work are simply not ready for employment," said Bergen. "Many simply need to have specific issues addressed before becoming marketable employees."
With the guiding hand of employment specialists, a résumé is developed for prospective hires and Goodwill staff performs a job search of available positions based on an individual's skills, work history and other factors.
Bergen said another common obstacle faced by many seeking work is limited access to the internet, or no access to a computer at all. To ease that burden, Goodwill has made all of their services accessible through smartphones, and the organization also has ways to help people get online through low-cost internet partners in the region.
"We have a list of internet companies that provide access at a reduced price and are trying to connect with other service providers or organizations that may have funds for technology," said Bergen. "We would love to get a grant to purchase equipment, but we don't have the resources."
Goodwill employment specialists have backgrounds in education, training and social services, and are knowledgeable on local labor market information, in-demand industries, and are experts in the credentials needed to complete a hire.
Goodwill offers more than 20 distinct programs to prospective employees from their menu of services, including virtual interviewing skills, online job searches, digital skills training, email account tutorials, and how to use word processing, basic accounting and other popular software programs. All workshops are conducted through a web conferencing service.
"We also offer financial training, literacy training and one-on-one tutoring," said Bergen. "All of these are free services, funded entirely by Goodwill dollars."
Bergen believes the coronavirus pandemic will forever change the way people look for and maintain jobs. She said computer skills training offered at Goodwill can help people overcome any phobia they may have associated with modern technology.
"Digital skills are going to be that much more necessary in every job," said Bergen. "We can help people use these tools to benefit themselves and their future employers."
James Scott Baron:
540/374-5438