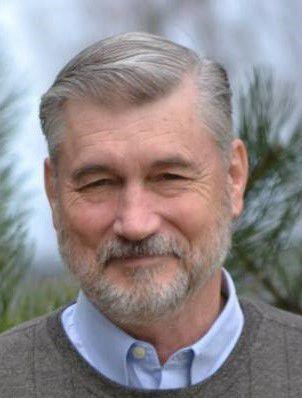 Cathy Binder defended her spot on the King George Board of Supervisors Tuesday, defeating the attempt by Cedell Brooks Jr. to return to public office.
Binder garnered 63 percent of the tally, beating Brooks by 700 votes in the Shiloh District. She had 1,622 votes compared with 922 for him, according to unofficial results from the State Board of Elections.
James Monroe District Supervisor T.C. Collins was unopposed in his bid for re-election.
Binder bubbled with excitement Tuesday night.
"I'm enthusiastic, I'll put it that way. I want to continue doing good things for the county," she said, noting that people from both political parties had expressed their support. "My philosophy is trying to do the best I can for all the residents of the county and I got a lot of positive feedback from people."
Brooks wished her well. "We tried hard, but I guess it just wasn't my season," he said.
Meanwhile, newcomers David Bush and Matthew Roles won seats on the King George School Board. Bush received 68 percent of the votes over his opponent, native King George resident Earsley M. Robinson, in the race for Shiloh District School Board. He had 1,703 votes compared to 764 for Robinson.
Bush said he looked forward to working with fellow School Board members to make improvements "so the community can be happy with the schools, which right now, I think they're not as satisfied as they could be." He said he believes voters were drawn to his qualifications—he's a retired high school principal who worked with a Bible translation agency and has 28 years of experience in education throughout the world.
The race for James Monroe District was the closest of the three contested races in King George. Roles had 54 percent of the vote compared to 44 percent for Miriam Niemi.
Roles said the win was "really incredible" and it was good to see voters have a choice. Several times in recent years, candidates have run unopposed and Roles said he was "glad we're recognizing how important the School Board is."
Binder was elected to the Board of Supervisors in 2017 when Brooks retired after 26 years of public service—the longest of anyone in county history. Earlier this year, Brooks announced that he missed being in politics and decided to make another run.
Binder said she was energized by the victory. She has a long list of things she wants to work on in the next four years, including continuing work on broadband accessibility; keeping the Service Authority on track; taking care of the county's infrastructure, including buildings no longer in use; properly managing growth; and long-term planning.
Bush said his first order of business is to improve communication among the community, Board of Supervisors, School Board, teachers and superintendent so all can work together "to make strong decisions."
Roles stressed the same topics he campaigned on: making sure schools reflect King George values, standing up for parental rights and providing an education that's relevant to all students, no matter their plans after graduation.
All results are unofficial. Through noon Friday, registrars across Virginia will accept mail-in ballots then post those results Friday afternoon, according to state election officials.
Cathy Dyson: 540/374-5425