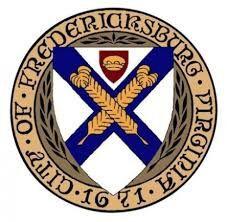 Employees of the City of Fredericksburg will be made whole again—and then some.
City Council voted unanimously Tuesday night to appropriate a second and final distribution of $2.5 million in federal Coronavirus Aid, Relief and Economic Security (CARES) Act funds to the 2021 fiscal year.
Council members also decided to appropriate $869,036 in separate CARES Act funds for Fredericksburg City Public Schools.
The $2.5 million won't go directly toward the paychecks of city employees who received a pay reduction in the spring. But it will go to various city programs and needs, freeing up funds to restore salaries and also give employees a 1 percent raise. The changes will take effect Oct. 3 and will be reflected on the Oct. 23 paycheck.
"We feel like this is important and would be really good for morale," said Mark Whitley, assistant city manager. "It will help restore our competitive position in the regional marketplace for our staff."
There were 15 employees let go as part of cost-saving measures the city took because of the COVID-19 pandemic.
Forty were furloughed from May 2 through July 31 as the city dealt with a shortfall in revenues. Those with salaries above $70,000 received a 3 percent pay cut. Everyone making less than that amount saw a 2 percent reduction.
Councilman Matt Kelly said many of the workers who were affected are taken for granted and deserve appreciation from the community.
Mayor Mary Katherine Greenlaw said despite the adversity, "nobody missed a beat."
"The work kept going on, and not just in a competent manner, but in a dedicated manner," Greenlaw said.
Greenlaw said the city has come a long way since City Manager Tim Baroody and his staff trimmed the general fund budget from $103.5 million for the current fiscal year in early March to $95.7 million by the time City Council passed it in June. Seventy-five percent of the budget was appropriated.
While Greenlaw and others became giddy at the prospect of restoring salaries and giving a small raise, Councilman Tim Duffy reminded them that the impact of the pandemic is still being felt and residents must remain diligent in following safety protocols.
"We haven't seen the light at the end of the tunnel yet," she said. "But we're surviving and surviving reasonably well."
Taft Coghill Jr: 540/374-5526
Get local news delivered to your inbox!
Subscribe to our Daily Headlines newsletter.