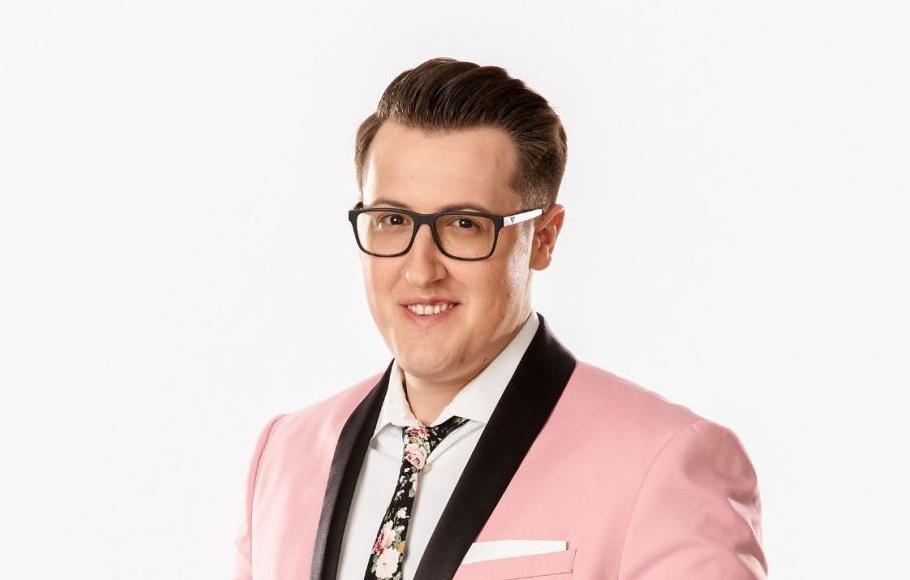 Local viewers of "The Voice" may have recognized a familiar face during the show's audition rounds, which aired this week.
Wyatt Michael of Caroline County, who crooned pop standard "Mack the Knife," impressed judges with his jazzy sound. He chose Kelly Clarkson as his mentor and has joined her team for the NBC singing competition's 21st season.
He returns to TV sets nationwide Monday and Tuesday, as the contestants head into "battle rounds" for potential elimination. They also can be "saved" or "stolen" by other judges.
The series features four famous coaches who critique performances and guide their teams of selected artists through the season. "The Voice" aims to find unsigned singing talent and the winner is determined by viewers, who vote via telephone, internet, texts and online purchases of the artists' recordings. The winner receives $100,000 and a record deal with Universal.
Michael said he has been training for this moment his whole life.
His father, Ed Michael III, was stationed at Quantico Marine Corps Base, and the family lived in Fredericksburg.
It was his mother, Bonnie, who inspired his love of music. She homeschooled Wyatt and his brother Ed Michael IV, and started Wyatt on piano lessons at age 8, but he soon found the guitar. Then, playing with a local worship band, he discovered the drums.
Michael was in a rock band with his brother called Chasing Avenir for years before discovering his love of crooning. Again, it was his mother who helped him. He was getting into Michael Bublé, and she introduced him to Frank Sinatra's music. He fell in love.
"It's a lot like love itself, finding your sound," he said. "I though rock 'n' roll was it, but then I heard jazz."
A few years ago, he was able to quit his job at the Best Buy in Central Park to pursue music full time. He sings at weddings, events and takes on public gigs. He also writes and produces modern pop, and moved to Ruther Glen to be closer to venues in Richmond while keeping Fredericksburg accessible.
Judges on the TV show were quick to compare Michael to Sinatra, and he said he hears that all the time. But being on such a big platform, he decided to roll out another jazz standard first to show his range. He chose the song made popular by Bobby Darin because he likes its modulation and being able to play with the lyrics.
Michael said he had been hoping for judges John Legend or Blake Shelton to pick him. While both Shelton and Legend were complimentary, Shelton wanted more personality and Legend said the performance was too spoken word-y for him. They agreed, though, that he is one to watch in the future.
Clarkson and Ariana Grande were the ones who battled it out to have Michael on their team. Both were moving to the music during his performance.
Grande said he "made me smile the whole time," that there's "a time capsule in your throat, like I'm wearing a sock hop dress. … You're paying homage to an era while making it your own."
She also offered to help him navigate other genres.
Michael was initially going to go with Grande, he said, because he and his girlfriend are such big fans. But when Clarkson explained her vision for him and how they could duet Frank and Nancy Sinatra in the finals, he realized that she understood him and his process. He went with her.
"You have a timeless, classic sound," she said, and continued that she thinks his sound is unique and he should cultivate that, because no one else on the show has that vibe.
"Congratulations for making the show, just, more interesting," she said.
The Michael family was featured on the episode, as well. His mother, father, brother, grandmother Ruth and girlfriend Jenna were all shown cheering him on.
Prepping for next week's episode, he said, was intense, "but in the best way possible."
He said before this round he was more nervous than the audition because the stakes are so much higher. But still, he's forged friendships with other contestants that he hopes will last for the rest of his life.