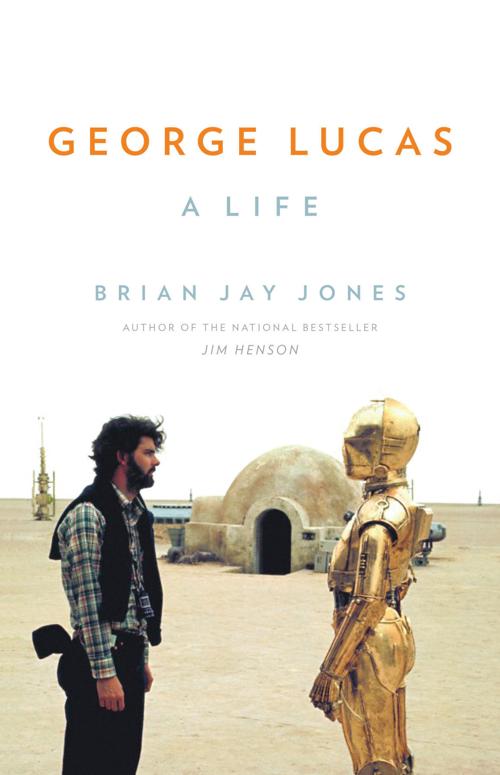 WHO KNEW that writing this generation's definitive biography of "Star Wars" creator George Lucas was a process that started with studying author Washington Irving?
Or that the second stop on Brian Jay Jones' rise as a nationally known biographer would be an insightful look at the life and achievements of puppetry and television pioneer Jim Henson?
"It's all a journey," said Jones of the three biographies he's written. His first was "Washington Irving: An American Original" in 2008.
"I like to say that a biography is history taken personally," Jones said. "It's been interesting spending years of my life getting to know these three fascinating individuals."
Jones, now at the University of Mary Washington as a biographer in residence and the associate director of the William B. Crawley Great Lives Lecture Series, will pull from his recently published "George Lucas: A Life" on Thursday night.
The Great Lives session, at 7:30 p.m. at UMW's Dodd Auditorium, is billed as "a multimedia look at the life, work and galaxy-spanning influence of one of cinema's most famous filmmakers."
I caught up with Jones recently to hear about his interesting journey.
He grew up and went to college in New Mexico, then worked in local government in Maryland and the halls of Congress, all while writing three very different biographies.
It helped that he was an English major at UNM and enjoyed years of exploring romanticism, from Shelley to Keats and beyond.
After a brief turn running a comic book store, Jones worked for nearly 10 years as a policy advisor in the U.S. Senate, first for Pete V. Domenici and then James M. Jeffords.
Toss in jobs in education, at a Washington think tank and as an aide to Maryland elected county officials and Jones has an eclectic résumé.
But in all those years working in the government world, the English major in Jones wouldn't quite let go. His curiosity was sparked when he found a book by Irving at a vintage D.C. bookstore.
"He was really one of the first celebrities we had in this country," said Jones, "a Forrest Gump sort of person in that if something important was happening, Irving was part of it. If someone was famous, Irving was his friend."
He also was amazed to learn that it was Irving who gave us many of the traditions and trappings of Christmas.
"The Yule log, the wassail bowl, caroling and holly garlands are all found in his stories of Old Christmas," said Jones, "all appearing years before Dickens and others thought of them."
That's the fun part of a biography, getting wrapped up in every detail you can find. Jones said the work part was organizing it, then getting up early and staying up late to write before and after whatever job was paying the bills.
Reading about Jim Henson gave him the idea for his next biography, and the notion gained traction when he realized there wasn't anyone else working on one.
It helped that Henson grew up in Maryland, one county over from where Jones was living at the time, and that the "Sesame Street" and the "Muppets" innovator had gone to the University of Maryland.
The critical thing for the project that ended up as "Jim Henson: The Biography" in 2013 was getting the cooperation of the Henson family, which still runs his company and a connected foundation.
"Their interest went from hot to cold and back again," he said, noting that he finally won them over by doing a sample chapter.
For his latest book, which sold out on Amazon in just a few hours, Jones tried to work directly with Lucas, who was initially interested but eventually said no.
Though disappointed, Jones said he thinks working without Lucas turned the biography of the man he describes as a "charmingly reckless" film innovator into a more meaningful look at Lucas' life.
He noted that Lucas was the first to create his own studio, Skywalker Ranch, his own special effects company and a movie franchise that is still filling theaters with new generations of moviegoers.
I don't have space here to share all the details about Lucas and "Star Wars" that Jones packed into his new biography, which People magazine called "a whiz-bang tribute" and The Washington Post called "admirably comprehensive." But one of the best is that Lucas and others were considering killing character Han Solo off earlier in the series, only to be dissuaded by the fact that "a dead Han Solo wouldn't sell many action figures."
Jones now lives with his wife in Stafford County, has a daughter in college and says he has an idea for his next biography, but doesn't want to jinx it before seeing if it will fly.