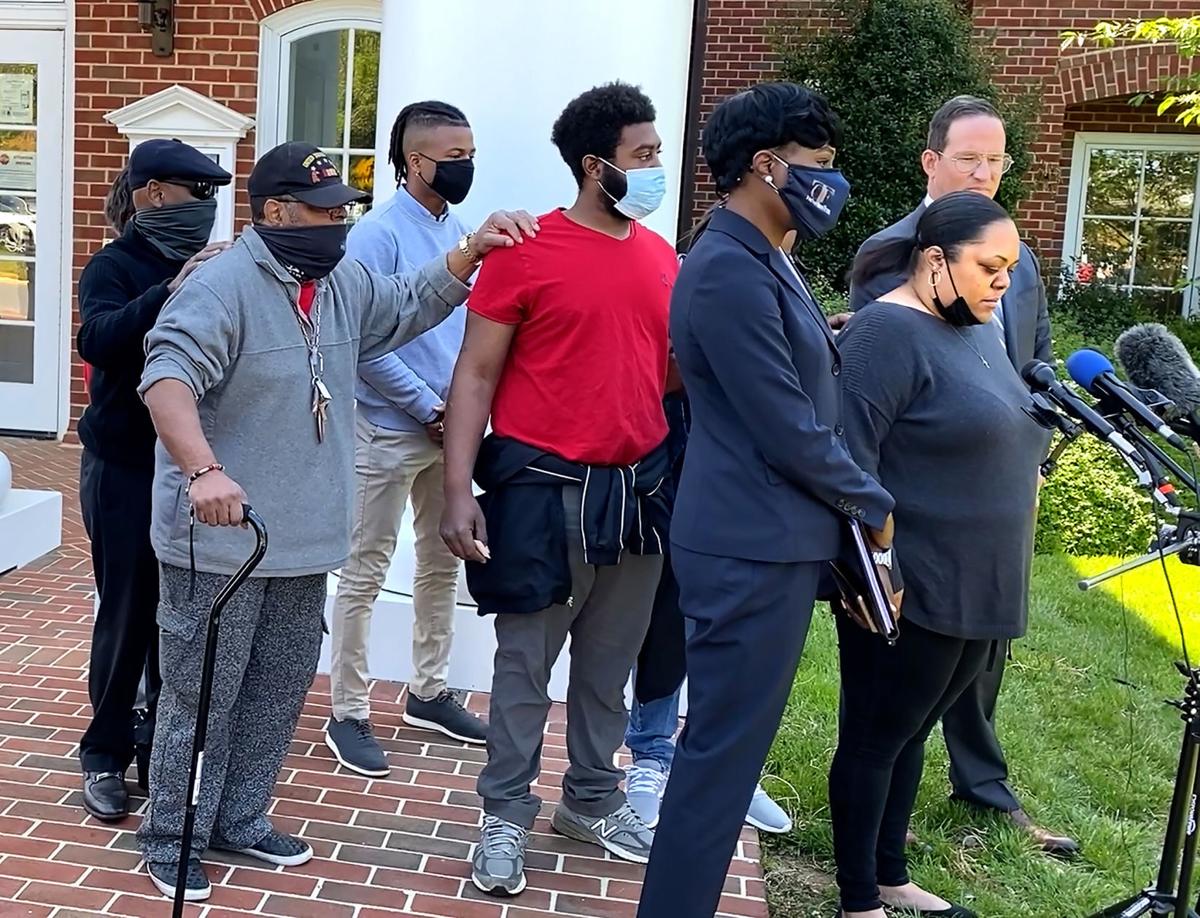 The attorney for police-shooting victim Isiah Brown Tuesday formally requested a slew of information related to the case from the Spotsylvania Sheriff's Office, but the special prosecutor in charge of the ongoing investigation says he won't be getting any of it—at least not now.
David E. Haynes of the Cochran firm filed a Virginia Freedom of Information Act request seeking all body camera and dash camera footage and audio associated with the April 21 incident in the 12200 block of Catharpin Road, along with all communications between the dispatcher who handled the call and the deputy who shot the 32-year-old Brown.
The request also seeks the names of the deputy and the dispatcher, as well as their personnel files and hiring dates.
"While we understand and appreciate that a criminal investigation is ongoing, our clients as well as the public have an interest in this information," Haynes wrote at the end of the lengthy request.
Asked what would be the response to the request, special prosecutor LaBravia Jenkins wrote, "We do not plan on releasing any additional information on this active investigation."
Jenkins, the commonwealth's attorney in Fredericksburg, referred to a section in the Virginia code that states that criminal investigative files are not subject to the mandatory requirements of the act.
Haynes wrote that at least some of the things he's requested are "clearly not" protected by the criminal investigation, such as the initial incident report and information about how long the deputy has been on the force.
Brown was outside on the phone with a 911 dispatcher when the deputy confronted him early April 21. Information released by authorities thus far indicates that the deputy apparently thought Brown had a gun, as the deputy yelled "drop the gun" and "stop coming toward me" before firing what sounded on tape like seven shots. Brown's attorney said his client was actually shot 10 times.
Brown at one point during the 911 call said he had a gun and was going to kill his brother, but on at least two subsequent occasions said he was not armed. The dispatcher told Brown, who had received a ride home from the deputy earlier in the evening after his car broke down, that his stated reason for calling 911 in the first place was not a good one.
Brown told the dispatcher that his brother wouldn't let him in his mother's room.
Haynes said Brown is still in critical condition in intensive care at Mary Washington Hospital. He said Brown has undergone several surgeries since being shot, including one Friday to repair extensive damage to his intestines.
Jenkins said there is no timetable regarding the completion of the investigation into the Brown shooting.