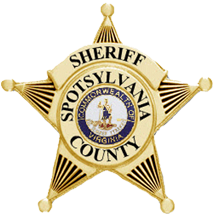 An investigation is underway after a woman died of what authorities say was a self-inflicted gunshot wound while being transported by Spotsylvania County Sheriff's deputies in a patrol car.
It happened as the sheriff's cruiser was leaving Mary Washington Hospital early Monday morning, according to the Virginia State Police. The shooting occurred in the city, but the Fredericksburg Police Department asked the state police to investigate.
According to state police Sgt. Brent Coffey, the Spotsylvania Sheriff's Office was asked to transport the 30-year-old Spotsylvania woman from the hospital's crisis assessment center to Western State Hospital for an mental health evaluation.
The sergeant said in an email that the woman "had been combative at the hospital and with deputies" before she was secured in the back of the Ford Explorer.
As the SUV pulled from the parking lot, he said, "The female fired one round from a handgun that was in her possession."
Paramedics rushed to attend the woman after the shooting, but she died at the scene of a "self-inflicted gunshot wound," Coffey said.
The state police did not say how the woman got the gun, but said they are investigating.
"There is no evidence that either deputy riding in the front seat of the vehicle discharged a weapon at any time," he said, adding that neither deputy was injured.
Hospital Drive and Cowan Boulevard were closed in the area of the shooting until about 8 a.m. Monday as police investigated and cleared the scene.
The woman's remains were taken to the chief medical examiner's office in Richmond for an autopsy.
This is the second time in two years that someone in custody in a Spotsylvania Sheriff's Office cruiser managed to shoot themselves.
On Aug. 16, 2018, Christopher Howard was handcuffed and placed in the back seat of a patrol vehicle after he was reported as being suicidal. He managed to obtain a gun from a compartment in the vehicle and shot himself in the head, according to authorities.
He survived, and later filed a claim accusing the Sheriff's Office of negligence.
A similar incident involving a county deputy happened two years ago, on Aug. 16, 2018, when a man handcuffed in the back seat of a SUV patrol vehicle got a gun from a compartment and shot himself in the head.
At the time, the sheriff's office said the man, Christopher Howard, reached past the SUV's cage to open the compartment containing the gun and bullets.
Howard survived and later threatened to sue the sheriff's office.
He still has an active case against Sheriff Roger Harris and another defendant identified only as John Doe 1-100. The last hearing date was July 6.
Scott Shenk: 540/374-5436
Sign up for our Crime & Courts newsletter
Get the latest in local public safety news with this weekly email.