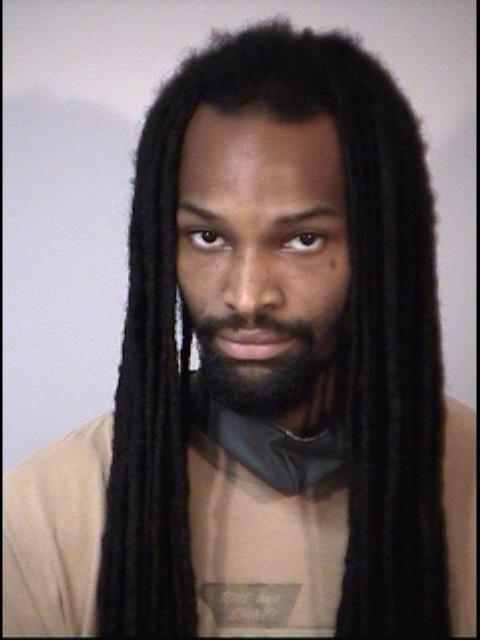 A man who rejected a proposed plea agreement Wednesday changed his mind and took the deal Friday.
Deon Waverly Harris, 25, of Fredericksburg, pleaded guilty to malicious wounding in Spotsylvania Circuit Court. Harris stabbed his former girlfriend's new man more than a dozen times during an altercation on Aug. 6, 2020, at a Spotsylvania motel.
As part of the plea agreement, Harris will face a maximum active sentence of two years when he is sentenced at a later date. Prosecutor Alex Vakos' case was hindered somewhat from a lack of cooperation from the victim.
According to the evidence, Spotsylvania deputies went to the Knights Inn on Market Street that morning and found a man by the hotel office sitting in a pool of his own blood.
A woman told police that she woke up that morning to find Harris attacking her new boyfriend. She said she had dated Harris for about a month and the pair had broken up about three days before the incident.
She met the victim, who was 35 at the time, shortly after the breakup and had been staying in the hotel with him.
The evidence showed that the man was attacked after answering repeated knocks at the door. Harris told police that he acted in self-defense and referred to the victim as "this old dude who stole his girl."
Emergency workers were initially concerned that the victim, who lost a considerable amount of blood, would not survive.
Following his arrest at a Fredericksburg apartment, Harris was interviewed by Detective J.D. Harris. He told the detective that he had dropped off some of the woman's belongings the night before and got mad when he returned that morning and saw the woman "mostly naked" on the bed.
According to Harris' story, court records state, the victim shut the door on him and had a knife when he opened the door a second time. Harris claimed he somehow got the knife from the man during the ensuing altercation and stabbed the man in self-defense.
He said he then chased the victim before returning to the room to convince the woman to leave with him. She refused.
Asked by Harris why he chased the other man if he was so afraid of him, court records quote Harris as saying, "I wanted to let him know how much of a [expletive] he was."
The victim told police that he initially thought he was being punched instead of stabbed. He said he had never met Harris prior to that morning.