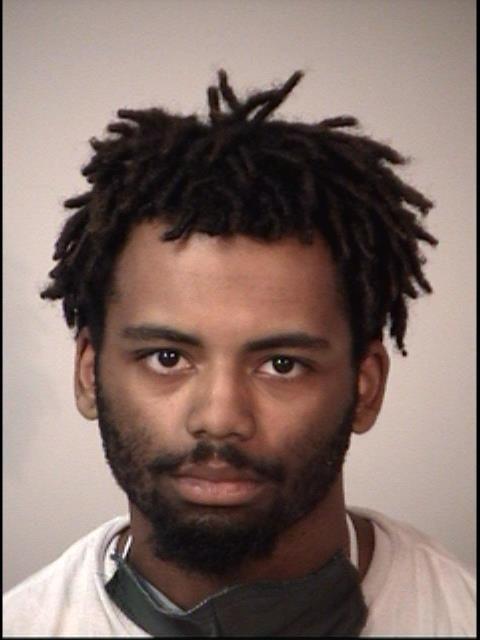 A young man who is facing a murder charge in Fredericksburg was ordered Tuesday to serve just under four years in prison for a robbery in Stafford County last year that took place less than a month before the slaying.
Jordan Allen Reed, 20, of King George County pleaded guilty in Stafford Circuit Court to robbery and using a firearm in the commission of a felony. As part of a plea agreement, Reed was sentenced to a total of 13 years, with all but three years and 10 months suspended.
The robbery took place in Kendallwood subdivision in southern Stafford on Aug. 21, court records show. The victim claimed that he had advertised the sale of a vape pen on Snapchat and went outside that evening to make an arranged sale. Reed and an unknown masked man both greeted the victim at gunpoint.
They took the vape pen, a cellphone, keys, shoes and $100 in cash. They then ordered the victim to go back into his house and retrieve more items.
Once inside, the victim locked the door and informed his father about what had just happened. The father grabbed his own gun and went outside, and the gunmen fled.
The father was able to get the vehicle license number, which came back to Reed's stepfather. The stepfather confirmed that Reed had the car, court records state.
The second gunman has still not been identified.
Reed is also charged in connection with the Sept. 16 slaying of 18-year-old Connall Mullins in the 2500 block of Carriage Lane. A second young man, Emmanuel Killeen, was also shot during the incident.
According to evidence presented during a preliminary hearing in the city, Killeen lured Reed to the apartment complex that day with the intention of beating Reed up for selling fake drugs.
Once Reed arrived, according to the evidence and court records, Killeen punched him in the face. During the ensuing struggle, Killeen was shot in the arm and Mullins was killed.
There has been no evidence presented so far suggesting that Mullins had any role in the incident other than being with Killeen.
Reed's attorney in the city has already argued that Reed was acting in self-defense when he fired those shots.
Among his city charges are murder and aggravated malicious wounding. A trial is scheduled for May 13 in Fredericksburg Circuit Court.