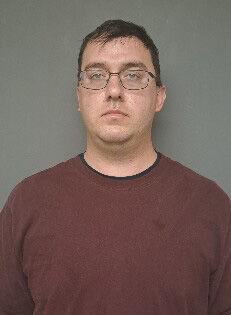 A man who was arrested this week for allegedly burning down an abandoned house in Caroline County earlier this month, is being investigated as a possible serial arsonist, police said.
Joshua Walter Harper, 26, of Front Royal, was arrested Monday on charges of arson and breaking and entering in connection with a March 6 incident in which a building on Industrial Drive in Milford was destroyed by fire. On Tuesday, Caroline authorities added a second arson charge against Harper, this one stemming from a Nov. 29, 2021, fire at another abandoned house in the county.
Caroline Sheriff Scott Moser said Harper is also being investigated in connection with suspicious fires in several other localities. Moser said charges in those localities are pending.
Harper, a truck driver, was developed as a suspect shortly after the March 6 fire. Investigators spotted Harper in the Milford area Monday and arrested him after questioning him about the fire on Industrial Drive. Police attributed the motive as "the thrill of committing arson."
Harper was arraigned Wednesday in Caroline General District Court, where a preliminary hearing is scheduled for May 19. He is being held without bond in the Pamunkey Regional Jail.