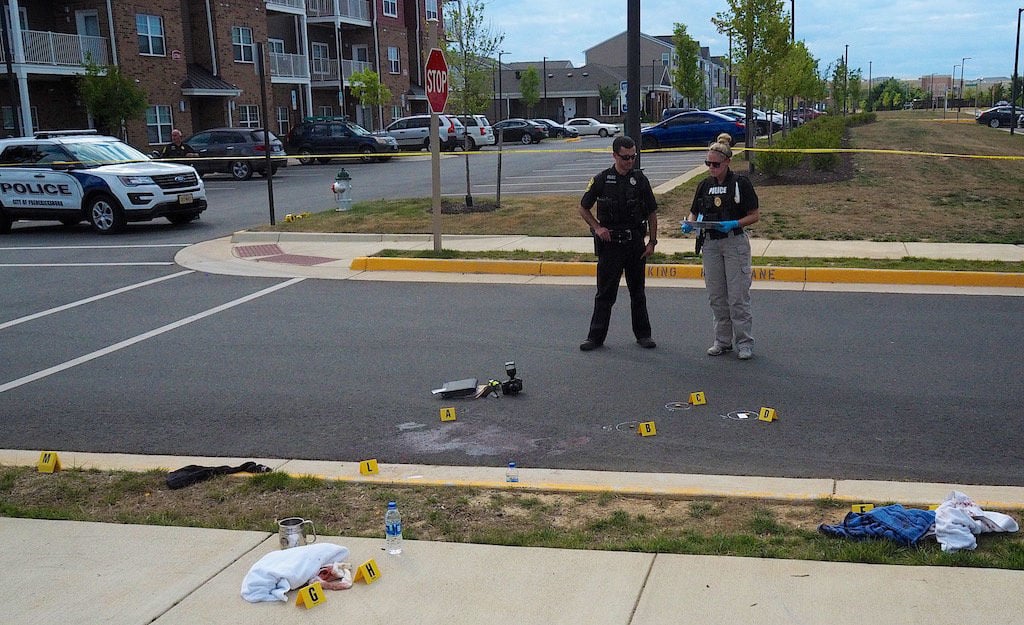 A man was shot multiple times Saturday afternoon during an altercation in Fredericksburg, but did not suffer any life-threatening injuries, police said.
City police spokeswoman Sarah Kirkpatrick said the incident occurred at 1700 Noyack Lane in the Valor Apartments complex off Fall Hill Avenue. The victim was taken to a local hospital, where he was expected to stay at least through the night.
Police were still at the scene Saturday night and had not yet been able to speak with the victim, Kirkpatrick said. The victim's assailant had not been identified as of Saturday night and was described only as a male.
The victim and his shooter were involved in a verbal altercation that escalated, police said. At least one witness reported seeing the shooter chasing the victim.
Three shell casings were recovered near the corner of Noyack and Peconic lanes, along with a bloody footprint and other items with blood on them.
It was at least the third reported shooting in the city over the past two weeks; none of them were fatal.
A man was shot in the arm outside the Cook Out restaurant in Greenbrier Shopping Center early June 27, while a woman was shot in the foot during an altercation at the Dunning Mills Inn on Jefferson Davis Highway.
A 33-year-old man was charged in the Dunning Mills shooting; no one had been arrested in the Cook Out shooting as of Saturday night.