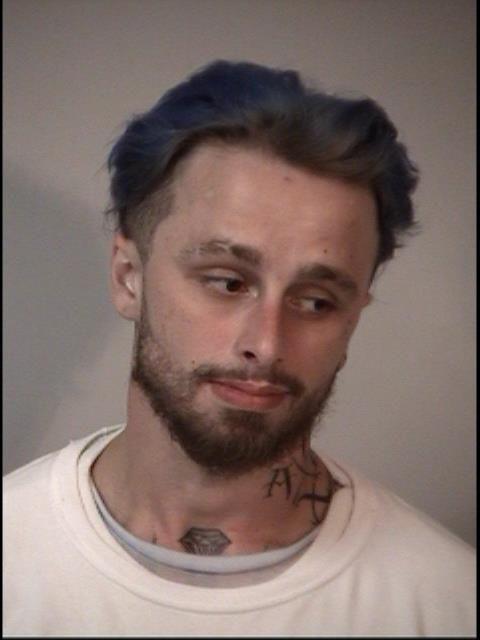 A man who was part of a wide-ranging scheme to smuggle drugs into the Rappahannock Regional Jail was ordered Tuesday to serve one year in prison.
Kody Eli Banks, 28, of Spotsylvania County, was sentenced in Stafford Circuit Court to six years in prison, with five years suspended. He had previously pleaded guilty to a conspiracy charge. In exchange for his plea, prosecutor Gregory Holt agreed to drop a number of other charges.
According to court records, Detective R.D. Haney headed an investigation that began in March after jail employees found suboxone strips in two envelopes. Suboxone is a schedule 3 narcotic that can be medically prescribed to assist in the treatment of opiate addiction.
Investigators listened to hundreds of hours of jail calls and learned that a number of people, both in and outside the jail, were involved in the conspiracy.
Court records allege that Banks, who was jailed at the time for a probation violation, got his girlfriend to meet with inmate Darnell Richardson's mother, Juanita Miller, at Richardson's home near Catharpin Road in Spotsylvania. Authorities allege that the girlfriend got suboxone strips from Miller and mailed them to the jail, but the strips were intercepted by authorities.
Banks then got two other inmates, Jeffrey Kenniston and Robert Keating, to get more strips sent to the jail so he could pay back the debt he now owed Richardson. Keating got his girlfriend, Amber Rogers–Amos, to send suboxone to him, but those envelopes were also seized by the jail mailroom.
Richardson, Kenniston, Keating and Rogers–Amos have all been convicted for their roles in the scheme. Charges are still pending against Miller and others.
Banks' girlfriend was not named in the court case against Banks, but court records said she gave up the entire scheme after being confronted by police. She detailed her meetings with Miller, and admitted talking to other women who were helping their incarcerated boyfriends.
Court records also describe phone calls between Richardson and Miller in which he expressed his concerns about her meetings with Banks' girlfriend and said he was stressed out because the coronavirus had disrupted his business.
At least eight envelopes with multiple strips of suboxone were seized between February and April of last year. Jail calls confirmed that not all the drugs were found in the mail and that some got into the facility.
Holt said there were several different groups inside the jail involved in similar activities.
Attorney Adam Calinger represented Banks.