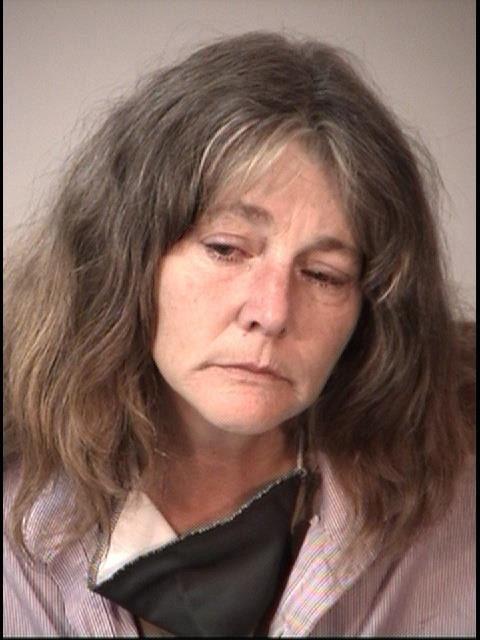 A Spotsylvania County woman who killed her longtime boyfriend last year during an argument over him being with other women pleaded guilty to second-degree murder Monday.
Paige Lee Morelock, 53, also known as Paige Lee Chewning, killed 58-year-old Gregory Rosnett on Nov. 21 at her home in the 5900 block of Marye Road.
Morelock entered the plea in Spotsylvania Circuit Court in front of Judge Ricardo Rigual. In exchange for the guilty plea, prosecutor Alex Vakos dropped a firearms charge that would have called for a mandatory three-year sentence.
Morelock, who had no prior criminal record, faces the possibility of up to 40 years in prison when she is sentenced Nov. 5.
According to court records, Morelock told Detective Tony Horn after the slaying that Rosnett was the "love of my life." She said they had been together for 20 years before separating about five years prior to Rosnett's death.
She told Horn that Rosnett had shown back up about a month before the shooting and was about to move back in. But she said they got into an argument over other women he'd been spending nights with and lies he had told.
The night before the shooting, court records state, Morelock said she was at Rosnett's home doing tattoos. She learned about the other women and got into an argument during which she claimed she was choked.
The next day, court records state, Rosnett showed up unannounced to Morelock's home to get his motorcycle. Another argument erupted, during which she claims she was head-butted.
She fired two shots from a Smith and Wesson six-shot revolver as the victim was leaving. Rosnett died as the result of a gunshot wound to the abdomen.
Morelock claimed that she didn't mean to shoot Rosnett and blamed her inexperience with pistols for the shooting. When asked by Horn if she knew what happens when you put a finger on a trigger, she said, "I know, I know, I killed somebody. I hate it, I hate it."
Investigators got statements from several witnesses to the shooting. One neighbor said she came over after hearing Morelock screaming and yelling "get off me." She said Morelock called Rosnett a "whore" and other names before pulling a gun and threatening to kill him. The neighbor said Rosnett was trying to leave when he was shot.
A man who came with Rosnett to get the motorcycle said Morelock asked him if Rosnett was "faking" after the shooting. After being told no, she said she didn't mean to shoot him, the man testified.
Another neighbor said he saw Morelock following two men pushing a motorcycle with a gun when the shots were fired.