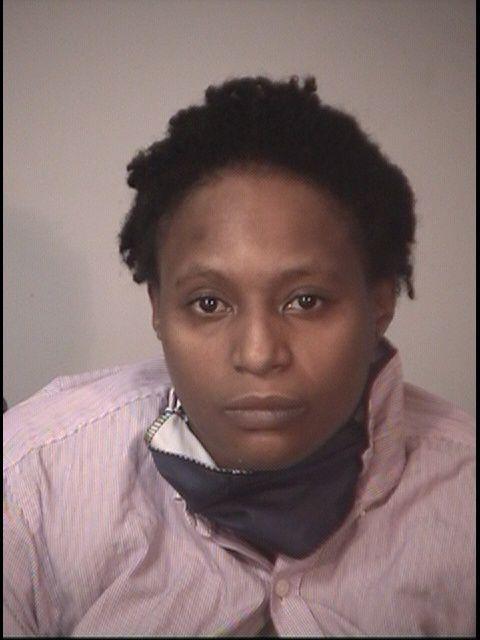 A Stafford County woman faces multiple charges following a weekend chase involving a stolen truck that ran several red lights and struck a Sheriff's Office cruiser and two other vehicles, authorities said.
Sheriff's Maj. Shawn Kimmitz said deputies went to the 400 block of Wood Landing Road in southern Stafford at 3:02 p.m. Saturday for the reported larceny of a Ford F-350 with a trailer. Workers had come to what was supposed to be an unoccupied residence to perform work on the roof.
As they were setting up a ladder, Kimmitz said, a woman came out of the house and confronted them with a shovel. The woman was in the house without the permission of the owner, Kimmitz said.
The workers were retreating from the shovel threat when the woman jumped in their truck and took off, Kimmitz said.
According to the Sheriff's Office, the truck was involved in a hit-and-run collision at the corner of Wood Landing and Bethel Church roads that caused a back injury to the other driver.
Deputy G.P. McCaulley spotted the fleeing truck on White Oak Road and attempted to stop it. The suspect refused to stop and continued west on White Oak Road, running red lights at Deacon and Chatham Heights roads, Kimmitz said.
Kimmitz said the truck ran another red light on Butler Road at the YMCA with more deputies in pursuit. He said the driver went into the oncoming lane to avoid spike strips that had been set up, then ran another red light at the busy intersection at U.S. 1 and U.S. 17.
The deputies attempted a maneuver to box the truck in near Melchers Drive, Kimmitz said, but the driver intentionally rammed McCaulley's cruiser, then struck another vehicle near Olde Forge Drive as the driver ran through yet another red light.
Sgt. Nick Zotos finally used his patrol car to force the suspect to stop at the ramp leading to Interstate 95. The suspect got out of the truck and ran, Kimmitz said, but was quickly apprehended.
Ebony Yvette Hampton, 36, was charged with felony eluding, assault on a law enforcement officer, felony hit and run, grand larceny, reckless driving and multiple traffic violations. She was placed in the Rappahannock Regional Jail.
One deputy suffered a shoulder injury during the chase, but authorities did not identify the officer.