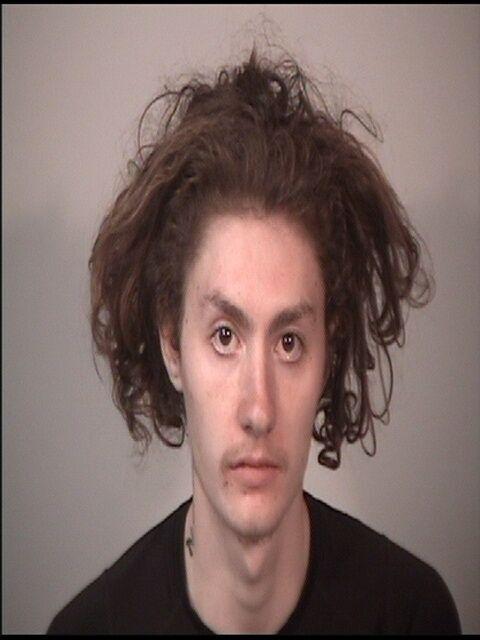 A Spotsylvania man who gained considerable local attention after he was featured in a televised high-speed chase in the county Jan. 27 was convicted of multiple charges Thursday.
Colby Michael Trowbridge, 20, pleaded guilty in Spotsylvania Circuit Court to two felony charges, eluding and hit and run. He was also convicted of four related misdemeanors, including reckless driving and driving on a revoked license. He is scheduled to be sentenced Aug. 11.
The Sheriff's Office was being featured on the Reelz TV program "On Patrol" when 1st Sgt. Ray Pittman noticed two lanes of Plank Road (State Route 3) sitting side by side in the travel lanes revving their engines. Pittman suspected they were getting ready to race, and both cars accelerated rapidly once the light turned green.
Pittman turned on the emergency lights in his unmarked vehicle and went after Trowbridge's vehicle. Trowbridge failed to stop and a pursuit began during which speeds exceeded 100 mph.
Court records state that Trowbridge ran several red lights and made multiple unsafe lane changes. He drove through several neighborhoods at high speeds and led police up and down Plank Road and through Central Park in Fredericksburg.
The chase ended 15 minutes later in the area of the Valor Apartments in Fredericksburg, where Trowbridge was taken into custody after a brief foot pursuit. He rammed Pittman's cruiser during the incident, and deputies eventually struck his vehicle and disabled it.
When asked why he took off like he did, court records state that Trowbridge told police he'd been recently stopped by Virginia State Police for driving without a license and had been told he would go to jail if he was caught doing it again.
As part of his plea agreement, Trowbridge has agreed to pay restitution totaling $11,167 to the Sheriff's Office.