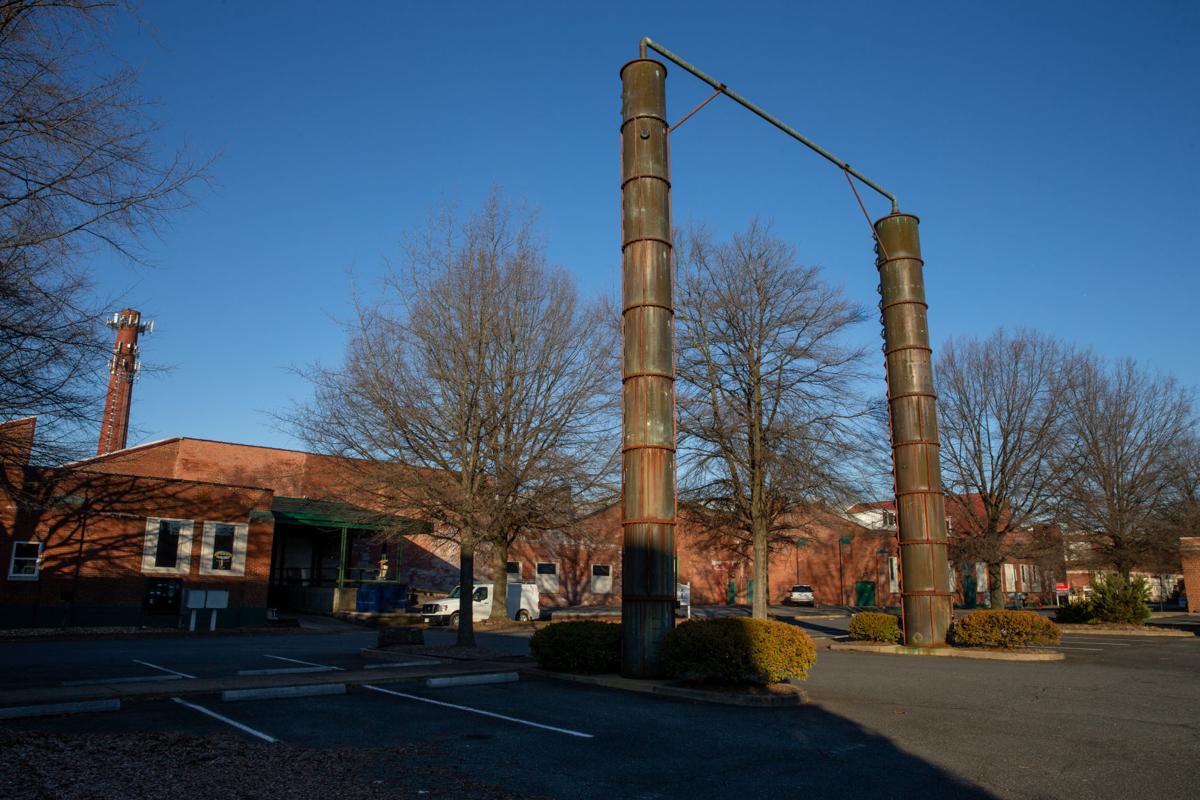 The Spotsylvania County Industrial Park has been added to the Virginia Landmarks Register by the Virginia Department of Historic Resources.
A Richmond-based company hoping to develop buildings at the site, also known as the Bowman Center, submitted the application, which was accepted in December.
The application refers to the site as the Sylvania Plant Historic District, as that former business is at the heart of the industrial park's origin.
The complex, completed in 1930, revolved around the old Sylvania plant, which manufactured cellophane until it closed in 1978. The county now owns the site, which houses the FMC wastewater treatment plant. The industrial park also is home to A. Smith Bowman distillery and other businesses.
Even with the occupied spaces, there are numerous vacant sites up for sale.
The Monument Cos. hopes to convert brick warehouses into apartments and commercial space at the industrial park off State Route 2/U.S. 17 just outside Fredericksburg.
The application, compiled by Norfolk-based Commonwealth Preservation Group, describes the site as "generally comprised of one- to three-story masonry buildings representative of commercial vernacular, industrial commercial, and stripped classical architecture with Art Deco influences, constructed along a grid-like street pattern."
Now that the property is listed in the Virginia Landmarks Register, it will be considered for addition to the National Register of Historic Places.
If the project is approved, the historic designations can benefit the developer in the form of tax credits, said Chris Johnson of the Monument Cos. He said the company expects to hear later this month whether the site is selected for the national historic status.
"We feel pretty confident about it," he said.
Johnson also has high hopes for the project.
"We're super excited about it," he said.
The industrial park is in Supervisor Gary Skinner's district, and he considers the proposal "a good project."
"The buildings are just sitting there now," he said.
Skinner thinks the park could eventually be an entertainment center with restaurants and other businesses. The county, he added, also owns about 50 acres along the river, which also could be developed.
There is another benefit the proposal could provide. The developer has offered $1 million toward potential projects to widen Tidewater Trail to four lanes to the area around Shannon Airport, something Skinner wants to get done. Skinner would like to have the road widened all the way to U.S. 17 at New Post, but there are many obstacles—primarily funding—that could make that a long shot.
But the $1 million could help get the widening to the airport a better score in the state's Smart Scale program, which scores projects for a priority list for state funds. Johnson said the company is happy to help improve the road.
Skinner said the county has to be creative with road projects because the state isn't providing enough funding for such work.
"It's give-and-take here," he said. "Sometimes you have to use every asset you can."
Scott Shenk: 540/374-5436