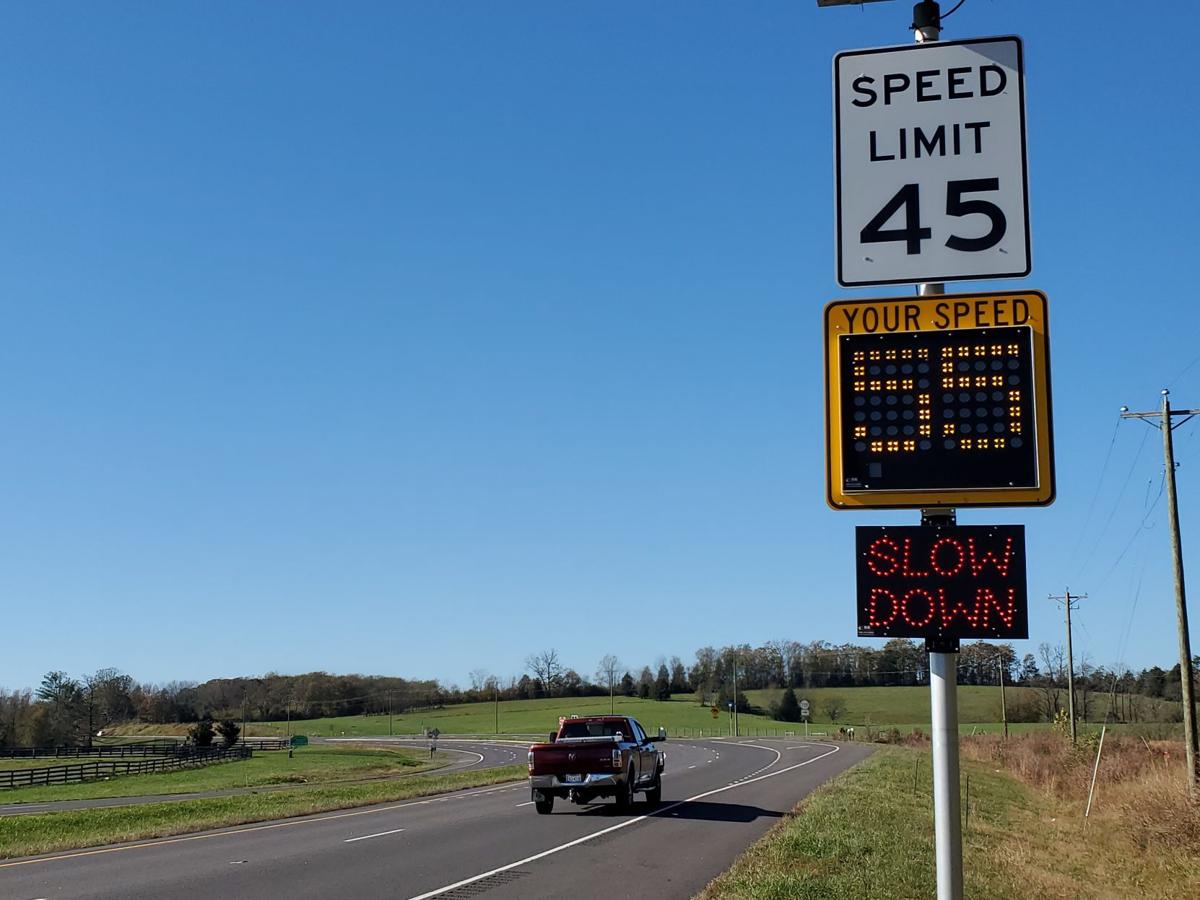 I GOT it down to 7 mph the other night.
Some drivers are obsessed with speed. I'm obsessed with slow, especially when it comes to technology.
Every so often, the police set up those signs that read "Your speed is …" Inside is a little radar gun that tells drivers how fast they are going. The object, of course, is to keep speeds low and under the limit on that street.
Now I certainly don't want to break the law, so when I see these signs I slow down—as slow as I can go. I want to make sure I don't get a speeding ticket.
The older signs would not register my speed below 20 mph, although I knew I was going slower. No matter how slow I went, the radar gun would only register 20 mph.
Ah, but technology has improved. About a month ago, I went through an electronic sign a few counties away and I got it down to 14 mph. That was a milestone.
But I knew I could do better if the technology would permit. So the next time I went through this sign, I really slowed down and got the flashing light down to 7 mph.
Of course, I never try to set a low speed record when there are vehicles behind me. I don't want to slow down traffic. And I don't creep along on open highways because these signs are almost always set up in towns where the speed limit is 25 mph.
No, it isn't aggressive driving. Quite the opposite. I am being super safe. If I'm going 7 mph, I can stop in a fraction of a second if a deer or a polecat runs out in front of me. And I'm testing the radar's accuracy for the police. Besides, the sign keeps telling me to "slow down."
There is one more place where I slow down to avoid a ticket. There is this tiny community on a main highway where a deputy always hides behind a wall in a church parking lot. Here again the speed limit is 25 mph.
For 10 years, I have tried to go through that radar trap at 5 mph without success. Most of the time, there is another car behind me and when I'm all alone on the highway, the deputy is never there.
This, of course, is all quite legal because while 25 mph is the maximum allowable speed, there is no minimum speed posted. And if there are no cars behind me, I am not impeding traffic.
I guess I'm just curious to see what happens when you go through radar on an empty street at 5 mph.
Let's move on (slowly) to something else.
I've got an interesting idea. In Afghanistan, there are thousands of people who look to America as a land of freedom and are clinging to planes to try to get here.
In America, there are those who say that this is a land of oppression. They burn flags and kneel in protest when the national anthem is played.
How about we make a trade? Let's give the kneelers and the flag burners the option to go to Afghanistan and bring an equal number of Afghans, who appreciate America, here.
Maybe that would make everybody happy.
Here's a good question. Why don't media outlets ask candidates about their sex lives before the election? At forums, just say, "Give us a detailed history of your sex life."
Well, we couldn't do that because it would be an invasion of privacy. If that's true, then why do we jump on the sex life issue as soon as the candidate gets elected?
Ask upfront during the campaign. Get the question out of the way early.
Speaking of politics, during my lifetime there have been calls to impeach Lyndon Johnson, Richard Nixon, Ronald Reagan, George H.W. Bush, Bill Clinton, George W. Bush, Barack Obama, Donald Trump and now Joe Biden.
The only presidents someone hasn't wanted to impeach since 1964 were Gerald Ford and Jimmy Carter. Of course, it would be almost sacrilege to impeach a former Michigan football player and a Baptist Sunday School teacher.
Do we just hate everybody or do we always elect incompetent men?
I have a suggestion for handling the current labor shortage.
Legislate a civilian draft. Every American over 18 must serve two years working in a factory or a fast-food restaurant.
Two years of slinging hamburgers at McDonald's should give everyone a real appreciation of life in America.
Speaking of labor shortages, I applied for a job as a school bus driver last week with one stipulation—that I be allowed to work from home.
My application was rejected.