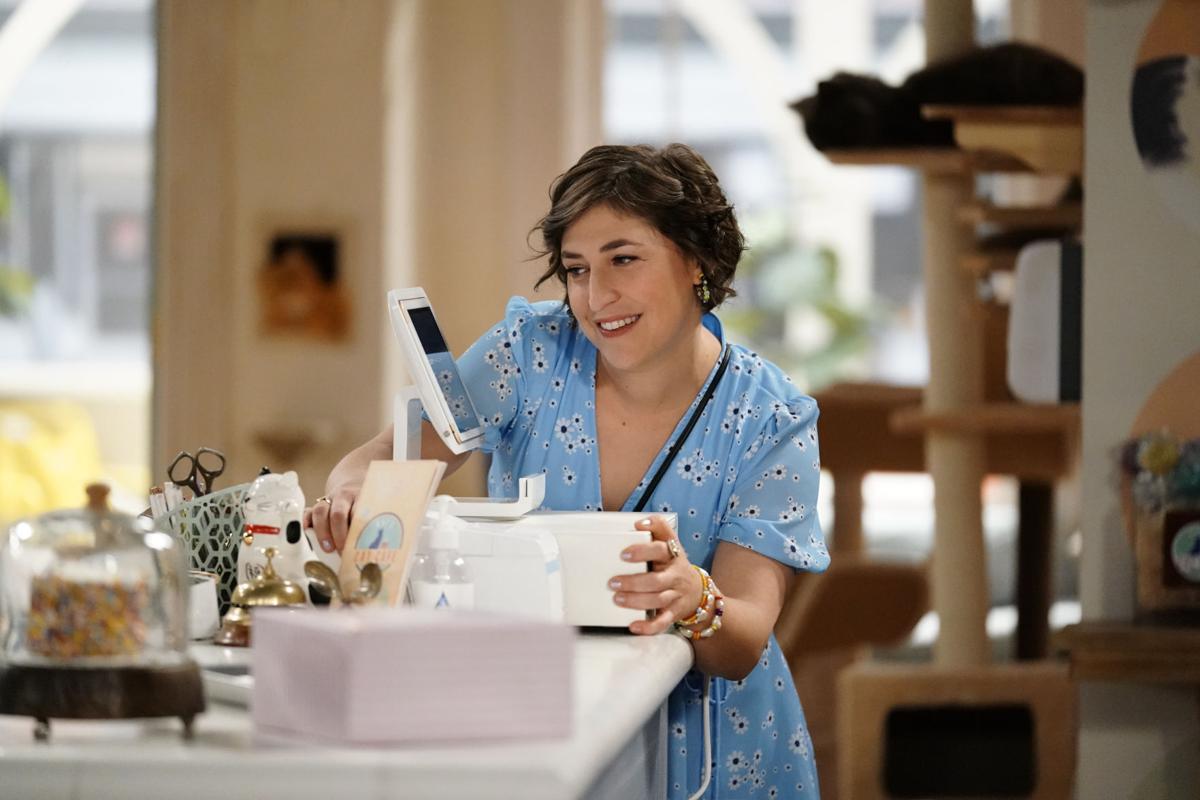 "JEOPARDY!" is in trouble again, this time with the fashion police.
No, the perpetrator of the alleged crimes is not Ken Jennings, who is hosting now, but Mayim Bialik, who just finished her second stint as the game show's temporary host.
The problem, according to reports, is that Bialik is picking out her own wardrobe and not allowing show officials to dress her.
The first inkling I had that there were wardrobe problems occurred when a lady who was watching the show with me cringed and said, "They should have someone pick out that woman's clothes." She then likened what Bialik was wearing to Scarlett O'Hara's dress made from old curtains.
Being a man, I don't concern myself with fashion. If Bialik had been wearing nothing, I probably would have noticed, and likewise if she had been wearing bib overalls. Otherwise, clothes are clothes.
But I'm sure a lot of women out there in TV Land have critiqued Bialik's every outfit, and talk about the host's alleged bad fashion sense got back to the show's producers in short order.
Bialik's selection of clothes is not the reason that Jennings is replacing her. His presence is part of the producers' garbled attempt to replace Alex Trebek, during which myriad guest hosts have taken the stage since January.
Apparently, the show's higher-ups settled on Jennings and Bialik to host at different intervals and under certain circumstances. That decision came after the show's producer, Mike Richards, was hired and then summarily cast aside amid attacks of political correctness.
Now show officials may be backing away from Bialik and Jennings as the search for a permanent host gets more and more convoluted.
Bialik did a good job. She is personable, reads the questions well and occasionally interjects an acceptable amount of humor. So what's the problem? Give the woman the job.
As for her clothes, well, her attire will give the women in the audience something to talk about. This is a game show, not a fashion show.
Remember, too, that Bialik is not Vanna White and could not easily wear some of the long, sleek gowns that the Wheel of Fortune's letter-turner can wear. Hey! Different strokes for different folks.
As for Jennings, well, I have never heard a single man or woman complain about his outfits. Unless he walks out on stage wearing a 1970s leisure suit, he's OK. It's that old double standard, I suppose.
These "Jeopardy!" controversies have gone on too long. Fans of the popular game show don't want to deal with political correctness, what someone wrote in an email 20 years ago or visits from the fashion police. We just want to watch the show and test our intellect.
When Bob Barker retired from "The Price is Right," the new host came in, took over and that was that. "Jeopardy!" officials are driving us crazy with this Alex Trebek replacement business.
Bialik has done a good job hosting "Jeopardy!" If she wants to make her clothes from Scarlett O'Hara's mama's portieres, then have at it. What she wears on stage is not going to bother me in the least.
"Jeopardy!" has been spinning its wheels for almost a year now. It is time for some continuity. Just pick a host and let's move on.
Question: "What is 'Jeopardy?' "