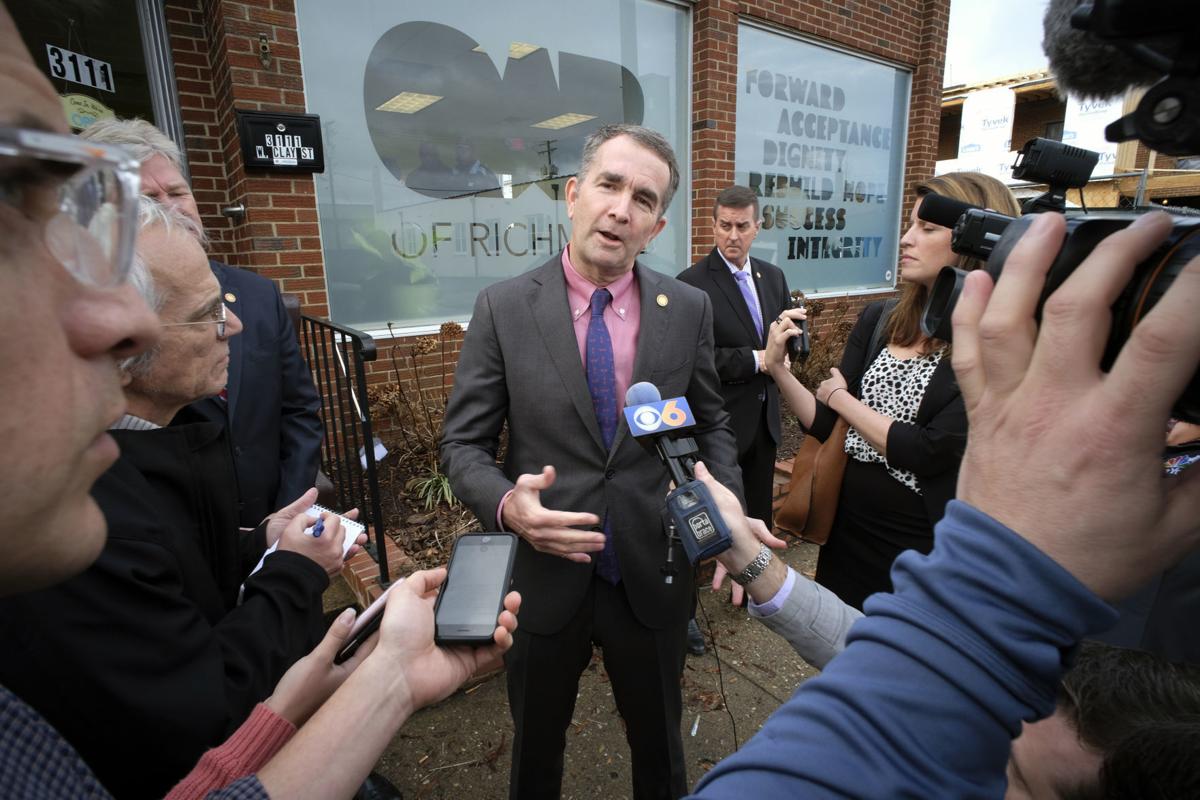 CALIFORNIA, here we come!
A year or so ago, I wrote a column lamenting the fact that, because of its growing liberal attitude, Virginia was fast becoming east California.
We have been headed in that direction for the past decade, but under the leadership of Gov. Ralph Northam, we seem to have taken the fast track in attempting to catch up with our "anything goes" West Coast counterpart.
Northam's latest move toward liberalization came earlier this week when he said that he supports legalizing marijuana for recreational use in Virginia.
In California, that would seem a pretty ho-hum idea. But in the last notch of the old Bible Belt, that's a pretty radical suggestion. If Virginia should legalize marijuana, it would be the first state in the conservative South to do so.
The battle against marijuana dates back some 70 years, but when pot became the drug of choice for the "beat generation" and later the hippies in the 1960s, the legal skirmishes of the 1950s turned into an all-out war.
This country hasn't clearly won a war since World War II, and the drug war is no exception. We have tried to remove weed and other illegal drugs from our culture, but we have failed miserably.
What we have done is given the police so much power in dealing with marijuana and other illegal drugs that they sometimes believe they can do what they want, which has led to some of the over-reaction incidents that occur today.
For 40 years, I have said that the way to put drug dealers out of business is to legalize their products. Remember Prohibition? When alcohol was illegal, the crooks were making it, selling it and doing battle in turf wars. It is the same today with drugs. We apparently learned nothing from prohibition.
It you make marijuana legal and sell it in stores, you put dealers out of business. Not only that, but, as with alcohol, you charge a tax when you sell it in legal stores. The state not only gets tax dollars, but spends less money trying to catch drug dealers.
Right here, let me point out that I have never used marijuana or any other illegal drug, so I am not an advocate from that aspect of the argument. In fact, I have never taken a drop of alcohol or used tobacco. I have never needed a stimulant to feel good nor bowed to peer pressure.
Whether Northam is morally right or wrong in backing the legalization of recreational marijuana is not the question. From a purely practical—and financial—standpoint, it makes sense to take the pot market away from the drug dealers and sell marijuana in ABC stores or some similar venue.
I know the argument. You start with marijuana and you migrate to stronger and more dangerous drugs. The same can be said for alcohol. You start with beer and you wind up with whiskey.
As a non-user of both drugs and alcohol, I'm not going to elaborate on the evils of either. In a perfect world, neither would exist. But ours is not a perfect world and both do exist. The question thus becomes, how do we deal with the problem?
Fifteen states have legalized recreational marijuana with no pronounced ill effects. Most are in the West and Midwest. East of the Mississippi River, no state south of New Jersey has bowed to the pot smoker.
Will Virginia be the first state south of the Mason–Dixon Line to legalize weed? With Northam's backing, there is that possibility.
But what are the chances of such legislation passing in the Old Dominion? Not good, I would think. Southwest Virginia is too closely aligned with Tennessee, the buckle in the Bible Belt, and while legislators from Richmond and Tidewater are liberal in some respects, there are too many Baptists and conservative Christians to put pot in the pipe.
Yes, the General Assembly slipped slot machines past the Baptists, but that was done in an underhanded fashion. The marijuana battle is out in the open.
But then we are becoming more and more like California, thanks in great part to the Northern Virginia influence, so anything is possible.
Any proposed marijuana legislation in Virginia should make for an interesting battle.