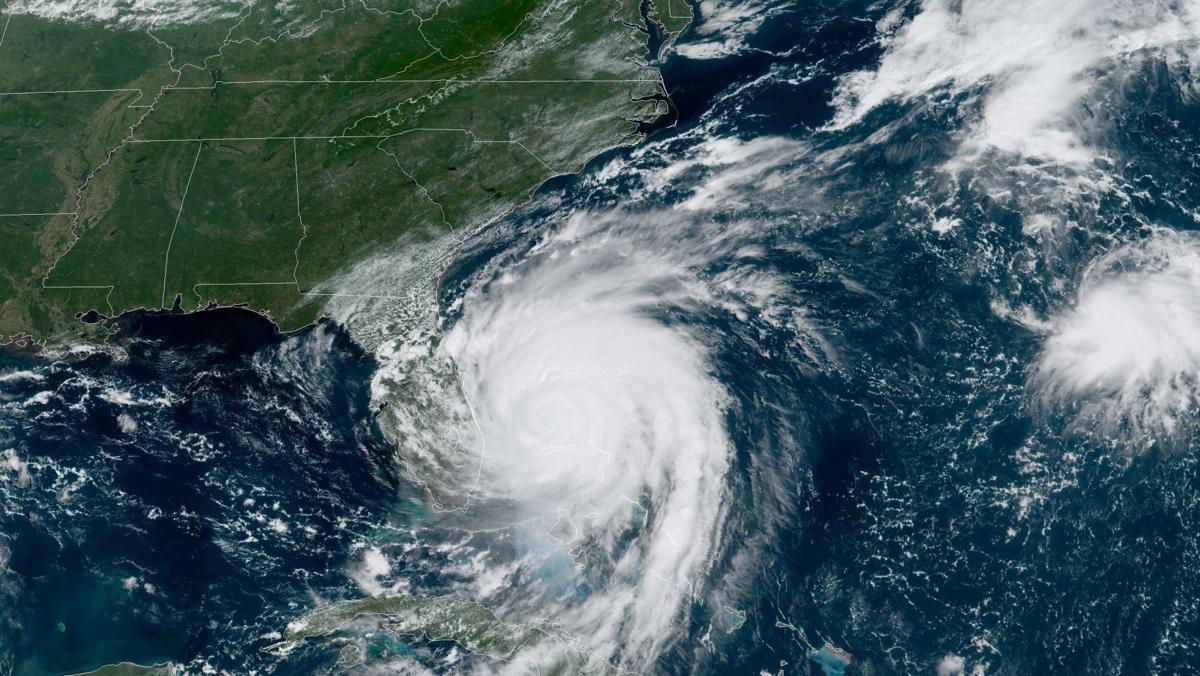 Hurricane Dorian is not expected to have very much of an effect on the Fredericksburg area, the National Weather Service said Tuesday.
"We're not expecting great impact," meteorologist Chris Strong said, adding that forecasting the path of a storm such as Dorian is always unpredictable.
"Today has been the day when [Dorian] is just starting to make some movement," he said. "It's been stationary for a while. So we will know more in the next day or so."
The Fredericksburg area could experience rain and gusty winds starting on Thursday and possibly extending into Friday. How much rain and how gusty the winds are depends on how close to the Atlantic coast Dorian tracks, Strong said.
Dorian has been responsible for at least five deaths and widespread destruction in the Bahamas, where it made landfall Sunday as a Category 5 storm.
As of 2 p.m. Tuesday, Dorian, then a Category 2 storm with a maximum wind speed of 110 mph, was making its way northwest at 5 mph, according to the National Hurricane Center.
Hurricane warnings have been issued for portions of the Florida and South Carolina coastlines. A hurricane watch extends north to the Outer Banks of North Carolina.
Adele Uphaus–Conner:
540/735-1973
@flsadele