Discussions are underway between a Stafford County developer and the school division for the purchase of a parcel in the Hartwood area to be t…
As efforts to address transportation challenges continue, Stafford County Public Schools implemented a temporary schedule change and establish…
The Fredericksburg School Board has selected FirstChoice—a public-private partnership between Moseley Architects and English Construction Co.—…
The Stafford County School Board directed division staff to rescind the schedule change that was to take effect Sept. 27 as part of a plan to …
The Spotsylvania County School Board is considering additions to its memorandum of understanding with the Sheriff's Office that would allow sc…
For the second year in a row, Forbes magazine has recognized Spotsylvania County Public Schools as one of Virginia's best employers.
In 2010, Bryant Lyttle was a "middling" senior at Orange County High School who'd had to repeat Algebra II and had not been accepted to any of…
More than 5,000 public school students and staff in the Fredericksburg area have been quarantined due to exposure to COVID-19 since the 2021–2…
Due to a high number of COVID cases, the high school in Spotsylvania County will be virtual for all students beginning Tuesday and continuing …
Area students have been in school for between two and three weeks, and plans are still evolving for ensuring students who must quarantine can …
Educators say dramatic declines in reading, math and science SOLs are the result of the major disruption to learning caused by the COVID-19 pandemic 
A shortage of drivers isn't the only bus issue area school systems have been facing since students returned this month.
Stafford County will offer a $3,000 sign-on bonus to new school bus drivers with a commercial driver's license and will continue offering a $1…
Local divisions are reporting positive cases of COVID-19 and staff and student quarantines after the first week of school.
Fredericksburg students return to class, with Hugh Mercer and Lafayette elementary schools both serving grades K–5. 
The Caroline and Spotsylvania county public school systems will now require that all students, staff and visitors wear face coverings while on…
Just under 30,000 students returned to Stafford County Public Schools Monday for their first five-day week of in-person instruction since Marc…
A student or staff member who attended King George High School's open house on Aug. 4 has tested positive for COVID-19.
Students and staff in grades 6-12 in King George County schools can choose whether or not to wear a mask in school buildings when the academic…
All students enrolled in Stafford and Spotsylvania county public schools will receive free breakfast and lunch this school year.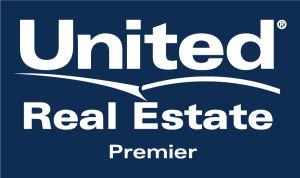 United Real Estate Premier
Masks will be required for elementary students and staff in Caroline County and will be optional for students and staff in grades 6–12 when sc…
Fredericksburg City Public Schools will require students in all grades, as well as staff and visitors, to wear masks while in school buildings…
Fredericksburg City Public Schools will begin to phase out the International Baccalaureate program this upcoming school year, division officia…
School Board's attorney Jennifer Parrish brought possible revisions to the policy for the board to discuss Monday evening, but members decided…
The Stafford County School Board has approved the immediate installation of four modular classrooms at Rocky Run Elementary to relieve signifi…
Fredericksburg City Public Schools has established attendance zones for Hugh Mercer and Lafayette elementary schools, which will both serve st…
Kelley Kruzel's class meets for once-a-week video chats with Tugavune Ronnie Wilson's fifth-grade class at Green Valley Child Care Primary Sch…