The Spotsylvania County School Board voted 4–3 Tuesday to remove the mask mandate for students, staff and visitors to school buildings effecti…
Stafford and King George will permit masking to become optional once Gov. Glenn Youngkin's executive order allowing parents to opt their child…
Criminal defense attorney John Spencer says he is not representing the Spotsylvania County School Board, despite the board's appointment last week.
The Spotsylvania County School Board plans to consider removing a board policy that prevents individual board members from tasking division st…
Carol Flenard is acting superintendent of Spotsylvania County Public Schools Board, according to a motion approved Friday during an emergency …
The Spotsylvania School Board has scheduled an emergency meeting for Friday to name an interim superintendent after three members noted that s…
All seven board members supported deferring the vote, but newly-seated Hartwood representative Alyssa Halstead said she wants the board to "de…
The Spotsylvania County School Board voted to fire Superintendent Scott Baker without cause during a contentious meeting Monday, leaving some …
The Spotsylvania County School Board fired Superintendent Scott Baker without cause during an unruly meeting Monday. 
The Stafford School Board is scheduled to vote on whether to remove a mask requirement for "non-school employees in non-school buildings" at i…
Fredericksburg residents will have an opportunity to weigh in on a proposed interim agreement for the construction of a new middle school Thur…
Spotsylvania High School teacher Kristi Rice received the 2021 Presidential Cybersecurity Education Award for her work in building the county …
The 10 students in Stephen Tate's cybersecurity fundamentals class are unwitting multitaskers.
Library books were not on the agenda for last week's Spotsylvania School Board meeting—and the "book burning" event promoted by a local Facebo…
The University of Mary Washington has begun to demolish one of a pair of residence halls built in the late 1990s.
Spotsylvania County Superintendent Scott Baker says the separation agreement that will end his nearly decade in the post was "mutual and amicable."
The Spotsylvania County School Board has approved a $1,000 one-time bonus for all staff as part of a spending plan for $14.6 million in funds …
New partnership with Germanna Community College offers students early admission to finish their degrees online at UVA. 
A Stafford elementary school is making changes to its upcoming Colonial Day after sending home a flyer encouraging children to dress as Coloni…
The Fredericksburg School Board on Monday approved Tim Duffy's request to step down as principal of James Monroe High School, effective Dec. 31.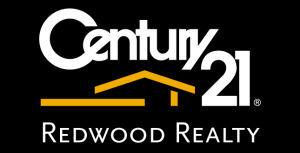 Century 21 New Millennium
Local public school enrollment continues to be below pre-pandemic numbers, except in Stafford County.
The Spotsylvania Sheriff's Office and fire department will maintain a presence at the next School Board meeting as a response to a book burnin…
Getting through the pandemic, effectively managing growth and supporting teachers are among the goals new Stafford County Public Schools Super…
Eight students have been charged as a result of the fight that broke out Tuesday at James Monroe High School in Fredericksburg, the city Polic…
Riverbend High School students held a protest Wednesday morning against a move to purge library shelves of books some consider offensive.
A fight that broke out at James Monroe High School in Fredericksburg on Tuesday caused the building to close and school to be held asynchronou…
Spotsylvania County schools will not remove "sexually explicit" books from library shelves or conduct a full audit of library holdings—but som…