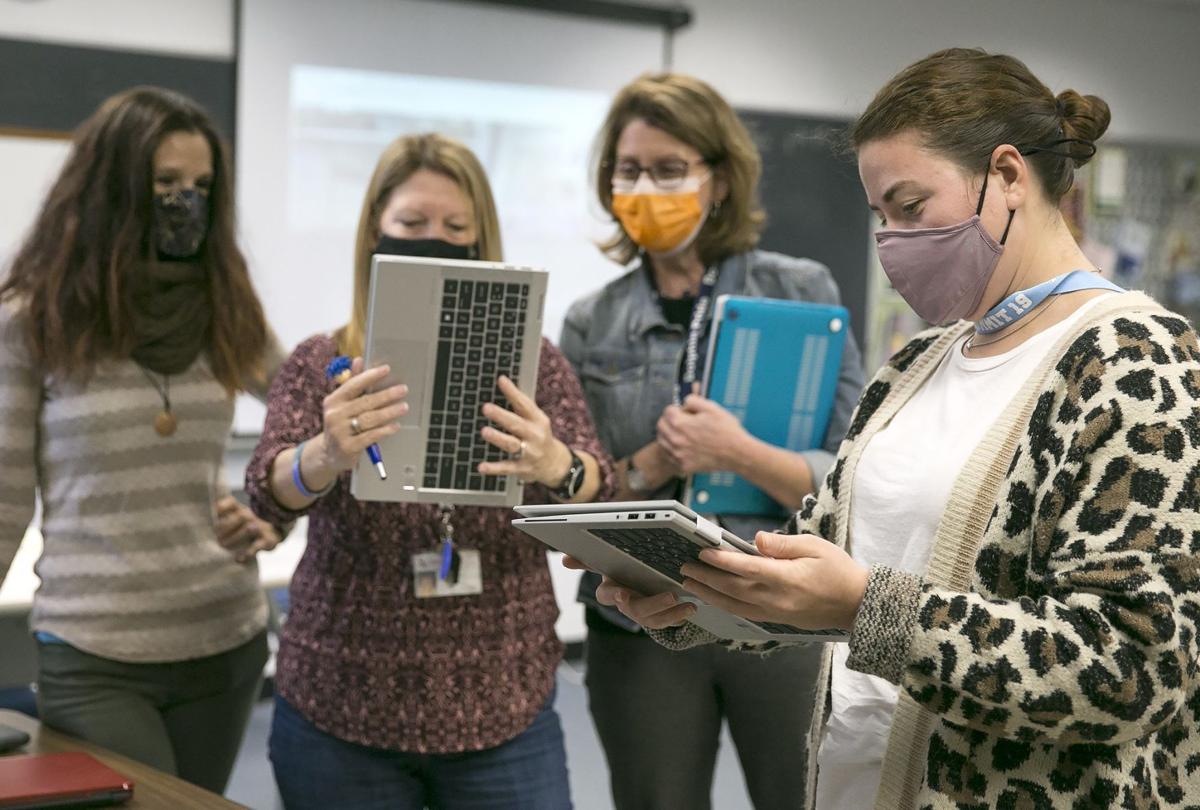 As COVID-19 case numbers continue to rise in the Fredericksburg region, some school divisions have announced a virtual start to the new semester.
STAFFORD
Stafford County Public Schools announced Tuesday that all students—even those elementary students who had returned to school buildings prior to the break—will attend school virtually Jan. 4–8.
"Students will return to their regularly scheduled learning model the following week," a press release from the school division states. "Additional adjustments to the schedule will be made if warranted."
Stafford school buildings will be open the first week of January for students who use the division's internet cafés, students with certain individualized education plans and certain cosmetology and firefighting students.
FREDERICKSBURG
City Public Schools delayed the start of its hybrid program, which was to have begun for the majority of students Jan. 4.
Instead, all students will continue with virtual learning from home for the first two weeks of the new semester, "due to the possibility of a surge in COVID-19 cases following winter break," according to an announcement posted on the school division's website.
Following the two-week delay, students in kindergarten through 12th grade who have chosen the hybrid option will attend school for two half days a week, beginning either Jan. 19 or Jan. 21, depending on which of four zones they have been assigned to.
All students in city schools will follow a new schedule in January which includes more required live virtual teaching sessions.
During the fall, and unlike the surrounding counties, attendance and grades were based on students logging into the Canvas learning platform and completing assigned work on their own time. Division technology supervisor Michael George said this summer that the division chose not to require synchronous online learning because of the large number of families without personal devices or reliable internet access.
Moving to more live synchronous instruction is now possible because the division has "rapidly expanded our [digital] 1-to-1 program to get devices in the hands of our students from grades PK-12," George said.
In addition to distributing Wi-Fi hotspots, the school division has worked with Cox Communications to subsidize a fixed internet connection to qualifying city homes, he said.
"Moving forward, we will be installing our own LTE radios starting in January and providing internet directly to the homes of students in the City of Fredericksburg," George said.
Students who are unable to attend synchronous sessions as outlined in their schedule should contact their school administrator to discuss asynchronous options for distance learning, the school division said.
SPOTSYLVANIA
Spotsylvania County Public Schools has not announced any changes to its schedule following the winter holidays, but spokeswoman Rene Daniels said administration will continue to monitor COVID-19 conditions.
KING GEORGE
King George County Public Schools is scheduled to begin a hybrid model for students on Jan. 19 following two weeks of virtual school, according to the division website.
Students in grades K–2 who choose the hybrid option will attend school in person four days a week for full days, and from home one day.
Those in grades 3–6 will attend school in person two full days a week and from home three days a week.
Students returning to in-person learning at King George Middle School will attend live classes in person two days per week in the afternoons.
King George High School students who choose hybrid will be in school buildings four full days a week, but will work from their Chromebooks in the mornings while teachers virtually instruct those students choosing to stay home.
The division is asking families who are choosing the hybrid option to consider "personal transportation" to school instead of school buses.
"Given the physical distancing requirements, the demands on school-provided transportation across the school division will be significant," the division website states.
CAROLINE
The new semester begins Jan. 11 for Caroline County Public School students. The School Board voted on Dec. 14 to continue virtual learning for most students until Feb. 1.
"In the interim, CCPS will continue to examine the VIRTUAL+ model to identify opportunities for enhanced student and staff success," an email from the division reads.
Adele Uphaus–Conner:
540/735-1973
@flsadele