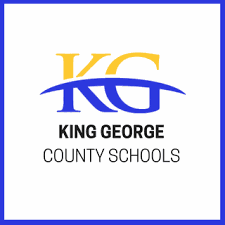 Three days into the new school year, King George County canceled all its virtual classes, not because of COVID-19, but as a result of another unseen threat: an apparent cyberattack on the school system's servers.
The school division posted the announcement Wednesday night, saying all synchronous sessions were canceled and all school buildings were closed to the public on Thursday. Students could still connect to Canvas, its online portal, to access course materials, but teachers would not be able to deliver live instruction.
"We apologize for the inconvenience and will be working through the weekend to resolve the issue," the school system stated. Friday and Labor Day Monday already were scheduled holidays for the school division.
Superintendent Rob Benson said in an email Thursday afternoon that officials "are working hard to recover and are hopeful live synchronous classes will be able to resume Tuesday."
As soon as symptoms of the attack became evident, Benson said school officials "disconnected everything," and there's been "no indication of any damage or breach of information or data." Employees are working with the Fusion Center of Virginia and other resources, being made available from their insurer.
"At this point, it appears to be a ransomware attack, meaning files on select machines have been encrypted, but not breached, by a third party in an attempt to receive compensation for a 'key' that will return our ability to access," Benson said.
Reaction to the cyberattack ranged from upset parents, concerned about what their children were missing, to those who empathized with what teachers and school officials are going through.
Jen Adams called the situation "a joke," adding that even though it's only the first week of school, she knows "for sure my kid is not getting the education he deserves."
Jill Vogel Dunn posted on Facebook that she didn't blame one person for the situation. "The teachers have had it so difficult," she said. "The tech part of this is so difficult."
As schools have reopened in this virtual world, the pandemic has revealed yet another divide in society: those who have speedy access to internet and those who don't. At least one-fourth of King George students have no internet access at all, or a connection so slow that it doesn't support streaming or "live learning," Annie Cupka, King George's at-large representative on the Board of Supervisors, said last month.
The supervisors are working with federal legislators to access an in-ground fiber optic cable network, put in place through a grant to provide high-speed broadband to schools and libraries. Given that the "physical classroom" is no longer in schools, King George officials are asking if households with children and day care providers can tap into the network that's already there so students can do their school work. Federal officials have said Congress must waive the regulations to allow that.
At Tuesday's Board of Supervisors' meeting, resident Mike Ryan asked—as many others have in recent months—what the board is doing to resolve the connectivity shortcomings in the community.
"At the rate the county is moving, we'll have a colony on Mars before we have reliable internet service in King George County," he said.
In addition to the problems of connectivity, schools are becoming more vulnerable to cyberattacks in the increasing world of virtual learning, according to EdTech magazine. In a June story, it cited 348 cyberattacks in 2019—nearly three times as many as the previous year.
"The shift to remote learning opens the door for different points of attack that most school districts weren't set up to support," Amy McLaughlin, a cybersecurity project director, said in EdTech's story. "They're vulnerable in different ways."
Cathy Dyson: 540/374-5425