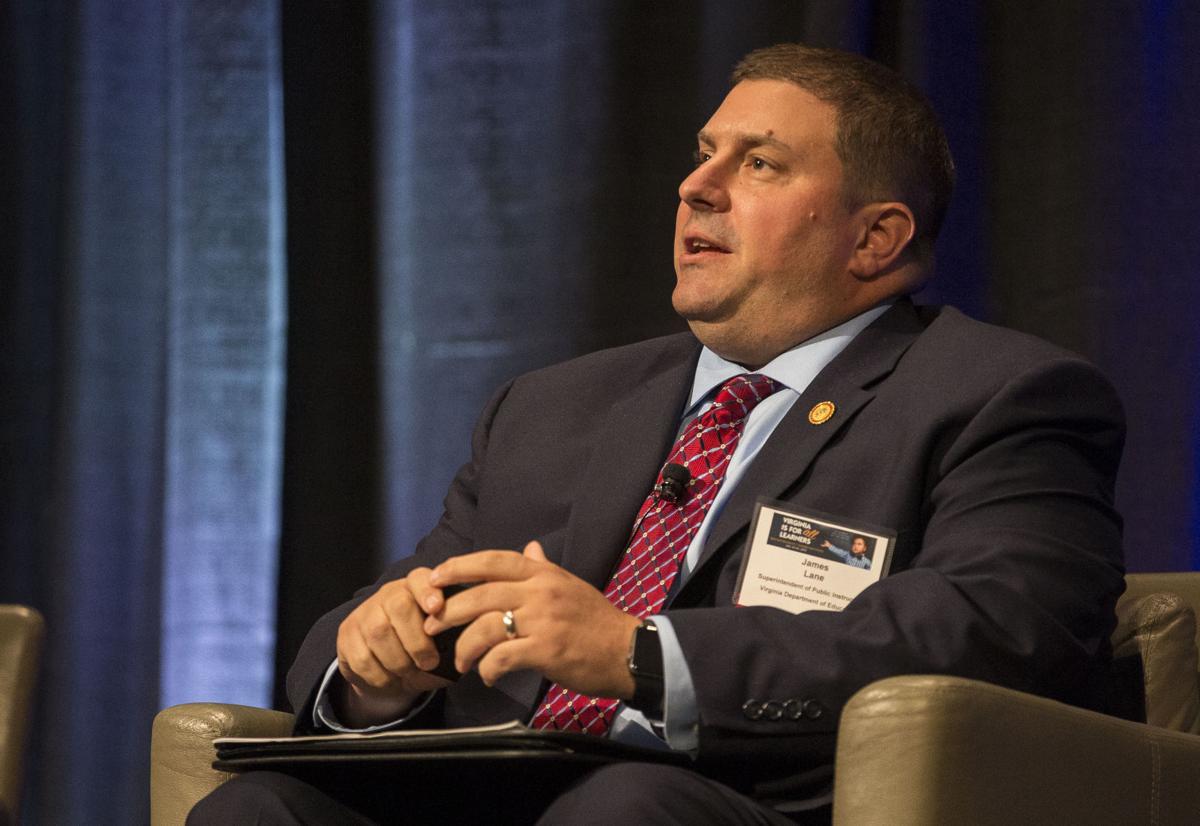 A new report issued by the state's Joint Legislative Audit and Review Commission found that the Virginia Department of Education is not adequately meeting the needs of students with disabilities.
While the report showed that academically, students with disabilities are improving, teachers in the state are not sufficiently trained to teach these students, Black students with disabilities are falling behind their non-Black counterparts academically, and individualized education programs are not necessarily effective for achieving goals.
Shortly after JLARC's virtual presentation to state lawmakers, state Superintendent of Public Instruction James Lane announced a new five-year process that the state agency would be implementing to increase oversight for local districts, especially when it comes to complaints filed against the VDOE for noncompliance with a student's IEP.
In 27 recommendations to correct the issues highlighted in the report, the commission calls for intervention from the VDOE and from the General Assembly.
"We are committed to making the enhancements in this report," Lane said.
Ineffective IEPs, lack of oversight on complaintsThe state education department lacks much-needed oversight when it comes to complaints filed by parents accusing schools of noncompliance, the JLARC report found.
After reviewing a sample of about 100 complaints, the report concluded the VDOE does not make certain problems are actually resolved or that noncompliance is corrected. Schools are required by law to provide services to students with disabilities that are outlined in individualized education programs. IEPs help ensure students with disabilities, as recognized under the American with Disabilities Act, get individualized education services.
Those can range from extended time on tests and assignments to having test questions read aloud by a proctor. If a parent files a complaint alleging that a school has failed to provide these services, federal law requires the school to correct the issue.
But the JLARC report says those types of corrections rarely happen. Instead, the VDOE usually instructs the district to hold another IEP meeting with the parent, the report said.
Todd Ratner, a lawyer from Ratner Law in Richmond who specializes in special education complaints, said the findings in the JLARC report were significant but not necessarily surprising.
"I'm not surprised just based on my own experiences with the VDOE," he said in an interview. "I think the lack of oversight, and frankly leadership within the special education department, really has been lacking for many, many years, going back almost a decade."
One example of the authority that the VDOE has but hardly uses struck Ratner: the ability to withhold certain funds if a school district is found to be out of compliance for students with disabilities.
The report states that VDOE staffers could not recall a time where the state agency ever used the authority, even though school districts have been found to be out of compliance when serving students with disabilities. To Ratner, while the authority is an extreme one, this is an example of VDOE's hands-off approach with students who need the most assistance.
"I think it just sort of shows perhaps a reluctance of the VDOE to get too involved in what they consider to be local school authority determination," Ratner said. "I can tell you that the families who call me have children with significant [needs] that are not being met by a local school division. And in my experience, if they take those complaints to VDOE, very little happens."
The analysts found widespread problems with the quality of IEPs, which are essential to the special education of a student with a learning or intellectual disability. One issue they found was that "Core sections of many IEPs have insufficient detail and lack useful goals."
"A well-designed IEP can help students with disabilities receive an appropriate education," said Drew Dickinson, who led the JLARC review project. "To be useful and effective, they should articulate the student's present level of performance and needs, specific and measurable goals to those identifiable needs, and specific services and supports that will enable a student to achieve those goals."
But analysts found that many IEPs for Virginia's students who need them lacked useful goals. In a survey that JLARC conducted with approximately 1,500 parents of students with disabilities across 92 school divisions, one in four parents did not feel their student's IEP was tailored specifically to them. Of those, 37 percent said they were only moderately satisfied with the details of the IEP.
In a separate review to corroborate the survey findings, the commission found that one-third of a sample of IEPs had virtually no description of a student's academic need, and half of the sample did not set academic goals for those needs. Both are required by federal law.
Academics
While academically, students with disabilities are improving, Black students with disabilities are still falling behind.
Since 2012, Black students with disabilities have been the least likely to pass the reading and math SOLs. All students with disabilities lag behind the general education population.
The graduation rate for general education students across the state is 91 percent. Students with disabilities lag behind at 61 percent, and Black students with disabilities are 13 percent behind their non-Black peers, according to the report.
Black students in southern Virginia, along with students with intellectual disabilities, were more likely to receive an applied studies diploma, which is a diploma available to students who complete the requirements of their IEPs but do not meet the academic standards of other diplomas.
"Those statistics point more to disparities based on race than treatment of students with disabilities," Ratner said. "That's not unique to ... our public education system."
The report also found that about one in five students with a disability receives an applied studies diploma. This sort of diploma can limit access to higher education opportunities.
One of the factors that contributes to noncompliant IEPs is a lack of trained teachers, which is a symptom of the ongoing teacher shortage in Virginia. Rather than recruiting fully licensed teachers, local school divisions are too reliant on provisionally trained teachers to fill these gaps, which can be problematic, the report found.
But in a series of interviews conducted by JLARC with VDOE staffers and local special education directors, there is a struggle to recruit and maintain qualified special education teachers.
The shortage of special education teachers has been among the top three areas of the overall teacher shortage since 2006, the report states. It also states that the state's special education advisory committee has voiced concerns since the early 2000s.
Analysts found that special education teaching positions in school divisions are twice as likely to remain unfilled than other teaching positions. Often, the gaps left by these vacant positions are filled by long-term substitutes who are not required to have any licensure in teaching students with disabilities.
JLARC suggested that to rectify this problem, the General Assembly might consider amending the Code of Virginia to require any teachers looking to renew their licenses to go through special education training.