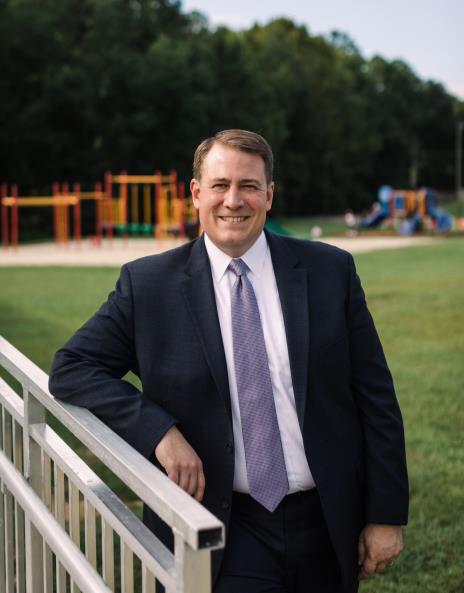 The Stafford County School Board hired Thomas Taylor, a former regional superintendent of the year in Virginia, as the next division superintendent, effective Dec. 1.
Taylor comes from the Richmond-area Chesterfield County Public School system, where he has been deputy superintendent since 2016. Prior to that, he was superintendent of Middlesex County Public Schools.
The board voted unanimously Wednesday to hire Taylor to replace Scott Kizner, who retired as superintendent of Stafford schools this summer. Stanley Jones has been serving as interim superintendent for the division and will return to his position as associate superintendent of instruction.
"The School Board's appointment of Dr. Taylor is a perfect trifecta: right person, right place, right time," School Board Chairwoman Holly Hazard said in a news release issued by the Stafford school system. "As we navigate this unprecedented time, I view Dr. Taylor as a beacon for moving the division forward. I invite the community to celebrate with us the selection of our new superintendent and to engage the school division in our upcoming outreach session with Dr. Taylor."
In the press release, Taylor said he "can't wait to get to work."
"I am so honored to have earned the trust and confidence of the board and to be joining the incredible Stafford County community," he said. "I owe my success to the teachers I had growing up and I've dedicated my professional life to ensuring that every student has access to a great education not by chance, but by design."
He said Stafford is "well-positioned" to be both the fastest-growing and best-performing school district in Virginia.
Taylor began his career in education as a social studies teacher in Hampton Roads. He went on to be principal of Charlottesville High School, superintendent of Middlesex County schools—where he was recognized as the Virginia Department of Education's Region III Superintendent of the Year for his work in developing college and career readiness programs and a digital 1:1 initiative—and then to hold several leadership positions in Chesterfield.
According to the press release, Taylor's achievements in Chesterfield include improvements in student academic performance, an increase in student services and "the narrowing of gaps in student access and opportunity."
He was instrumental in developing the 2021 Chesterfield school budget, which included a "differentiated staffing and school funding model to target support for schools with the highest needs."
Like Stafford, Chesterfield is a fast-growing school division where nearly half of enrolled students participate in the federal free lunch program.
In the release, Taylor noted that what he is most proud of from his Chesterfield career is "supervising the school division's equity work and of a culture emphasizing support and innovation that he helped to create.
Taylor is married to Susan Winslow, a civil engineer, and has five children, three of whom are in high school.
Adele Uphaus–Conner:
540/735-1973
@flsadele