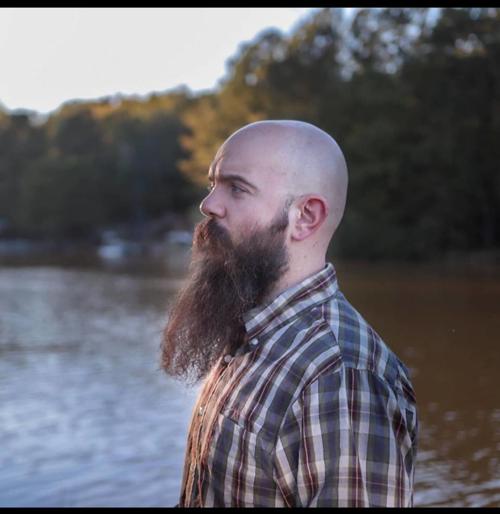 In the last 12 years, there were only four localities in the state—and they're all in the economically depressed region of Southwestern Virginia—where drug death rates were higher than in Fredericksburg.
The city ranked fifth statewide in the rate of fatal overdoses per 100,000 people between 2007 and 2018, according to the Virginia Department of Health's Office of the Chief Medical Examiner. The state calculates the rate based on the number of deaths and the locality's population, and those measures gave Fredericksburg a rate of 27.9 deaths per 100,000 people.
The locality that topped the Virginia list is Dickenson County, which borders Kentucky. It rate was 41.3 deaths per 100,000 people.
Fredericksburg's rate was two to three times higher than neighboring Spotsylvania (12.5) and Stafford (9.7) counties. Only one other locality in the Fredericksburg region had a rate in the 20s, and that was Orange County, where the rate was 21.1 deaths per 100,000 people.
The rate calculations allow the state to make a comparison when looking at localities with vastly different populations, said Rosie Hobron, statewide forensic epidemiologist. She advised cautious interpretation because a pocket of deaths can have a greater impact in a smaller locality, such as Fredericksburg, with its estimated population of 29,144 than say, Richmond, which has 228,783 residents.
Still, 88 people died from drug overdoses in Fredericksburg in the last 12 years, which suggests that "something's going on there," Hobron said.
Patty King would agree, although she would say the problems extend beyond city borders.
King buried her 35-year-old son, Judson Harris, last fall after he injected cocaine. Toxicology reports showed it was laced with the illegal form of the powerful painkiller, fentanyl.
Harris had struggled with addiction since his teen years, King said. When she learned about his problem, which started with pills he bought off the street, she was shocked to learn how easy it was to get drugs in her upper middle-class community of Spotsylvania.
She had a similar eye-opening revelation as a member of the local Compassionate Friends chapter for parents whose children have died. She has several friends who've lost adult children to drugs or are suffering through their addictions.
"It's hell on earth, it's a nightmare to live with," said King, a freelance photographer. "We're not talking about poverty-stricken, uneducated people. We're all really good parents, our kids were normal kids, we had them in sports, and they were raised in good homes. I've seen this happen in families that never in a million years would you think it could happen."
DEADLY FENTANYL
The state tracks drug deaths based on the locality where the overdose happened, not where the person lived or was declared dead.
That means the location of Mary Washington Hospital in Fredericksburg didn't impact the city's high death rate. Eight of 10 overdoses deaths happen outside of hospitals, Hobron said.
The bigger driver in the numbers probably is the same drug that killed King's son: illegal fentanyl, which can be 100 times more potent than morphine.
"That was a game-changer, because a lot of people don't even know that it's in whatever they're using," King said. "That's why so many people are dying."
The numbers say the same.
Over the same 12-year period, Fredericksburg's death rate when fentanyl was involved was even higher than its overall drug death rate. The city ranked third statewide in the rate of fentanyl-related deaths, Hobron said.
"Fentanyl really drives this crisis," she said. "If fentanyl can be controlled, that's really going to have an impact on the deaths."
In the case of fentanyl, its deadly rampage isn't confined to Fredericksburg. The number of overdose fatalities in Spotsylvania increased by 85 percent between 2017 and 2018, according to the state.
Twenty-four of the 32 people who died in Spotsylvania from a drug overdose in 2018 had illicit fentanyl in their system. King was one of them. He died at his home near Spotsylvania Towne Centre.
Kathie Kelly, who leads the local chapter for parents who've lost children, said she's heard multiple stories of young people who got hooked on a prescribed painkiller, then turned to street drugs to feed the addiction.
"These kids then get desperate to get the drugs [and] they go to the city and purchase it from someone they do not know," she said. "They have no idea what they are buying on the streets, and it is killing them."
'A WHOLE LOT FEWER DEATHS'
The forecast coming out of Richmond is dismal. The state predicts even more drug deaths in 2019.
Virginia hit its previous peak in fatal overdoses in 2017, with 1,536 deaths. When the death toll dropped slightly last year to 1,485 fatalities, Hobron hoped the trend was reversing.
But based on numbers for the first six months, she's projecting another state record of 1,547 drug deaths in 2019.
There looks to be a glimmer of hope in the numbers for Fredericksburg.
The city had three drug deaths between January and June. That's compared with 14 drug deaths in 2017 and 17 in 2018.
"What that says to me is we've got a whole lot fewer deaths this year," said Carmen Greiner, a drug counselor who's part of the Be Well Rappahannock Council, which focuses on educating people about addiction. "Our interventions with the community and clients who are using seem to be working."
That community collaboration will be the key to fighting the epidemic, said Jane Yaun, director of the Rappahannock Area Community Services Board.
"We still have a ways to go to stop this tragic loss of life," Yaun said, but "we know that we are on the right path."
The RACSB provided substance abuse services to 2,179 residents in fiscal year 2019. It's used medication-assisted treatment to help 113 people with opioid addiction and trained 742 people on how to administer Narcan to those who have overdosed. RACSB partnered with the Rappahannock Health District to provide Narcan free to those who take the course.
Other agencies have offered "Hidden in Plain Sight" training in which organizers walk through a teenager's simulated bedroom and see ways drugs can be hidden among everyday objects.
King is glad to see there's more help available for addiction than when her son was a teenager.
"Until people recognize that this is a public health emergency and not a moral issue, things are not going to change," King said.
Cathy Dyson: 540/374-5425