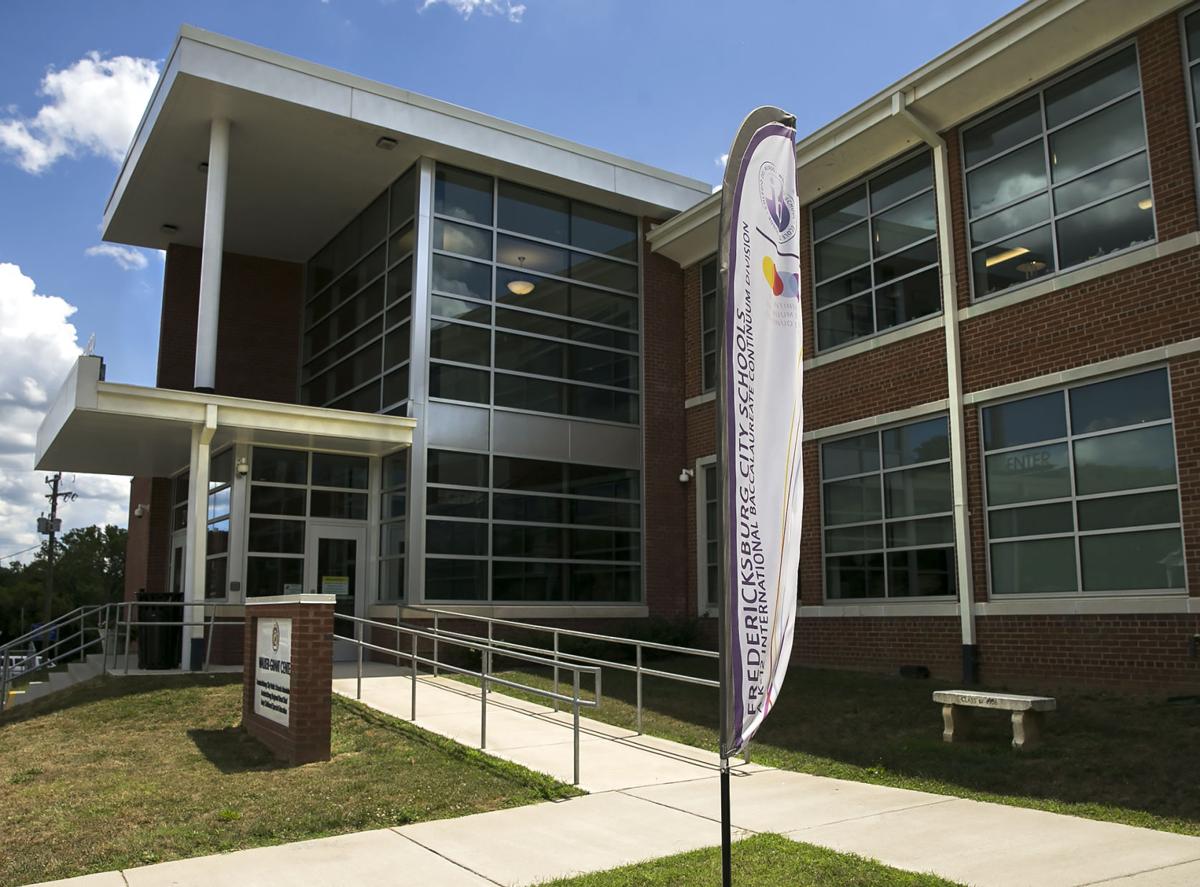 Fredericksburg students will fire up laptops instead of waiting for school buses when the city's public school system starts its fall semester Aug. 17.
The School Board voted unanimously Thursday to offer 100 percent distance learning for the first nine weeks of school. It had considered offering a hybrid of in-person and virtual education at its July 6 meeting, but staff later recommended delaying face-to-face learning until at least Oct. 19 due to concerns about COVID-19.
"I just want to thank [Superintendent Marci] Catlett and her administrators and staff for being brave enough to come forward and say, 'Hey, we need to step back. We are talking about our future when we talk about our students, and there is no cure for this disease.' I think I'm going to rest better knowing that we are going to take this process," said School Board member Malvina Kaye.
She also challenged Catlett, who is the superintendent, and her team to come up with fresh and innovative ways to use distance learning to provide a better learning experience for students.
Fellow board member Jennifer Boyd pointed out that the Recover, Redesign and Restart taskforce, on which she served, had to take a number of things in consideration, such as creating a transportation plan that would allow for social distancing and for buses to be cleaned and disinfected between each run. She said drawing up a bus schedule normally takes two to three months, and they're just at the point now where they can begin to craft one now.
"We also need to take advantage of doing things differently," she said, "but we need to do it right."
Uncertainty about the COVID-19 pandemic and the ability to reopen with all safety precautions in place have caused many Virginia school divisions to consider opening with all online classes this upcoming school year. Locally Spotsylvania County's School Board has already approved that option, and Stafford County's is expected to vote next week on Superintendent Scott Kizner's amended plan to shift to all online classes amid concerns from some teachers about being exposed to the coronavirus.
A number of the parents who submitted questions for a virtual Town Hall that Fredericksburg City Public Schools held Tuesday said that they were worried about sending their children back to school because of COVID-19, and wanted to know how instruction would be handled online.
Lori Bridi, the school system's chief academic officer, said that it will be totally different from what students received after Gov. Ralph Northam ordered the closure of Virginia's schools in March due to the pandemic. Back then, it wasn't clear back then if students would be returning before the end of the 2019-20 school year, and the offerings weren't intended to be online instruction.
Teachers have been receiving training over the summer, and will be able to combine Virtual Virginia's prerecorded lessons with videos of their own, she said. They'll also be able to hold Zoom meetings with students, but these won't be required or graded.
"We're very concerned about equitable access," Bridi said. "If we force everyone in the household to get online on the same school day at the same time, we are not sure if the internet, with the lags at home, would keep up with that."
Teachers will be available from 11:30 a.m. to 1:30 p.m. weekdays to respond to emails, return phone calls and hold virtual conferences with students and their parents. There will be a "commons" area on the platform the school system will be using so students can communicate directly with their teachers and other students in their class. Students will also be able to use the Chatboard app to communicate with each other.
Students and their families will be able to schedule an appointment to meet with teachers during orientation, and individual learning plans will be developed for students with special needs. Thomas Weed, the equity and inclusion director, said the school system wants to get special needs students and English language learners back into the school buildings before Oct. 19 if it is safe to do so.
Training on how the new system works will be provided once school starts, and mobile devices such as laptops will be available. Mike George, the school system's chief operations and information officer, said that he is working with Cox to make internet service available to students' families for $10 a month, and a map of internet hot spots in heavily populated areas of the city will be posted on the FCPS website, cityschools.com.
The school system is also working with Minnieland Academy, the Rappahannock Area YMCA and the Boys and Girls Club about providing daycare for students and teachers' children. Plans for extracurricular activities such as clubs are still being discussed.
In other business, board members unanimously approved a revision in the recent version of the 2020-21 school calendar. March 12, 2020, is now an early dismissal day for students rather than a no-school day.
Get local news delivered to your inbox!
Subscribe to our Daily Headlines newsletter.